'The Queen's Gambit' has been in the top 10 of Irish Netflix for weeks now. It seems just about everyone is watching the series, and with good reason. It's truly excellent.
The show follows the rising career of orphaned chess prodigy Beth Harmon (Anya Taylor-Joy) as she struggles with addiction issues.
'The Queen's Gambit' has proven a compelling drama and if you've binged through all seven episodes, you may be wondering, what can I watch next?
We've come up with 5 recommendations that have links to the show. We've also included where you can find them.
Queen of Katwe - Available on Disney+
Fans of 'The Queen's Gambit' should definitely put 'Queen of Katwe' at the top of their list for what to watch next. Based on a true story, it depicts the life of Phiona Mutesi, a Ugandan girl living in a slum in Katwe. She learns chess and quickly proves to have great skill in it, leading her to a whole new world. Madina Nalwanga is extraordinary as the lead while David Oyelowo and Lupita Nyong'o offer fantastic supporting performances.
Geri's Game - Available on Disney+
The handy thing about this one is it's just 5 minutes long, offering a quick and entertaining dip in and out of the intriguing world of chess. The Pixar short was released in 1997 and won an Oscar the following year. Its titular character is an elderly man who plays a game of chess against himself in a public park. Disney nuts will no doubt have recognised Geri's cameo in 'Toy Story 2' as a toy fixer upper.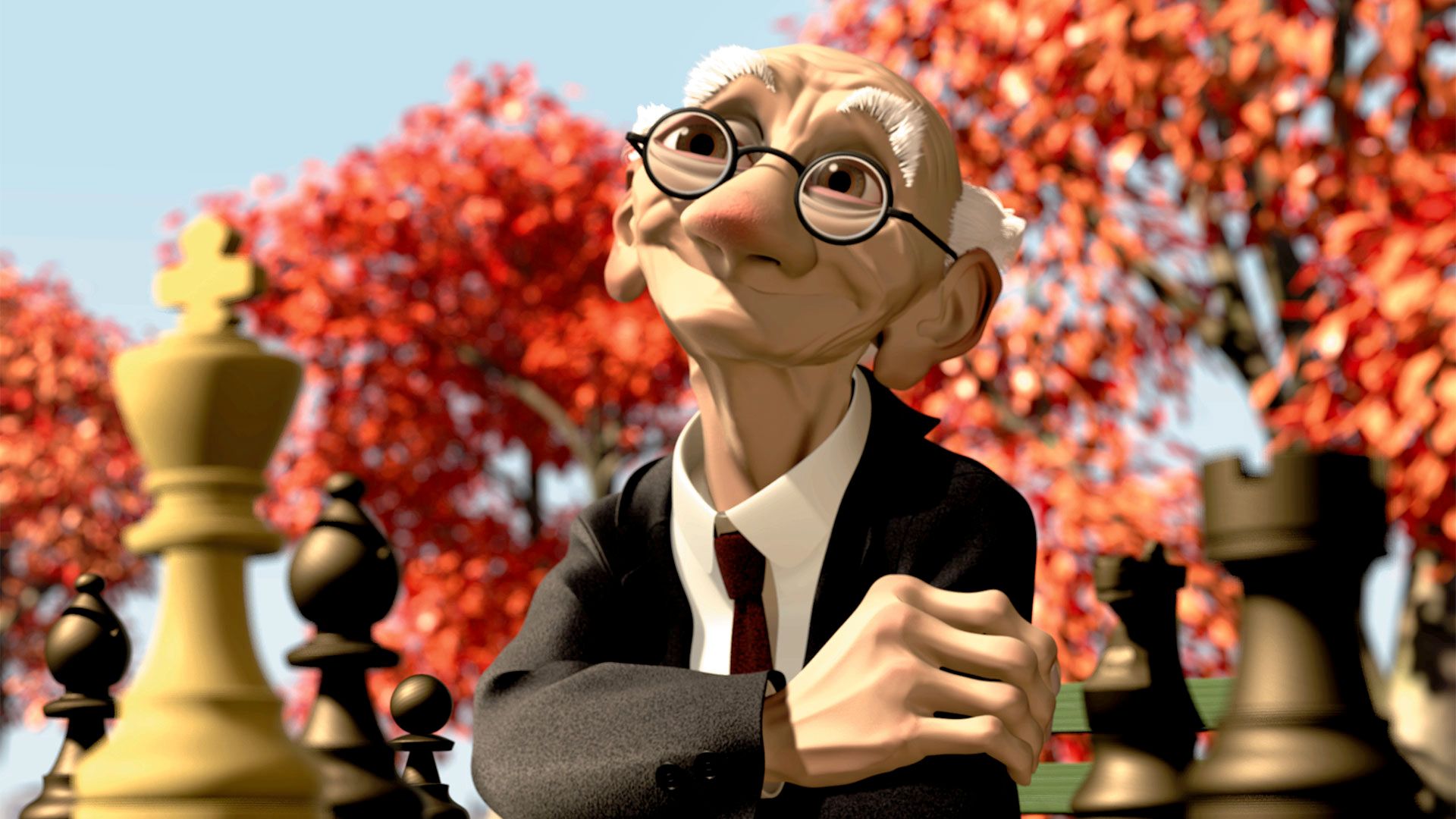 Emma - Rent/Buy on Amazon, iTunes, Google Play, Sky Store
Perhaps what enveloped you about 'The Queen's Gambit' was the leading performance of Anya Taylor-Joy. If that's the case, we have not one but two films for you to check out next. 'Emma' is the latest adaptation of Jane Austen's novel (it got a popular, modern revamp in 'Clueless'). This new iteration is colourful, mischievous and cheeky, with a great sense of humour throughout. Taylor-Joy is perfectly charming (even when Emma acts deplorably), and you'll spot 'The Crown's Prince Charles (Josh O'Connor) in the movie too.
Split -  Rent/Buy on Amazon, iTunes, Google Play, Sky Store
Our second recommendation for an Anya Taylor-Joy starrer is a bit of a spooky one (and if this isn't scary enough, you can see her in 'The Witch' as well). She plays one of three teenage girls who gets abducted by a man with 24 different personalities (James McAvoy in possibly his career best). It's the best project M. Night Shyamalan produced in years and is truly thrilling.
Unorthodox - Available on Netflix
'Unorthodox' may seem a bit left of field a recommendation following 'Queen's Gambit'. But both are miniseries (on Netflix) and both follow young women overcoming extraordinary circumstances to come into their own. Based on a true story, the show follows a young ultra-Orthodox Jewish woman who runs away from her marriage and overbearing community in Brooklyn to start a new life in Berlin. This is inspiring, astounding stuff.