The trailer for the season seven of 'Orange is the New Black' is here.
Taylor Schilling (Piper), Laura Prepon (Alex), Kate Mulgrew (Red), Uzo Aduba (Suzanne) and Danielle Brooks (Taystee) all return for this final season of 'Orange is the New Black'. Natasha Lyonne (Nicky), Dascha Polanco (Daya), Jackie Cruz (Flaca) and Diane Guerrero (Maritza) will be back too.
The seventh and final season of 'Orange Is The New Black' will premiere on Netflix in July. It follows Piper's struggle with life on the outside. Taystee's friendship with Cindy as she faces a life sentence gets testy. Gloria and her kitchen staff come face-to-face with the harsh realities of Polycon's newest profit stream. Others chase drugs or dreams and grapple with the reality of their place in this world.
Piper married Alex - who still has four years left of her sentence - in the season six finale. Another separation occurred between best mates Flaca and Maritza.
Season seven will also follow the aftermath of Blanca Flores (Laura Gomez) facing deportation and a transfer to the for-profit prison's new immigration detention center.
Previously, an emotional teaser for the Ladies of Litchfield's last outing was dropped.
Watch the official trailer here.
Some concept art for the upcoming season was also unveiled by Netflix.
Ten artists from across the globe were hand selected via social media with their showpieces displayed across buses, buildings, and billboards all over the world, to celebrate the final season premiere.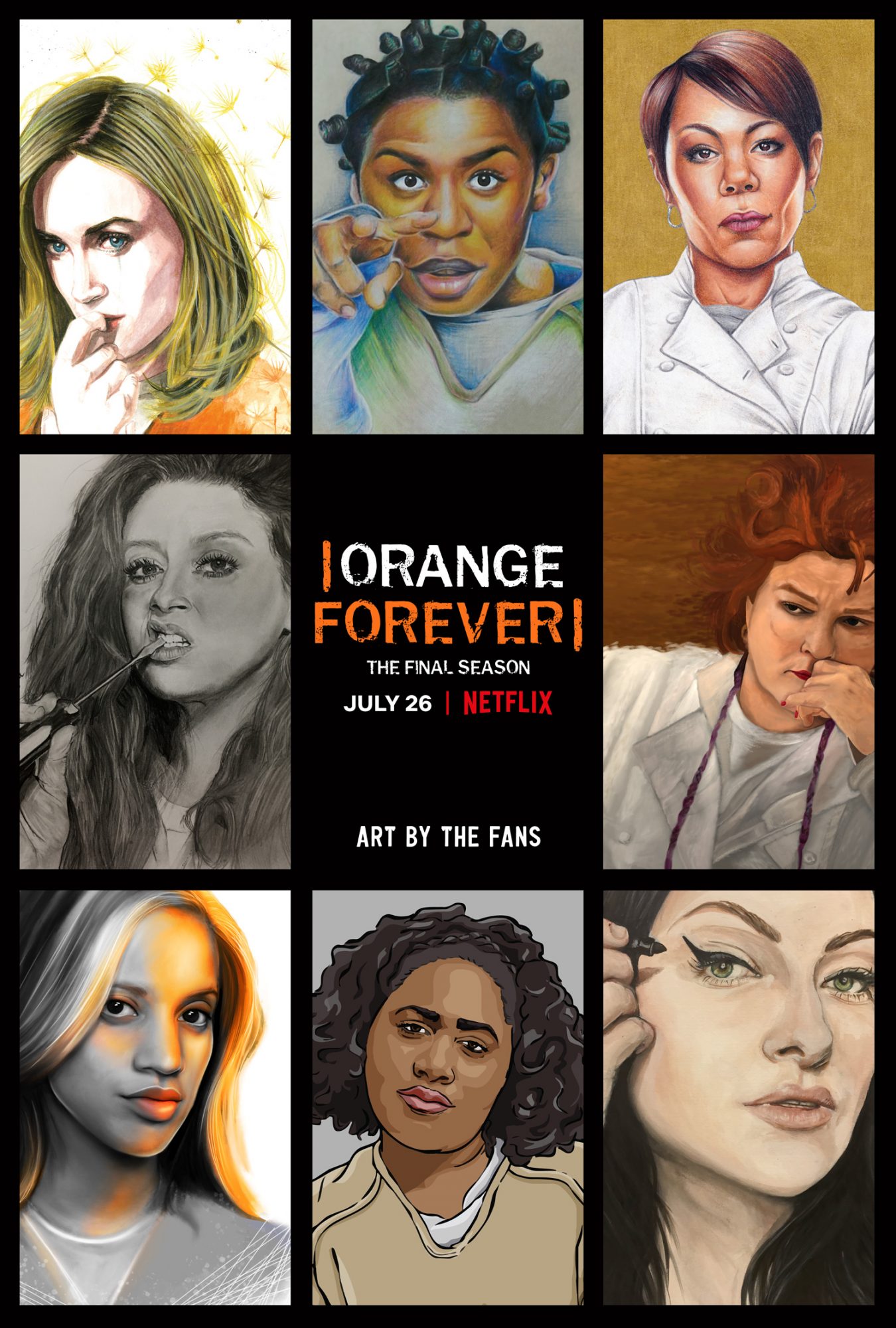 'Orange Is the New Black' season 7 hits Netflix on July 26.