'Tiger King' and 'Too Hot to Handle' are two of the biggest series to come out of Netflix this year. But the coming together of their stars still strikes us as surreal.
Harry Jowsey and Bryce Hirschberg from reality dating series 'Too Hot to Handle' have been spotted hanging out with Dillon Passage. Passage is Joe Exotic's husband, renowned for the documentary series 'Tiger King'.
Harry and Bryce shared pictures and videos from Bryce's 30th birthday boat party over the weekend.
According to TMZ, Dillon got in touch with Bryce after seeing him on 'Too Hot to Handle'.
The two stayed in touch and Bryce invited his along to his birthday boat party shindig.
He invited his former fellow cast members too - Matthew, Kelz, David, Madison, Lydia and Harry all attended.
TMZ reports that to allow for social distancing, Bryce only allowed 15 people on his boat at a time, every two hours. Meanwhile, the rest of the guests hung out on the dock and beach area. (we'll take their word for it...)
Bryce and Dillon reportedly downed a couple of shots together. As for conversation, "Bryce wished for Joe to be freed from prison."
Check out Bryce's stories below.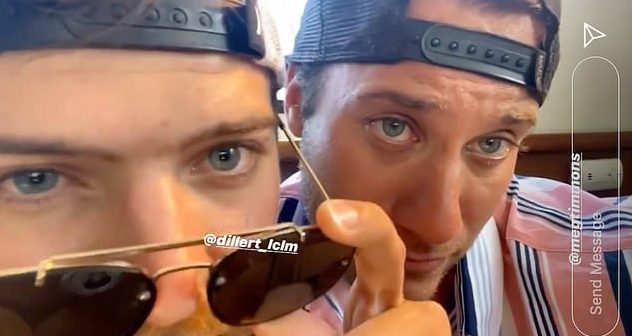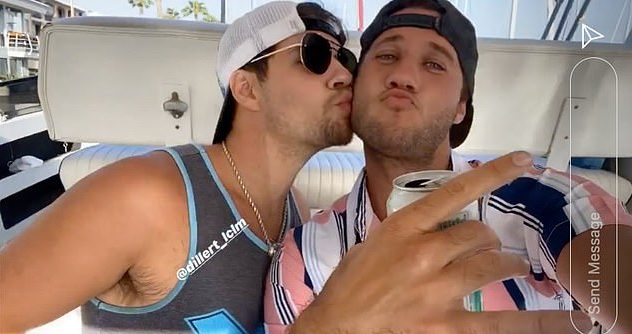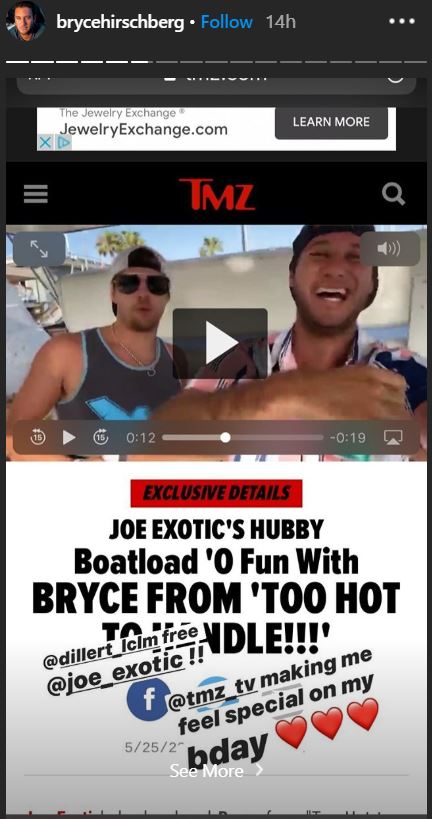 Dillon also hung out with Harry from 'Too Hot to Handle' for his 23rd birthday. You can spot the two below.
'Tiger King' and 'Too Hot to Handle' are both streaming on Netflix now.