Get ready for lots of heart-stopping action, serious conversations, and a family on the run, in the latest offering from Netflix.
Netflix has recruited many, many action heroes for their Netflix Originals of late, and the latest Hollywood actor to join the ever-expanding collection of movies is Jason Momoa. 'Sweet Girl' will see the 'Aquaman' star team up with Isabela Merced (Dora from 'Dora and the Lost City of Gold') as they play father and daughter on the run from a greedy pharmaceutical company.
Momoa is no stranger to Netflix however, having starred in and executive produced their period action/drama series 'Frontier'. Failing to make much of an impact on viewers, the series was cancelled after three seasons.
Also serving as a producer on his newest action film, 'Sweet Girl' will also star Justin Bartha from 'The Hangover', Manuel Garcia-Rulfo from 'Greyhound', and Lex Scott Davis from 'The First Purge'.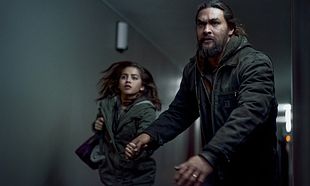 Devoted family man Ray Cooper, vows justice against the pharmaceutical company responsible for pulling a potentially life-saving drug from the market just before his wife (Adria Arjona) dies from cancer. But when his search for the truth leads to a deadly encounter that puts Ray and his daughter Rachel (Isabela Merced) in harm's way, Ray's mission turns into a quest for vengeance in order to protect the only family he has left.
Here's the trailer for the new action film.
'Sweet Girl' hits Netflix on Friday, August 20.