Like all Marvel properties, most people know to stay until the very end credits to catch any stinger (that's a scene that happens right after the credits).
'WandaVision' had a few over the course of the series, and as people hung around watching the credits, some noticed an Irish Government logo at the very end of the show denoting that the series had some connection to Ireland.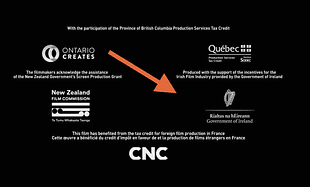 Before you ask, no, 'WandaVision' was not filmed here in Ireland nor did it feature any Irish actors. Ireland did, however, play an integral part in the series - specifically, the special effects.
Screen Scene VFX, based in Upper Mount Street just off of Merrion Square, produced some of the mind-bending special effects for 'WandaVision'. That's not all either. In fact, if you look through some of their credits on their site, you'll find they've done work on some other shows and movies you've definitely heard of.
'Watchmen', 'Lost In Space', 'Captain Marvel', 'Game of Thrones', 'The Irishman', and the upcoming 'Black Widow' spin-off all featured work by Screen Scene VFX, so odds are you'll see the same Irish Government logo on their credits too.
If a production like 'WandaVision' or any of the shows we just mentioned uses an Irish company in the course of their production, they're then able to avail of government incentives to help the Irish film industry - hence why the government logo is there at the end.