Brought to you by: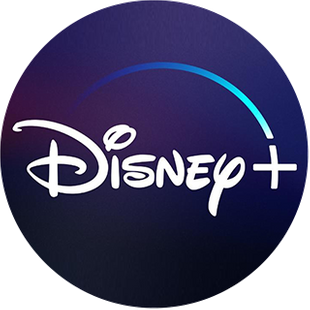 Just like Woody is there for Buzz, Homer is there for Marge, and Korg is there for Thor, Disney+ is there for all us Disney fans.
Disney+ Day is finally here, bringing with it a massive list of fresh content for everyone in the household. Whether you're into catching up on the latest happenings in the Marvel Cinematic Universe, want to satisfy your appetite for sports biopics, or you've been very impatiently awaiting the newest live-action Disney story, you're going to have a feast for your eyes.
For those who have yet to call themselves a self-confessed Disney+ addict, the on demand service is also giving new subscribers the chance to be part of the House of Mouse for a very limited price drop this month too. New members can sign up to get their first month for just €1.99 by clicking here (offer ends September 19, 2022).
While you mull over this tempting offer, here's a rundown of everything that's now available exclusively on Disney+ for this year's very special occasion.
'Thor: Love and Thunder'
Natalie Portman is back as the one and only Jane Foster in the Marvel Studios' 'Thor: Love and Thunder', but this time around she's been given a God-like upgrade. Join Chris Hemsworth's Thor, Tessa Thompson's Valkyrie and the voice of Taika Waititi as Korg as the quartet battle a gruesome galactic killer known as Gorr the God Butcher - played by a devilish Christian Bale.
'Pinocchio'
Tom Hanks you say? Clear our plans for the day, we're streaming 'Pinocchio'. The latest of Disney's live-action stories brings the world of woodworker Geppetto to life, as he wishes upon a star and, well, you know the rest. The new adventure also stars Cynthia Erivo, Luke Evans and the voices of Joseph Gordon-Levitt and Keegan-Michael Key.
'Mike'
The tumultuous ups and downs of Mike Tyson's boxing career and personal life will be seen for the first time in this eight-episode limited series about one man's American Dream.
'Wedding Season'
Weddings - sometimes they're not all they're cracked up to be, right? Well, this dark comedy series certainly puts that theory to the test as hopeless romantic Stefan starts a summer romance with Katie, which is followed by chaos and a long line of mysterious deaths.
'Cars on the Road'
The series follows everyone's favourite animated cars, Lightning McQueen (Owen Wilson) and Mater (Larry the Cable Guy), as they travel on a cross-country road trip making new friends, discovering outrageous roadside attractions and having a wheel of a time along the way.
And Everything Else...
Marvel's newest superhero series, 'She-Hulk: Attorney at Law', also launches its fourth episode today. Tatiana Maslany plays The Incredible She-Hulk in Marvel's first comedy series about a woman who just wants to do her day job and skip all of the superhero stuff.
There are also two documentaries for Marvel and Star Wars fans to drool over as 'Marvel Studios Assembled: The Making of Thor: Love and Thunder' reveals all of the inner workings behind the Marvel blockbuster, and 'Obi-Wan Kenobi: A Jedi's Return' goes behind-the-scenes of the TV series starring Ewan McGregor.
'Epic Adventures with Bertie Gregory' is one for all the animal lovers out there, as we join the National Geographic explorer who embarks on epic, nail-biting journeys with incredible wildlife taking centre stage.
Plus many, many more.
Disney+ Day's €1.99 one month offer is valid until September 19, 2022. To sign up for this exclusive offer before it runs out, head to the Disney+ homepage by clicking here.
And that's not all - to celebrate Disney+ Day 2022, we're giving one lucky reader the chance to win a Samsung 43-Inch Smart 4K Ultra HD TV all thanks to Disney+. Enter the competition here for your chance to win (competition ends on September 18).