'Bridgerton' will no doubt makes stars of many of its talented and beautiful cast members. But for most, it wasn't their acting debut.
Yes, before they got decked out in period attire, two 'Bridgerton' stars popped up in a major movie franchise.
Freddie Stroma, the actor who plays Prince Friedrich in the Netflix series (the man vying for Daphne Bridgerton's hand in marriage), previously starred as Cormac McLaggen in the 'Harry Potter' series.
In case you need a reminder, he was the talented Quidditch player who competed against Ron to be keeper of the Gryffindor team in 'Harry Potter and the Half-Blood Prince.'
He's not the only actor to have had a prior appearance in the 'Harry Potter' series.
Regé-Jean Page, who plays the swoon-worthy Simon Basset, Duke of Hastings, in 'Bridgerton' featured in 'Harry Potter and the Deathly Hallows'.
He even stood right next to Hermione and Molly Weasley in the wedding scene.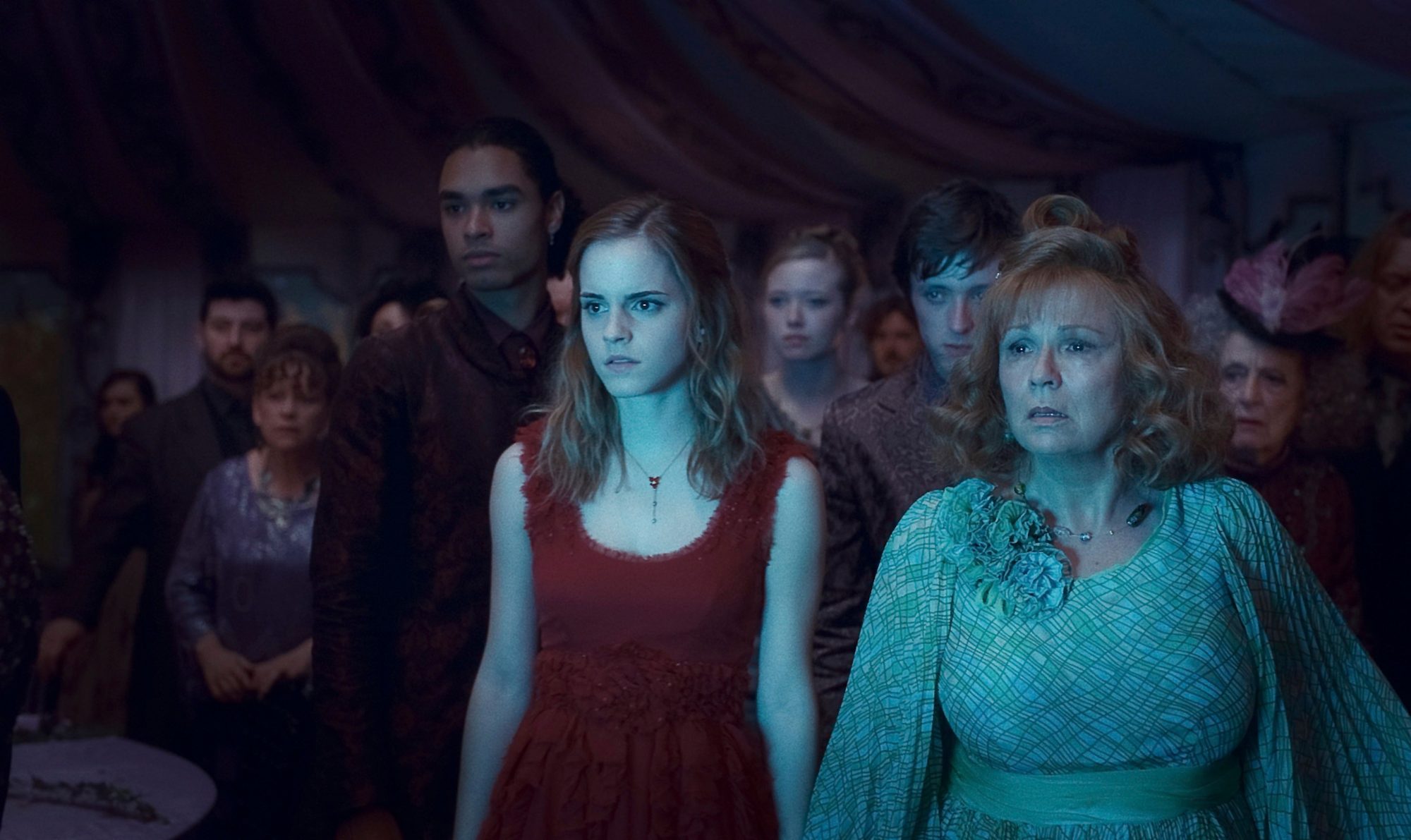 The coincidence recalls how 'Harry Potter' stars Robert Pattinson, Kenneth Branagh and Clémence Poésy ALL ended up in 'Tenet'.
That series has starred just about everyone, huh?
Check out our interview with stars Phoebe Dynevor and Jonathan Bailey here or read our 'Bridgerton' review here.