Fear not for 2021, as there are plenty of epic on demand titles on the way this January.
There are a whole host of captivating new on demand January titles heading to our screens throughout the month. From Disney+'s first foray into the Marvel Cinematic Universe with 'WandaVision', to the Irish-shot series 'Fate: The Winx Saga' on Netflix, and Dave Franco's directorial debut on Amazon Prime - you'll struggle to pack them all into your schedule.
Here's a breakdown of the top on demand January picks to keep you going through the first month of the year.
NETFLIX
'Pieces of a woman' | January 7
First up, it's Vanessa Kirby in 'Pieces of a Woman'. Kirby, known for her role as Princess Margaret in the first two seasons of 'The Crown', plays a woman who is learning to live and deal with one of life's heaviest of emotions: loss. Executive produced by Martin Scorsese, the movie has a lot of awards buzz surrounding it.
'Cobra Kai' season three | January 8
Following its two season arrival on Netflix earlier in 2020, the sequel series based on the iconic 'Karate Kid' will continue for another two seasons at least. The new season three will see everyone reeling in the aftermath of the high school brawl, which has now left Miguel in a dangerous condition.
'Disenchantment' part three | January 15
From the creator of 'The Simpsons' and 'Futurama' comes Matt Groening's third entry in the 'Disenchantment' series. Technically the sitcom's second season, but split into two parts of 10 episodes, we'll rejoin Princess Tiabeanie Mariabeanie de la Rochambeau Grunkwitz, Elfo and Luci back in Dreamland.
'FATE: The Winx Saga' | January 22
Nope, that's not a picture of the Spice Girls down below, it's the new young adult Netflix series, which was filmed in Wicklow. Based on the Nickelodeon animated fantasy franchise 'Winx Club', this live-action remake centres around five fairies who attend a magical boarding schoo, and stars Eliot Salt from  'Normal People' and Abigail Cowen from 'Chilling Adventures of Sabrina'.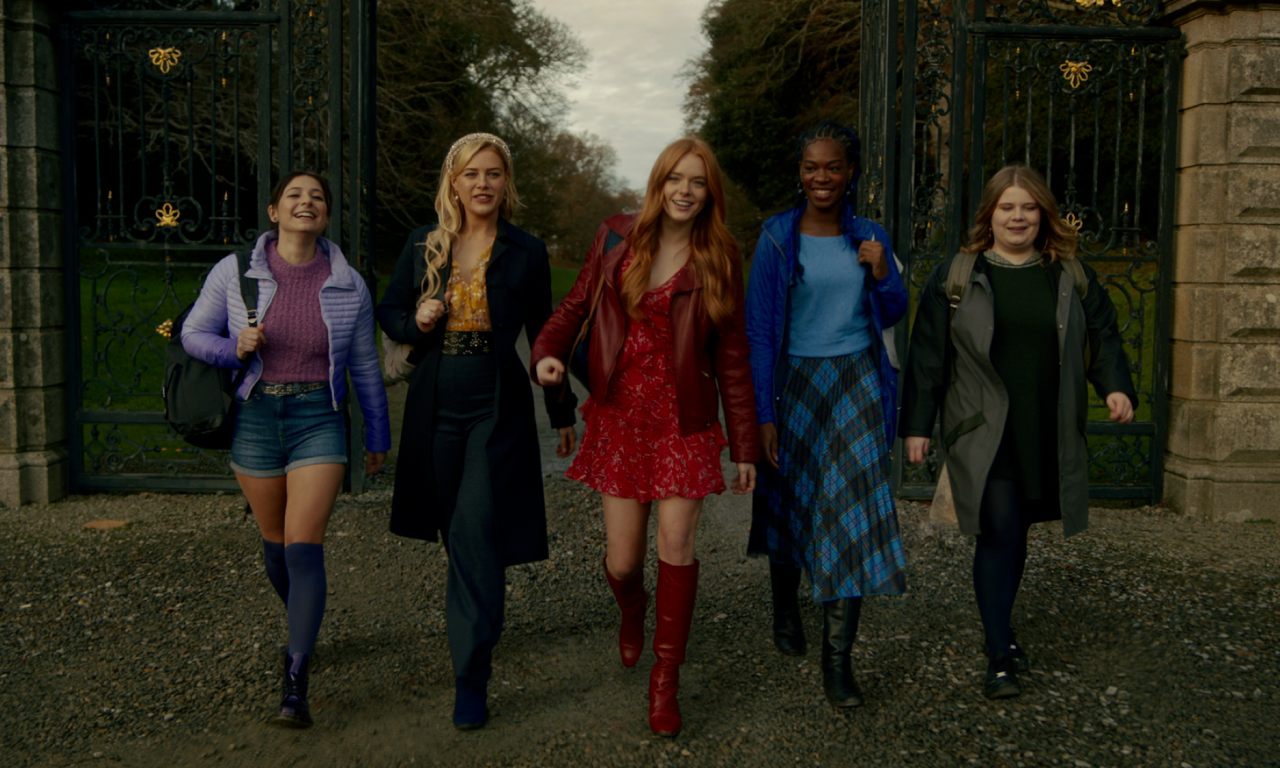 'The White Tiger' | January 22
Based on the New York Times bestseller and 2008 Man Booker Prize-winning novel, 'The White Tiger' follows Balram Halwai (Adarsh Gourav) as he makes his epic and darkly humorous rise from poor villager to successful entrepreneur in modern India. The movie also stars Rajkummar Rao and Priyanka Chopra-Jonas.
'The Dig' | January 27
Starring Ralph Fiennes, Lily James, and Carey Mulligan, a wealthy widow hires an amateur archaeologist to excavate the burial mounds on her estate before the arrival of WWII - and naturally, the pair make a historic discovery.
DISNEY+
'WandaVision' | January 15
January will finally be the month where Disney+'s first Marvel Studios TV effort makes its way to our screens. The nine-part series promises to be a blend of classic television intertwined within the Marvel Cinematic Universe - and everything doesn't appear to be as it seems. We'll join Wanda Maximoff (Elizabeth Olsen) and Vision (Paul Bettany) as two super-powered beings living out what appears to be a suburban life, but there's evil at play. 
AMAZON PRIME
'American Gods' season three | January 11
Based on Gaiman's international bestseller of the same name comes the third entry in the supernatural series. The book and this Amazon adaptation tells the story of ex-con Shadow (played by Ricky Whittle, 'Hollyoaks'), who ends up running away from Earth's most powerful, and manipulative, beings. In season three, Shadow attempts to live a normal life - but with Mr. Wednesday (Ian McShane) around, we know that's not about to happen.
'One Night In Miami' | January 15
Based on the award-winning play of the same name, and directed by Regina King (she from 'Watchmen' and 'If Beale Street Could Talk' fame), comes a fictional account inspired by four historic figures. On one incredible night in 1964, when underdog Cassius Clay, soon to be called Muhammad Ali, (Eli Goree), defeats heavyweight champion Sonny Liston at the Miami Convention Hall, Clay memorialised the event with three of his friends: Malcolm X (Kingsley Ben-Adir), Sam Cooke (Leslie Odom Jr.) and Jim Brown (Aldis Hodge).
'Star Trek: Lower Decks' | January 22
The ten-episode animated comedy series is a satirical take on some side-lined characters that we may not have seen on our TV or movie screens previously. Starring the voices of Jack Quaid ('The Boys') and Tawny Newsome ('Space Force'), they are part of the support crew serving on one of Starfleet's least important ships, the U.S.S. Cerritos, in 2380. Expect plenty of 'The Next Generation' and 'Picard' cameos along the way.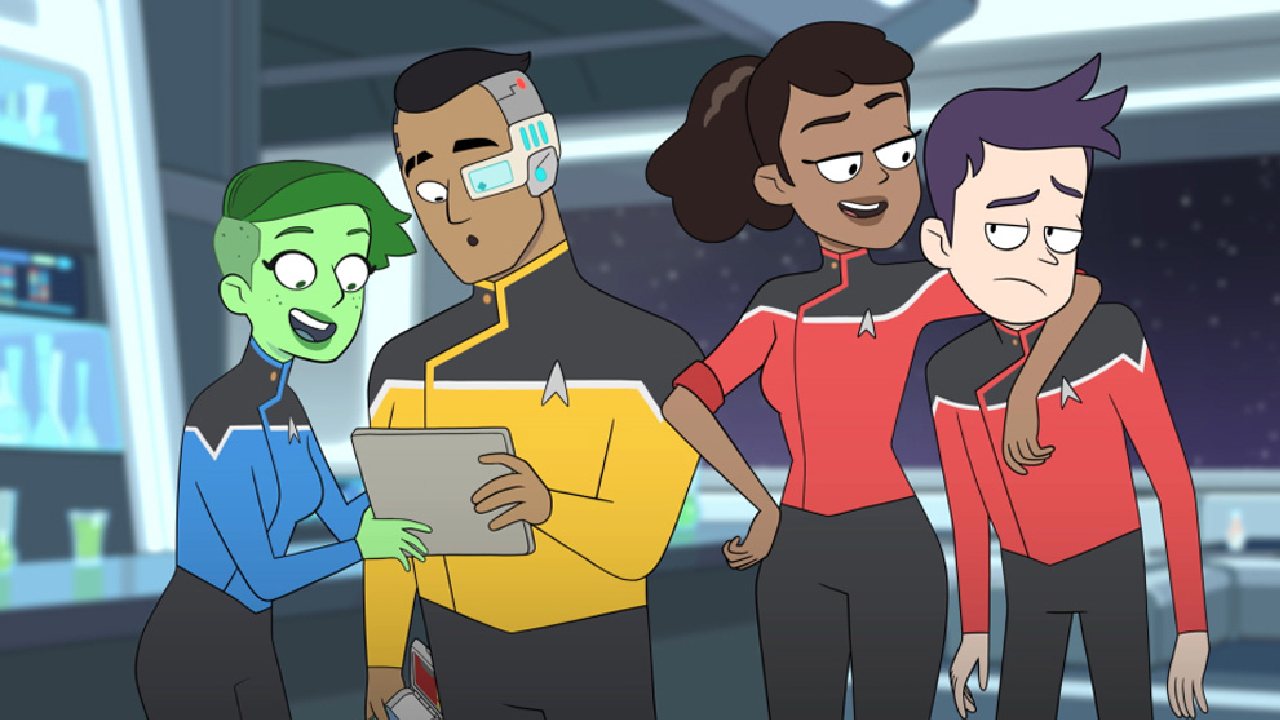 'The Rental' | January 22
If you're feeling like you need a thrilling entry into 2021, then this Dave Franco directorial debut will be up your street. The story follows two couples who embark on an oceanside getaway (red flag). They inevitably grow suspicious that the host of their seemingly perfect rental house may be spying on them (second red flag). The cast of Alison Brie, Dan Stevens, Jeremy Allen White, and Sheila Vand should make for an unnerving and sophisticated watch. 
SKY AND NOW TV
'A Discovery of Witches' season two | January 8
Set in Elizabethan London, a historian must find a powerful witch to help master her magic and search for the elusive Book of Life. The second season of the supernatural Sky Original sees Matthew and Diana hiding in time in the fascinating and treacherous world.
'Euphoria Special – Part Two: Jules' | January 25
Following outstanding Emmy success from Zendaya, the second part of the latest 'Euphoria' specials follows Jules (Hunter Schafer) over the Christmas period, reflecting on the year including the ongoing pandemic.
APPLE TV+
'Dickinson' season two | January 8
In the second season, Emily Dickinson is pulled out of her private literary life and thrust into the public eye, while struggling with the sense that the pursuit of fame might be a dangerous game for her to play. Created, written and executive produced by Alena Smith, and starring and executive produced by Hailee Steinfeld ('Pitch Perfect 3', 'True Grit').
'Servant' season two | January 15
Director M. Night Shyamalan ('Glass', 'The Sixth Sense') returns to his highly-acclaimed thriller 'Servant' for a second season. Following its suspenseful season one finale, the second season of the thriller takes a supernatural turn. The cast includes Rupert Grint ('Harry Potter'), Lauren Ambrose ('Six Feet Under'), Toby Kebbell ('Black Mirror'), and Nell Tiger Free ('Game of Thrones').
'Losing Alice' | January 22
Shrouded with mystery at every turn, 'Losing Alice' is a cinematic neo-noir psychological thriller that follows an aging director, Alice, and her growing obsession with a young screenwriter, Sophie, whose dark and trouble script appears more truth than fiction. The movie stars Ayelet Zurer ('Angels and Demons', 'Man of Steel') and Lihi Kornowski ('The Commune').
'Palmer' | January 29
Justin Timberlake is back acting once again, as he plays a former high-school football star Eddie Palmer. Going from hometown hero to convicted felon, after being released from prison he returns home to Louisiana, where he moves back in with his grandmother, played by June Squibb ('Nebraska', 'Hubie Halloween'). An inspiring and unexpected journey begins to unfold before Palmer's past threatens to tear apart this new life.
Love on demand? Be sure to catch up on all of the latest in on demand news over on site.