Brought to you by: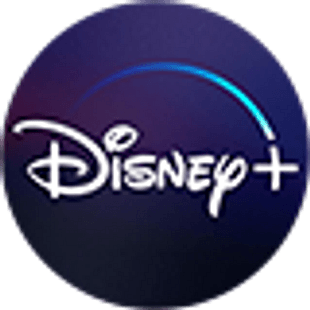 With the latest trailer revealed at D23, 'Andor' is ready to hit Disney+ with a three-episode premiere streaming now.
Before going in, however, you might need a primer to get yourself back into the world of 'Star Wars', and specifically, where 'Andor' fits into that world, who the character is, and what to look out for.
Let's dive in...
OK, SO WHAT HAS THIS GOT TO DO WITH 'ROGUE ONE'?
It's set five years before the events of 'Rogue One', which first introduced the title character of this series, Cassian Andor, played by Diego Luna. In 'Rogue One', Andor was a spy working for the Rebel Alliance and was pretty ruthless in how he went about completing a mission. Really. The first time we see him, he literally shoots a guy in the back to make his escape easier. Not only that, he shoots two Stormtroopers without so much as hesitating. 'Rogue One' was pretty dark for a 'Star Wars' movie, in that it leaned in heavy on the 'Wars' part.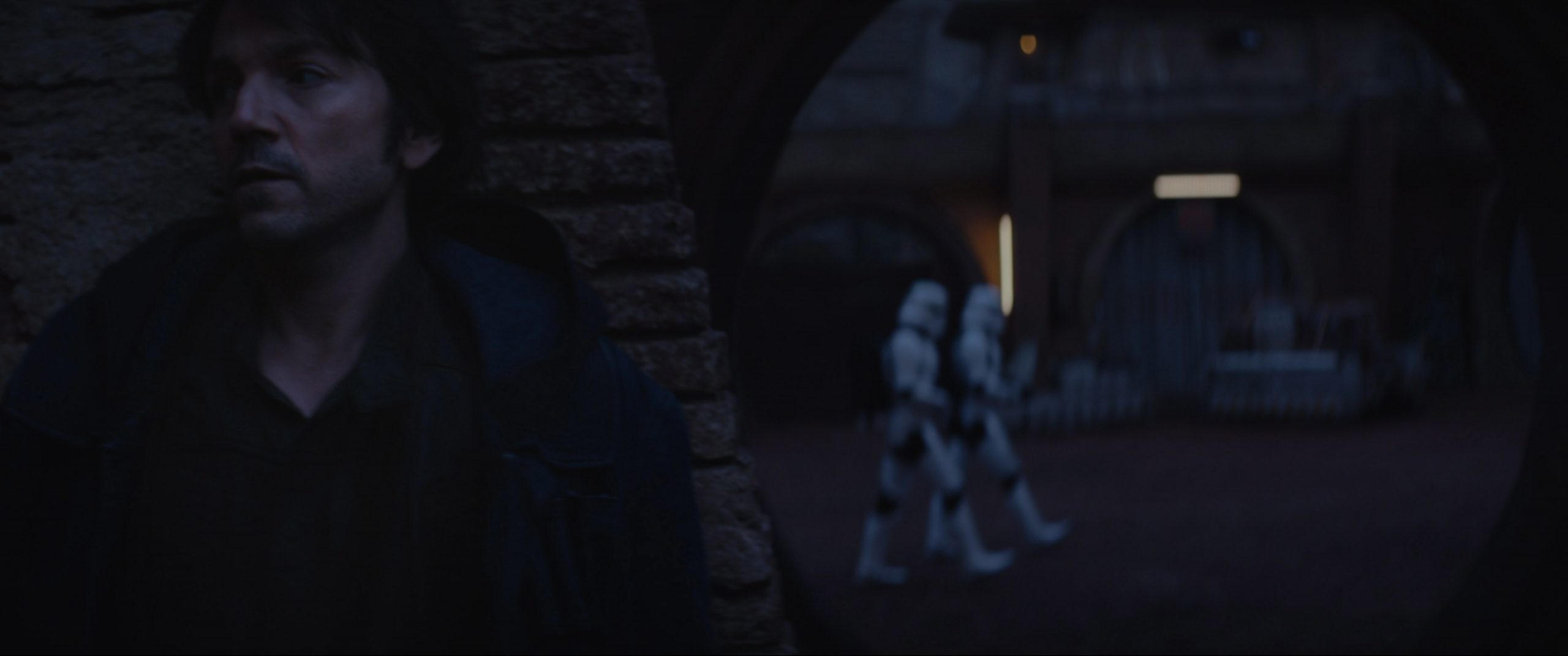 BUT WAIT, DIDN'T HIS CHARACTER...
Yes, at the end of 'Rogue One', Cassian Andor died along with Jyn Erso on the planet surface of Scarif. It's a huge moment, both of them sacrificing themselves so that the plans for the Death Star could safely make their way to Princess Leia. 'Andor', as we mentioned, picks up about five years beforehand. It's about how Andor was recruited to join the Rebel Alliance, and why he got involved in the first place.
RIGHT, SO WILL THERE BE OTHER CHARACTERS FROM 'ROGUE ONE' TURNING UP IN THIS?
Yes, the trailer that launched at D23 confirmed that Forrest Whittaker's character, Saw Gerrera, will make an appearance. After that, it's anyone's guess. Most likely, you'll see K-2SO at some stage - that was the droid that Andor had reprogrammed and was paired up with for most of 'Rogue One'. The actor who voiced and mo-capped K-2SO, Alan Tudyk, is listed in the credits so it's pretty much a given he'll make an appearance.
ANYONE ELSE WE'LL KNOW?
Interestingly, there's a really strong cast of Irish actors involved in this. Theatre stalwart Stanley Townsend is in there, Denise Gough is also in there, and you've got Genevieve O'Reilly reprising her role from 'Rogue One' as Mon Mothma, the leader of the Rebel Alliance. You've also got 'Killing Eve' alum Fiona Shaw in there too. So yeah, the Irish are well-represented in a galaxy far, far away.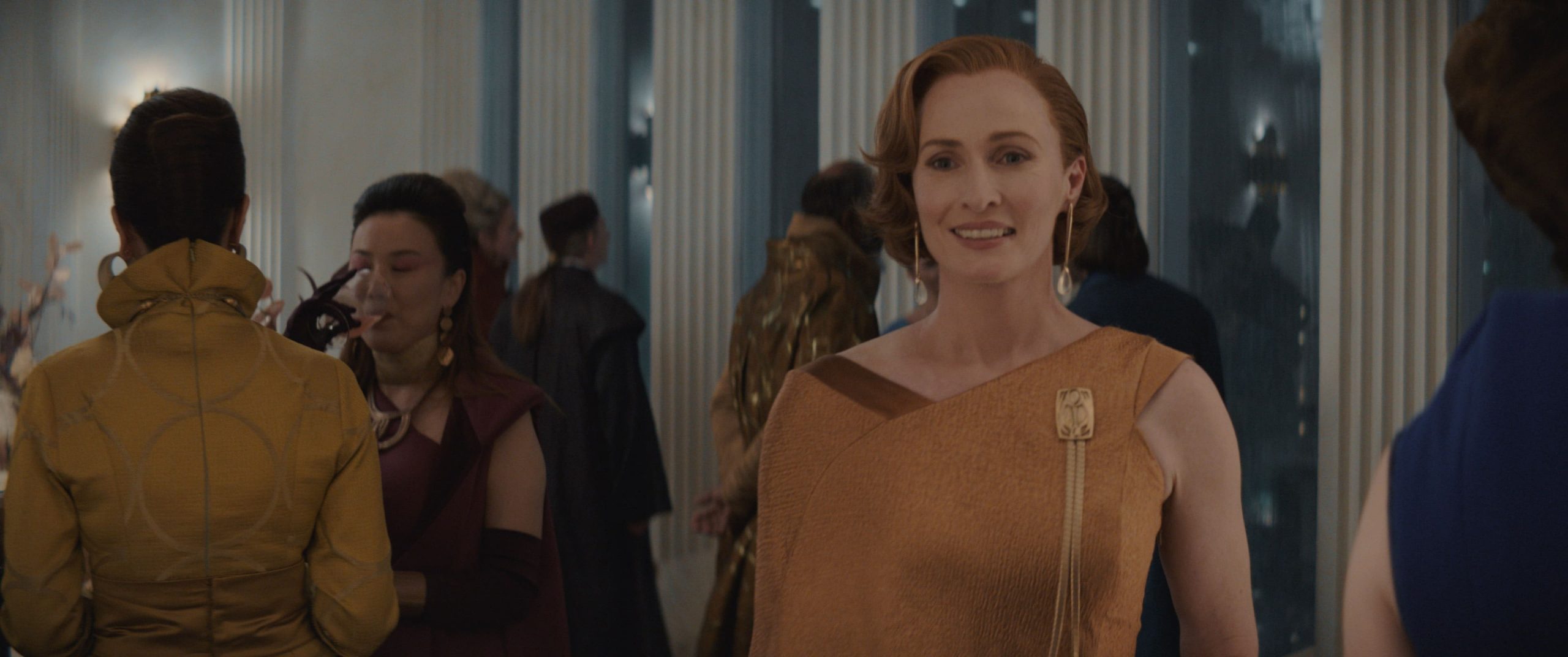 Stellan Skarsgard is also in the cast, not to mention Alex Ferns, who recently starred in 'The Batman' and most notably in the excellent HBO miniseries 'Chernobyl', where he played Andrei Glukhov, the leader of the mining crew.
JUDGING BY THE TRAILER, THE SERIES LOOKS PRETTY INTENSE
Yeah, it's written by Tony Gilroy, who wrote all three of the 'Bourne' movies and co-wrote and directed the spin-off, 'The Bourne Legacy'. He also wrote 'Michael Clayton', a dark thriller about a legal fixer played by George Clooney who's sent in to help clean up instances of corporate malfeasance. More specifically, Gilroy wrote 'Rogue One' with Chris Weitz, and directed some of the reshoots on it during production as well.
As you'll see in the series, it's got a lot more moral complexity than other 'Star Wars' offerings like, say, 'The Mandalorian' or any of the animated series. As a result, the series is rated TV-14 on Disney+ which means it will definitely make for intriguing viewing for older audiences.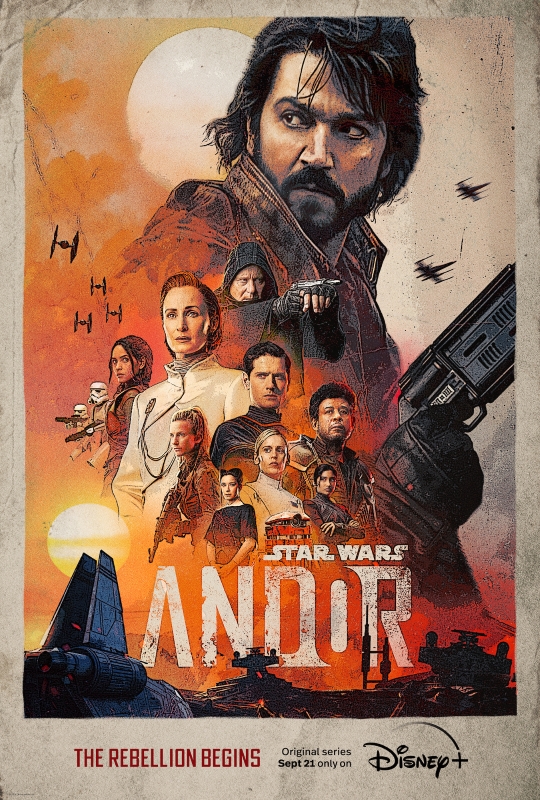 OK, WHEN CAN I SEE IT?
The 12-part series will release new episodes every Wednesday, with the first three episodes of the series streaming now on Disney+, and the remaining nine episodes running up until November 23rd.
Stream 'Andor' and so much more on Disney+ for just €8.99 per month.