For any reality TV lover, it's great to have a few extra go-to shows in the back pocket for a rainy Saturday when 'Love Island' is just running 'best bits'.
Good reality shows can be hard to find nowadays since there are so many out there about everything from finding love to cooking and a plethora of topics in between. That's why we've compiled a list of five of the best reality TV shows on Netflix that have flown under the radar.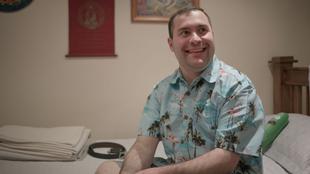 Love on the Spectrum
This show provides a heartwarming insight into the dating lives of people on the Autism spectrum. On their various journeys to find love, the show is full of curiosity, intensity, and joy.
The dating world can be a daunting place for anybody — but especially people who deal with neurodivergence. Every emotion is deeply felt, expressed, and represented in this series, making it one of the truest forms of reality TV out there, as well as enlightening and uplifting.
Are You The One?
If you're into chaos, this is the show for you. No, really. It is truly the messiest, most dramatic reality dating TV show we've seen in a long time. Never heard of it? It's probably because MTV discontinued it after the LGBTQ+ season that was absolute anarchy.
Around 20 men and women are let loose in a house together for the summer, making connections to try and find their "perfect match" — the person that they are most compatible with according to MTV. Couples test their compatibility sporadically and if they're not a match, they're forced to break up and move on. The group wins prize money if they successfully make ten matches by the end of the show.
Skin Decision: Before and After
This series shows that there's more to cosmetic surgery than celebrities and vanity. Across the 8 part series, we meet people from all walks of life — those who've been in accidents, those who are survivors of abuse, those who suffer with acne scars — who want to achieve both outer and inner change to find peace.
Dr. Sheila Nazarian focuses on the least invasive, most beneficial ways to achieve a natural look for each of her clients. The cosmetics part is appealing to our inquisitive side while the client's backstories provide us with the emotion and feel-good factor.
Instant Hotel
Hotel entrepreneur duos across Australia compete for a cash prize for providing the best hotel stay, ranked by their fellow competitors. Each duo offers something different in their unique hotel stays; some provide luxury penthouse accommodation while others bring their guests underground to their holiday cave and some even have their own property on a rainforest.
Naturally, the competitive streak tends to come out and makes for tantalisingly bitchy television to the backdrop of some of Australia's weirdest and most wonderful hotels.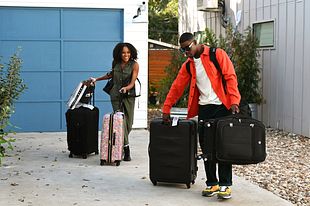 Twentysomethings: Austin
What happens when eight aspiring twenty-somethings are put on a reality TV show? This series isn't reinventing the wheel, but it's still an investable series to get stuck into with plenty of episodes to keep you going. There are love triangles, dates, and drama, drama, drama as the cast navigate adulthood post college.
There you have it. Five new series to quell your reality TV show cravings for at least a couple of weeks. Honourable mention: 'Celebs Go Dating', 'Glow Up', and 'Bling Empire'.
Check out our top five underrated reality shows on Netflix.