Lockdown, lockdown, lockdown...
Having survived the March edition, and then October/November, we're now into version 3.0 for what is going to feel like the longest January on record. And while there was an ability to get out into the air in earlier lockdowns, this time it very much feels akin to hibernating.
But hibernating doesn't sound all that bad, right? Staying indoors, keeping things calm and cosy where possible. It's a tough one we know, but with the benefit of having done two lockdowns already, at least we know it's doable.
And so to help with Level 5, here are a selection of five TV shows and films available on demand to watch during lockdown that got us through lockdowns one and two and just might help you get through lockdown number three.
David O'Shaughnessy
The Expanse - Amazon Prime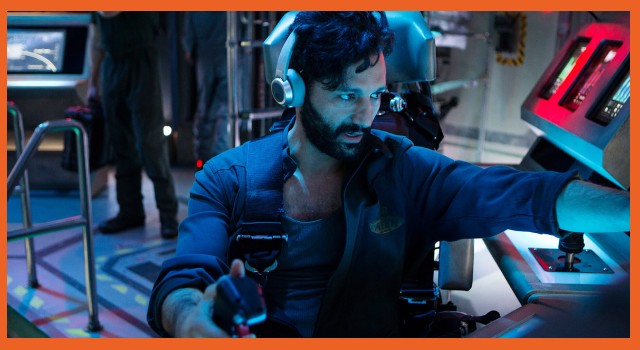 Fans of 'Battlestar Galactica', 'Game of Thrones' and 'Lost' should feel at home with this expansive (sorry) sci-fi series that has a slew of shady characters and mystery plots alongside a political space drama that also manages to have a sense of humour and awareness about itself and the genre.
Not for the faint-hearted, 'The Expanse' is willing to dispatch with characters at a moment's notice in pretty gruesome fashion which makes for edge-of-your-seat viewing. One bit of advice: give it your full attention because some of the most casually throwaway lines bloom into full-on plots, and it's very easy to get lost (but oh so satisfying when you clock them developing).
RuPaul's Drag Race & RuPaul's Drag Race All Stars - Netflix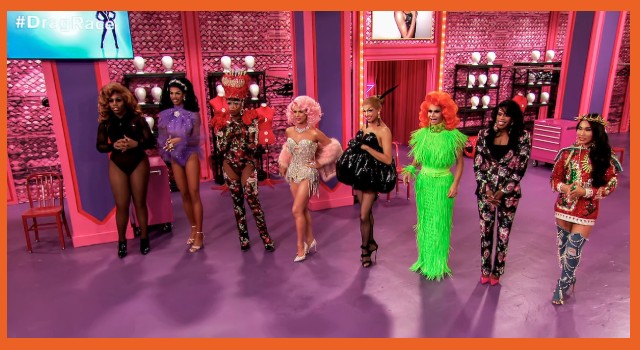 It's gone from a niche show on a very small budget (shoutout to that season one filter) to a global behemoth with multiple spinoffs so if you haven't climbed aboard the 'RuPaul's Drag Race' hype train yet, consider lockdown your time to begin.
'RuPaul's Drag Race All Stars' season five is the most recent series available on Netflix but if you're a true beginner, you'll want to go back and start with regular 'Drag Race' to really appreciate and get a fuller understanding of the in-jokes, lingo and herstory. And with 12 seasons, plus two 'All Stars' seasons, you'll struggle to get it all in before joining in on season 13 which began on Netflix on January 2nd. But you'll enjoy every second.
Pen15 - Sky Go & NOW TV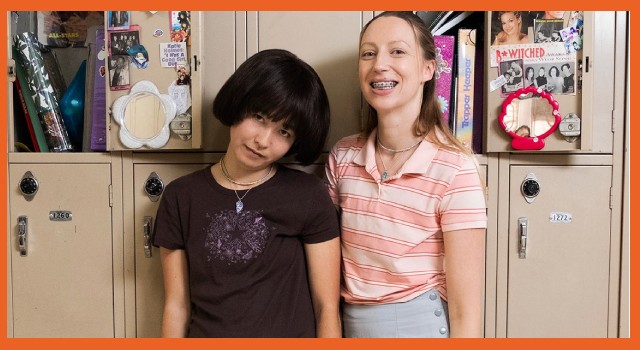 This coming-of-age comedy set in early noughties California is probably the most accurate TV representation of what it was like to be a teenager in the new millennium. Awkward and painfully hilarious in equal measure, it stars Maya Erskine and Anna Konkle playing 13-year-old versions of themselves around actual 13-year-old actors as their peers. Yes, it's weird but that's part of the joy.
If you were ever an awkward teen (and really, who wasn't), this one is for you.
Steven Universe - Netflix & Sky Go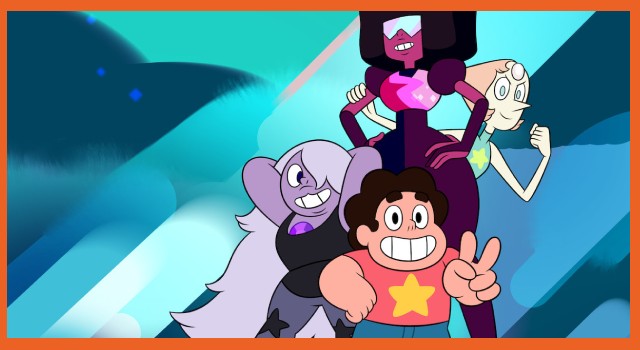 Where to start with 'Steven Universe'. Perhaps a question. Do you like joy? Pure unadulterated childhood joy?
This Cartoon Network show from Rebecca Sugar follows half-human, half-Gem Steven Universe, and the Crystal Gems, magical, humanoid aliens, as they go on adventures and protect Earth from other Gems, all while Steven learns about who he is and who he wants to be.
An animated series made with more heart and emotional intelligence than probably any other, 'Steven Universe' will soothe and distract you from the mundane while also schooling you on what's actual important in life - empathy, patience, and family (both natural and found). There are also some very, very catchy songs.
What more could you want?
The Good Fight - Amazon Prime & RTE Player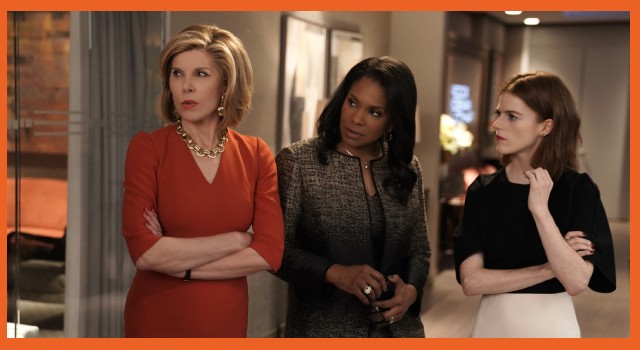 Christine Baranski. That's all that should have to be said to get you to sign up to 'The Good Fight' immediately but if not, here's a few reasons.
This spinoff of 'The Good Wife' takes the hugely successful legal drama and puts it in the insane world of Trump's America as Baranski's Diane Lockheart and a phenomenal cast tackle everything from corrupt governments and corporations to hacking, surveillance and even, yes, the "Pee Tape".
A wild ride like no other, 'The Good Fight' will actually leave you breathless with their ballsiness in tackling issues and plotlines that we've all lived through over the last four years, all the while providing like the most exhilarating escape from reality.
Did I mention it stars Christine Baranski?
Brian Lloyd

Star Trek: The Next Generation - Netflix
Look, I know this has been on Netflix for ages, and odds are you're either up on them all or you've no interest. Either way, I don't care. If I want something comforting, familiar, hopeful, and inspiring to watch, I go to 'Star Trek: The Next Generation' each and every time. Has it aged badly in parts? Without a doubt, not to mention the pine and the silky shirts everywhere are now so old that they look futuristic.
But if you want a show that wraps itself up in under fifty-five minutes, has a real sense of a moral compass, attempts to navigate delicate and complex issues in a way that's entertaining and ingenious, then this is the show to watch. If you want a good episode to watch, try 'The Inner Light' from the fifth season. Entirely self-contained story that's absolutely heart-breaking.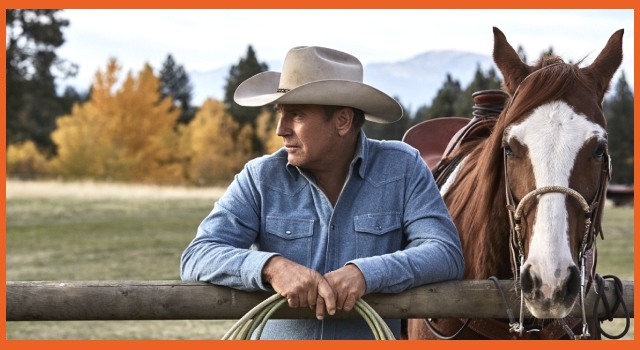 Yellowstone - RTE Player & Sky Go

What if 'Game of Thrones' but set in cattle country with Kevin Costner? That's basically what's going on in 'Yellowstone'. You've got craggy Kevin Costner going around, being craggy and growling at people, his family of misfits and miscreants, a lot of cowboy-speak, a lot of money, and a lot of drama.
Yes, it is ridiculous in parts and some of the story twists are straight out of 'Dallas' and 'Dynasty', but that's half the charm of it. It's an old-school TV drama about rich families being awful, and Kevin Costner is always worth a watch in anything. There might be not enough yee, but there's definitely a lot of haw.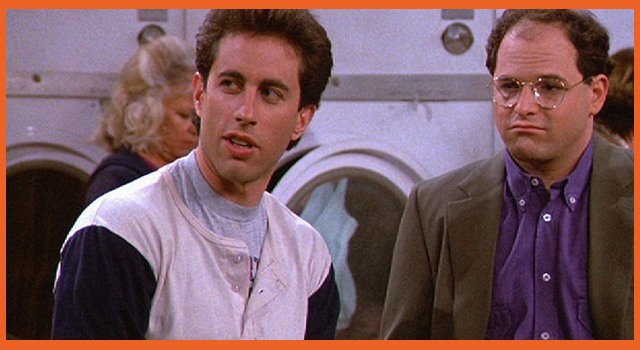 Seinfeld - Amazon Prime, All 4 & RTE Player
I'm aware that some of my choices thus far have been pretty basic. I'll take that criticism, primarily because when I get to watch something for myself and not for *gestures at website* this, I go for comfort watching. 'Friends', sadly, has aged about as well as an open carton of milk on a sunny day.
That leaves 'Seinfeld' for '90s sitcom fun and, if I'm honest, 'Seinfeld' is the better one. It's funnier, episode on episode. There is none of the will-they-won't-they crap of Ross and Rachel. In fact, if you were to draw a line between 'Seinfeld' and a show that's out now, the best comparison would be something like 'It's Always Sunny In Philadelphia'. A show about nothing, and populated with people you shouldn't really like. 'Friends' was always trying so hard to make you like the cast, whereas 'Seinfeld' just didn't care. That gets my respect.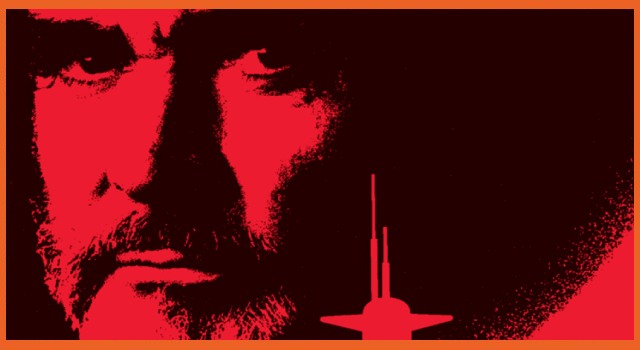 The Hunt For Red October - Sky Go & NOW TV
Even though Sean Connery passed away recently, I still would have put this in regardless. My ultimate comfort movie is 'The Hunt For Red October', and the reason I find it so comforting is because - and this is going to be pitifully cliche - they don't make them like this anymore. I'm not referring to the Cold War politics, but rather the sense of adventure and tight command of tension in every scene. It's not that it's unbearable, but it's more that you get the sense that every one of the characters is facing adversity and knows what to do. That's kind of comforting to me because so often is the case with these kinds of movies nowadays is that they try to inflate the tension and thrills by making the characters seem like they're not capable. Here, everyone's capable.
Sean Connery absolutely blows it out of the water (yes, I went there) as the Soviet maverick who plans to defect, and Alec Baldwin is all deer-in-headlights as Jack Ryan. Really, the star of the movie is the tone that director John McTiernan - best known for 'Die Hard' and 'Predator' - evinces throughout. It's like a high-seas adventure, sailors before the mast, trying to outsmart and outmaneuver each other and all of it with a rollicking score. A GREAT DAY, COMRADESSHH! WE SHAIL INTO HISTORY!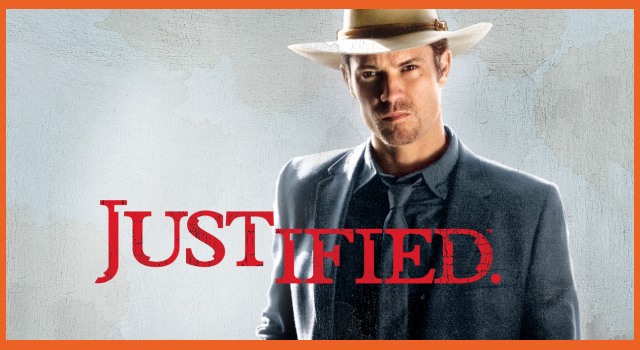 Justified - Amazon Prime & All 4

I tried and failed to get into this show in the past. Something about it put me off, and I wasn't necessarily sure if it was just because Timothy Olyphant was so charming that it made me physically ill, or if it was just too sure of itself. Either way, I was an idiot for putting it off so long because it's an absolute belter of a show.
If, like me, you've gotten into reading more since lockdown began, you might try and find a few days and read some of Elmore Leonard's work. Some people argue that his writing and his style only works in print, but there are at least three examples of it working beautifully. One is 'Jackie Brown', another is 'Out Of Sight', and the third is 'Justified'. It's so slick without being smug, it's so funny without being obvious, and so damn cool without even trying.
Lauren Murphy
The Terror - Amazon Prime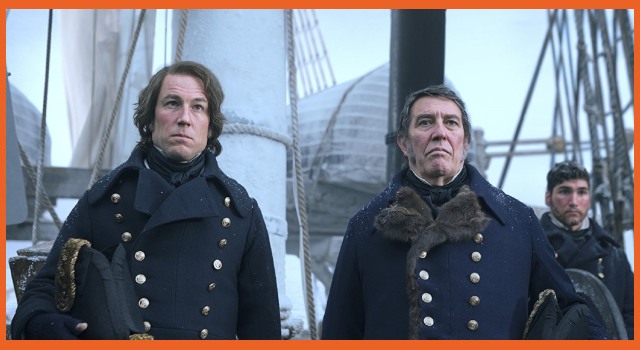 It always surprises me how this series  isn't more widely -known, because it's really superb; brilliantly written, acted and filmed, with Jared Harris in the role of his life.
Based on Dan Simmons' 2007 novel, it's a fictionalised version of a real-life event – an ill-fated Arctic exploration that departed from England in 1845 aboard two ships, HMS Terror and HMS Erebus. Both ships became stranded in thick ice and no one knows exactly what happened – but according to this version of events, strange things began to happen...
Harris plays Francis Crozier, Captain of the Terror who is faced with both an increasingly mutinous crew and perhaps something even more terrifying and unknown out on the dark, desolate ice. It's creepy, intriguing and completely gripping television.
Broad City - Amazon Prime, Sky Go & NOW TV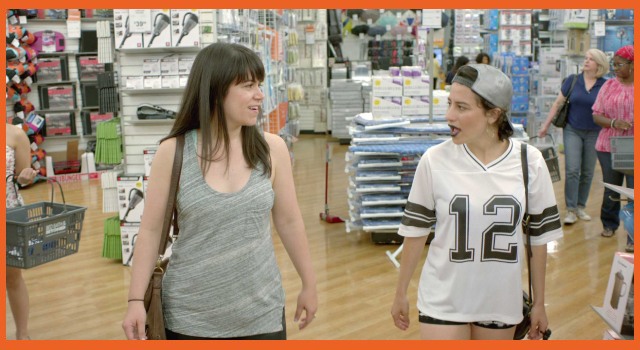 Broad City is one of the best, sharpest and laugh-out-loud funniest comedy series about female friendships ever, and became a comfort-watch for me during the first lockdown. It follows the everyday lives of two best friends, Abby (an aspiring artist) and Ilana (a professional slacker and pothead) who are doing their best to make it in New York.
If you like Pen15 (mentioned above by Dave), I see Broad City as a kindred spirit to that series – Abby and Ilana are almost like the grown-up versions of Maya and Anna. There's also been some seriously impressive guests stars; Hilary Clinton and Shania Twain even show up at various points.
Kath & Kim - Netflix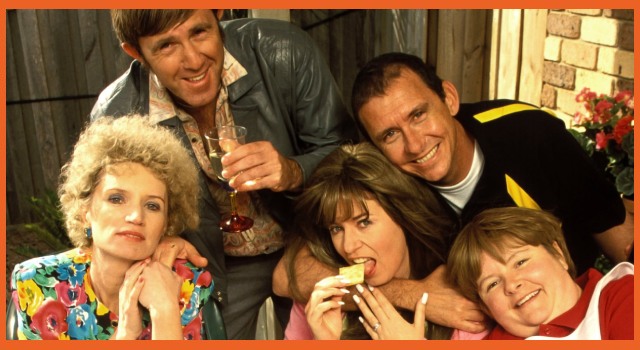 I only started watching this old Australian sitcom about a surburban middle-aged mum (Kath) with social aspirations and her spoilt grown-up daughter (Kim) recently, but I'm confident it's going to see me through Lockdown 2.0 with a smile on my face.
Kath & Kim originally aired from 2002 – 2007 but it's aged really well; the in-jokes still land brilliantly, the characters are sublimely cringeworthy and it's only a matter of time before you'll be annoying the various members of your household by constantly saying 'Look at moyy, look at moyyyyy, LOOK AT MOOOOYYYYYY'.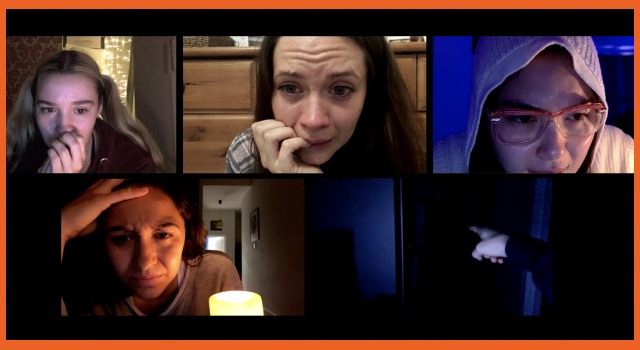 Zoom has become an unexpected feature in our lives this year, but director Rob Savage has found a way to utilise the mundane video conferencing program to make one of the best horror films I've seen in years.
Filmed remotely during lockdown earlier this year, it follows a group of friends who use their weekly catch-up session on Zoom to hold an online seance. And... well, you can guess what happens next; they don't all say goodnight, log off and go for an early night with a mug of cocoa.
I'm a big horror fan and it takes a lot to surprise me – but Host is so cleverly done and held my attention the whole way through its reasonably short running time.
Chewing Gum - Netflix, Sky Go & All 4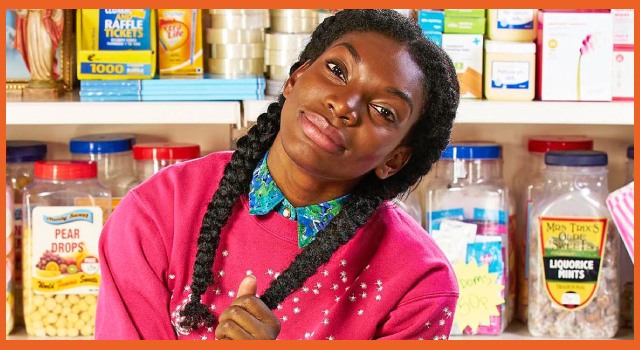 'I May Destroy You' is rightly picking up plaudits for being one of the most powerful TV series of 2020. But have you seen Michaela Coel's other work? 'Chewing Gum', originally broadcast in 2015, takes a lighter approach to storytelling but is no less engaging.
Coel plays Tracey Gordon, a super-religious, somewhat naive 24-year-old shop assistant who is desperate to lose her virginity and move up in the world. It's wacky, offbeat and seriously funny; it reminded us, in some ways, of 'Fleabag' (particularly the 'breaking the fourth wall' bits), but didn't get anywhere near the same level of acclamation. There are two series streaming on All4 now.
Eoghan Cannon
Unorthodox - Netflix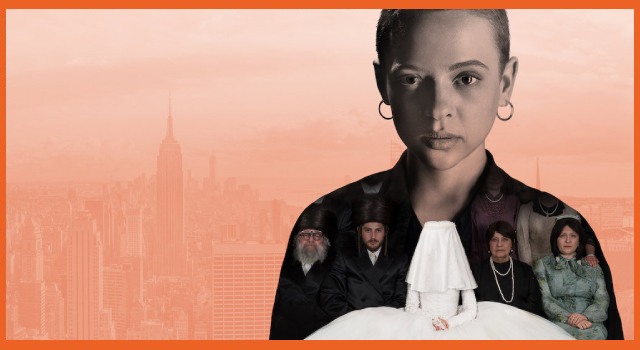 'Unorthodox' tells the story of a 19-year-old Yiddish woman, Etsy, who lives in New York City. She desperately dreams of breaking free of her Orthodox Jew background, and the four-part limited series highlights the struggles she goes through in order to leave the only life she knows, behind.
Inspired by Deborah Feldman's 2012 autobiography, 'Unorthodox' is such a wholly necessary watch for anyone with an open mind, who wishes to learn more about a secular life you might not have known much about previously. The Emmys also recognised the Netflix series this year, and it received eight nominations, walking away with Best Directing for Maria Schrader.
The Boys - Amazon Prime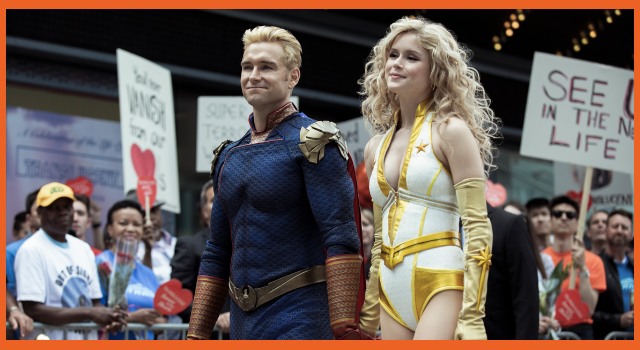 Having heard a lot of buzz about 'The Boys' ahead of its second season being released on Amazon Prime, I decided that it was time to take that gamble and commit to it. And it did not disappoint.
Based on the comics of the same name, the series revolves around the superhero team named The Seven, who are essentially reality TV stars with superpowers. And yes, they are just as bitchy, backstabbing, and chaotic as you would imagine. Full of foul language, gory images, and hilariously unfathomable moments, you would expect nothing less from executive producer Seth Rogan, and the team who brought us 'Preacher' in the past.
The Office (US) - Netflix, Amazon Prime, Sky Go & NOW TV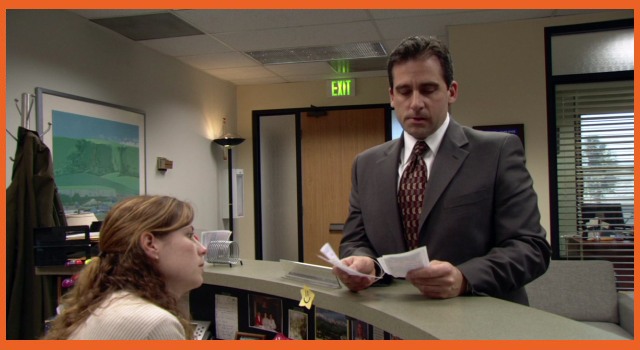 I am a sucker for re-watching TV shows when I'm stuck for inspiration, and no matter what, I always find myself returning to 'The Office (US)'. There is a small minority of people out there who don't "get" the show due to its awkward nature, but to me, it is such a wonderfully written and acted TV series.
Part of what makes it such a classic comedy series is the character development. Compared to 'The Office' original, which only ran for two seasons, both the main and secondary characters are given so much more space to set up the jokes, and with each of them having their own special perks, there is a lot of heart there that lacked in Ricky Gervais' first effort.
Favourite opening: 'Fire Drill'. Favourite character: Kevin.
X-Men: The Animated Series - Disney+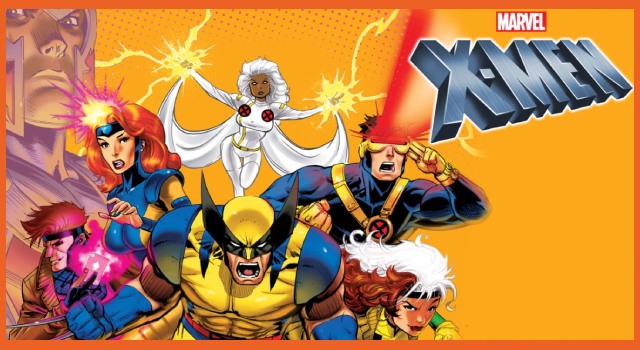 Again, another re-watch here for me. When I heard that 'X-Men: The Animated Series' was heading to Disney+ from launch, visions of my '90s childhood self came flooding back to me. That opening theme song is the pinnacle of my childhood (I even downloaded it as a monophonic ringtone back when that used to be cool).
A big fan of anything X-Men-related, this is the series that got me hooked from day one. The series has everything for fans of classic animation, and if Fox's hit-and-miss movies are the only form of the mutant team that you've seen thus far, then this will leave you with a much more satisfying taste in your mouth than some of those murky iterations.
The Studio Ghibli Collection - Netflix
Netflix added 21 Studio Ghibli titles to its arsenal this year, and I am slowly making my way through them all. Admittedly not a huge anime fan previously, the only title that I had seen before this year was 'Spirited Away'. But I can confidently put my hand up and say that yes, I am now a superfan.
Each animation has its own unique way of telling a story - some much darker than others - and the animation is all sorts of amazing. If you're ever struggling to find a title to watch on Netflix, and you're looking for something a little bit different, I cannot recommend any of these enough - just take your pick.
My favourites so far are 'Howl's Moving Castle', 'My Neighbour Totoro', and 'The Tale of the Princess Kagura'.
Deirdre Molumby
The Marvellous Mrs Maisel - Amazon Prime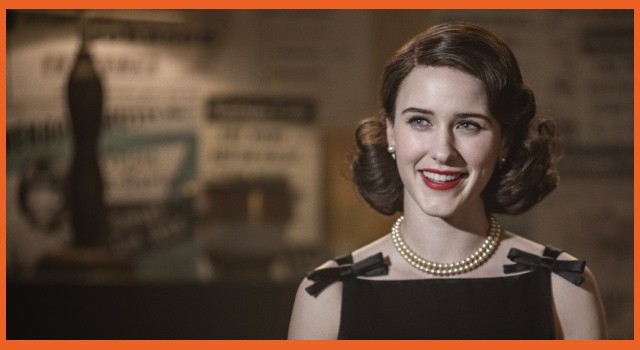 All the hype you've heard about 'The Marvellous Mrs Maisel' is 100% warranted. It's sharp, funny, wholesome and populated by terrific characters brought to life by a fantastic cast. It follows titular heroine Midge Maisel (Rachel Brosnahan) in her pursuit of a career as a stand up comic in the late 1950s. Her jokes around her status as a Jewish housewife prove delightful and highly entertaining to her audience.
The Handmaiden - Netflix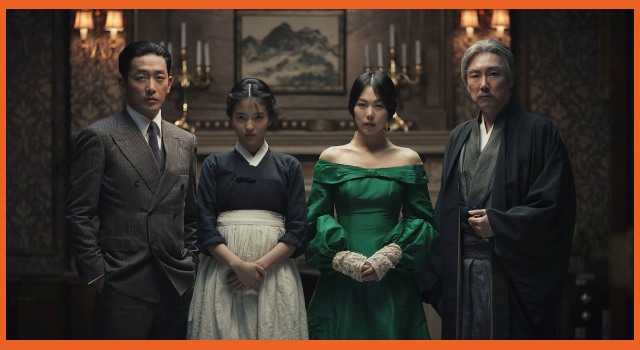 Winner of the Best Foreign Language Oscar in 2018, 'The Handmaiden', like last year's golden boy 'Parasite', hails from South Korea. It's a Hitchcock-like thriller full of twists and turns that will have you gripped from start to finish. It sees a pickpocket agree to collaborate with a con-man and pose as the handmaiden to a Japanese heiress so they can trick her out of her inheritance.
Dead to Me - Netflix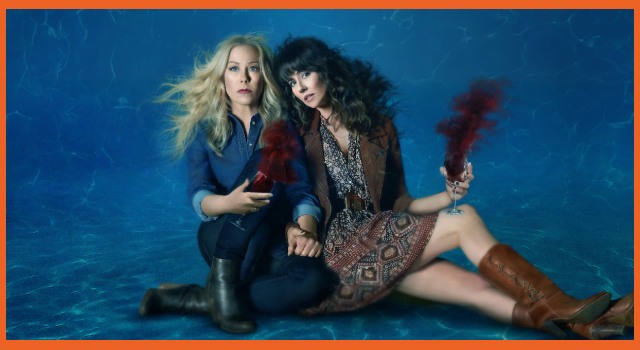 Season one of 'Dead To Me' was fantastic, one of the highlights of 2019 on Netflix. We didn't think they could top it, but there you have it with season 2. Christina Applegate and Linda Cardellini are phenomenal as two grieving women who become close friends. When both wind up in big trouble with the law (no spoilers), they go above and beyond to protect one another. It's silly, pulpy and hilarious with some mind-boggling twists. James Marsden makes for an impressive support too.
A Beautiful Day in the Neighbourhood - NOW TV & Sky Go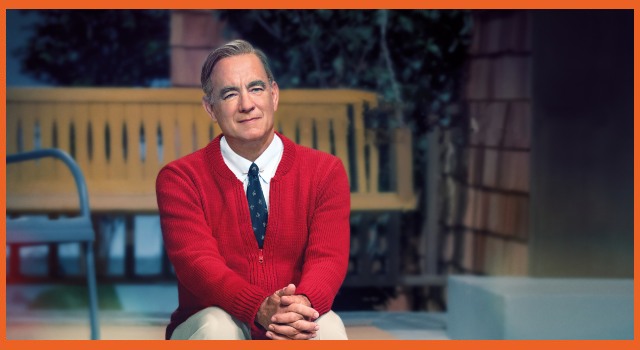 From the outside, 'A Beautiful Day in the Neighbourhood' would appear to be another overly sentimental Tom Hanks movie in the vein of 'Saving Mr. Banks'. But the feature surprises you by delving into the sensitive topic of mental health. 'Esquire' journalist Lloyd Vogel (Matthew Rhys) is given what he believes to be the menial task of interviewing beloved children's TV personality Fred Rogers (Hanks). But Mr Rogers opens Lloyd's heart and mind to a more meaningful way of living.
What We Do in the Shadows - Amazon Prime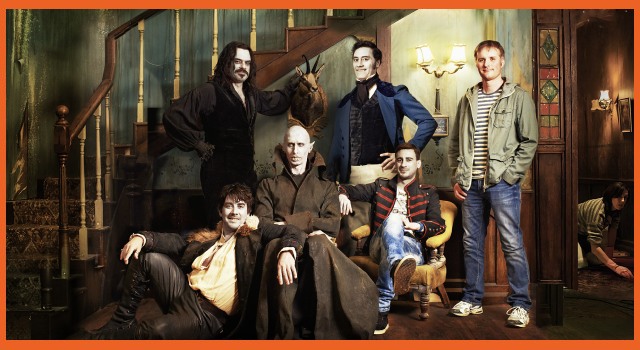 Indie comedy 'What We Do in the Shadows' ended up spawning a hit TV series (available on Sky Go). It was co-directed (alongside Jemaine Clement) by its co-star Taika Waititi, who would go on to direct 'Thor: Ragnarok' and win an Oscar for 'Jojo Rabbit'. The mockumentary style movie follows four vampires of different generations living together in a house in Wellington. It's hilarious and has inspired a cult following who endlessly quote it.