No matter what you're in the mood for, the next few days have a bit of everything. We've rounded up the best of the weekend highlights, so you're bound to find something of interest!
The heat over the last few days is making us want to let our hair down and head out to some great gigs this weekend. Luckily for us, there's a load of quality bands and artists playing around the country over the next few days.
Last week our island held yet another whopping festival in the form of Forever Young, which featured Marti Pellow (Wet Wet Wet), Holly Johnson (Frankie Goes to Hollywood) and OMD alongside a star-studded line up of over 30 original 80's iconic artists. We also got some great outdoor gigs in the Iveagh Gardens featuring the legendary Pixies and Rex Orange County.
This week we look ahead to another week of great tunes and hopefully great (slightly less warm) weather!
Friday, July 22
Christian Cohle @ Whelan's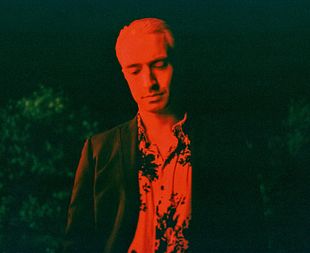 This rising electro alt-pop singer has been dubbed as "Ireland's best-kept secret" and his debut album 'Holy Trouble' (2021) has garnered accolades from international tastemakers, who have celebrated his cinematic sound.
Cohle is an artist with an undeniably accomplished sound that is haunting, highly immersive and other-worldly. His music has an ethereal, ambient quality, carried by his powerful yet delicate voice - a mix of Moderat, James Blake and Antony and the Johnsons.
Make sure to catch his gig upstairs at Whelan's this weekend.
Price: €14 / 8pm / Tickets available here.
Úna Keane @ IMMA Courtyard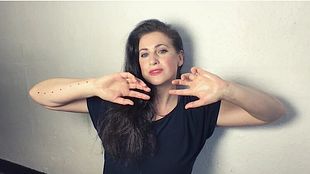 Úna Keane is a composer, producer & performer from Dublin. She blends piano, electronics, movement & film. Since the release of piano solo LP 'As I Wake, Still I Dream' in 2017, she's been steadily building a following on the ambient, neoclassical scene.
Her use of cyclical patterns and looped motifs produces music that mines deep whilst conjuring cinematic landscape; recurring themes in her work link music, nature & science.
Catch Úna playing the lovely courtyard at IMMA for a free gig, just bring yourself and maybe a cushion!
Price: Free / 7pm / Tickets: no booking required
The Flaming Lips @ Festival Big Top, Galway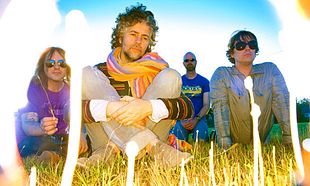 In July 2022 the Oklahoma rockers make their triumphant return to the Big Top.
The Flaming Lips are often said to put on one of the best live shows in the world. The six-time Grammy nominated band bring dazzling colours, lights and other accoutrements (think giant zorbs and unicorns) to their perpetually crowd-pleasing sets, playing hits like 'Do You Realize??' and 'Yoshimi Battles the Pink Robots Pt. 1'. Q Magazine has listed The Flaming Lips as one of '50 Band to See Before You Die.'

The band's 15th studio album, the "playful, melodic, cinematic" 'King's Mouth', was released in July 2019, with their entire musical catalogue since their formation in 1983 praised for its unique, infectious pop sound.
Price: €54.35 / 8pm / Tickets available here.
Saturday, July 23
Anna's Anchor @ Dolan's Warehouse, Limerick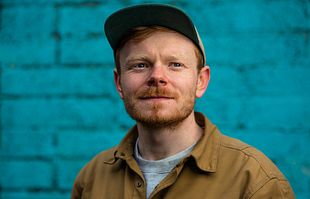 Honest songs for Honest People. This is the mission statement of Limerick based indie/punk/alternative artist Anna's Anchor. The solo project from The Winter Passing guitarist Marty Ryan, known for his brand of heartfelt lyricism and dramatic guitar playing, his music resonates with an evocative ambiance reminiscent of early 00's emo.
With three albums under his belt, including the most recent release, 2021's 'A Glorious Ruction', Marty plays his last Irish gig indefinitely this weekend at Dolans and its one not to miss.
Price: €14 / 8pm / Tickets available here.
The Beat @ Opium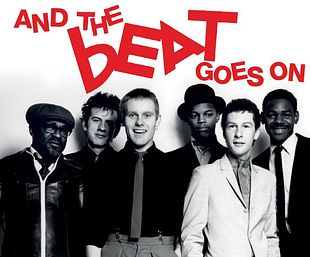 The Beat formed in 1979 and released their debut single, an infectious cover of the Smokey Robinson classic 'Tears of A Clown' which went straight into the UK national charts at #6. Along with their contemporaries The Specials, Madness and The Selecter, The Beat became an overnight sensation.
Over the course of the next five years The Beat released three studio albums 'I Just Can't Stop It', 'Wha'appen' and 'Special Beat Service'. The Beat toured the world alongside artists such as The Clash, The Police, The Specials, Pretenders, REM, Talking Heads, and David Bowie.
Over the next few years they became one of the most popular and influential bands of the 2-Tone Ska movement.
Price: €29 / 7.30pm / Tickets available here.
Sunday, July 24
Silva @ The Button Factory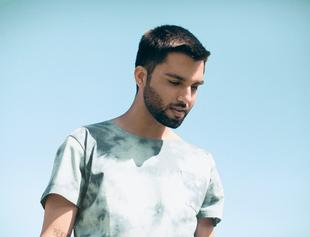 Not every artist can say they've created a new genre, particularly coming from a place as musically rich as Brazil. But SILVA, a rapidly rising young multi-instrumentalist and songwriter, is staking a claim as the originator of "Brazilian dream pop."
His "delicious pop melodies" (Rolling Stone Brazil) thrill crowds who know his lyrics by heart and sing along at major music festivals such as Lollapalooza Brazil and Rock in Rio.
Singing in English and Portuguese, he has shared the same stage with artists including The xx and Lana Del Rey and is poised to win over new fans with his unique blend of catchy electronic pop built on a Brazilian foundation.
Price: €27.50 / 7.30pm / Tickets available here.
---
Check out our listings for even more incredible events happening over this weekend and more!