No matter what you're in the mood for, the next few days have a bit of everything. We've rounded up the best of the weekend highlights, so you're bound to find something of interest!
As we start to wind down an unbelievable Summer of music and festivals, we're still always on the lookout for a decent gig. Despite no huge concerts going on this weekend, there's plenty of smaller gigs from some really talented artists around the country!
So have a look below and see if there's anything for you, we're sure you'll find something!
Friday, August 12
Naked Lungs @ Workmans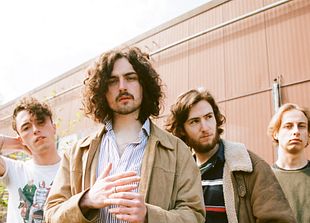 Naked Lungs are an Irish four-piece DIY Noise/Shoegaze outfit blending harsh, heavy instrumentation with melodic hooks to create a cathartic, emotional release in their tracks.
They utilise distorted soundscapes and driving rhythms, all the while maintaining their unique approach to both song-writing structure and lyrics.
Support on the night comes from CABL.
Price: €12 / 8pm / Tickets available here
Henry Earnest @ Sound House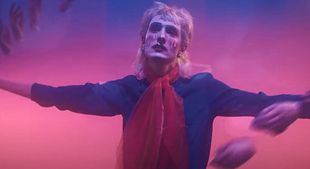 Henry Earnest is a producer and songwriter from Dublin. After releasing 2018's glitch-pop influenced "When You Get Caught Between The Moon & Dublin City" through Soft Boy Records, he spent the following years developing a more intimate and personal artistic approach.
This determination, coupled with a move to Lisbon and exposure to the city's thriving experimental art-scene, led to the 7 tracks comprising February's "Dream River". The album sees him honour his long-standing dedication to the emotional catharsis unique to pop-music, while also using it as a means by which to flirt with a larger range of ambient and experimental atmospheres and genres.
Price: €15 / 7.30pm / Tickets available here
Saturday, August 13
Kíla @ Opium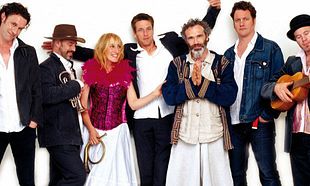 As part of the Whelan's Trad and Folk Festival, Irish band Kíla make an appearance at Opium this weekend.
Formed at school in Dublin's late 1980's, Award-winning band, Kíla, are heralded as one of Ireland's most innovative and exciting bands. Their unique sound has been ever-evolving, rooted in tradition, yet inspired by a myriad of influences and ideas from all around the world.
Often defined as contemporary Irish World music, Kíla fuse the effects of their own melodies and Irish lyrics, Irish folk instruments such as whistles, fiddles, Uilleann pipes, bones and bodhrán with djembe, congas, drums, mandolins, brass, and acoustic/electric/ bass guitars. Kíla's eight members come from the differing musical backgrounds of traditional, classical, and rock. 
Price: €25 / 7.30pm / Tickets available here
Glasshouse @ The Button Factory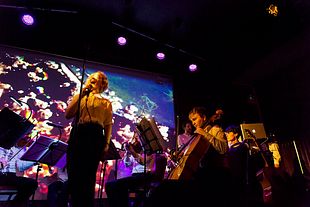 Glasshouse perform their renowned rendition of 'Illinois' by Sufjan Stevens, richly arranged by Aran O'Grady
Enjoy this lush and soaring take on one of the most influential figures in Americana indie-folk music. The concert features a chamber orchestral ensemble of fourteen musicians and three vocalists. Expect to hear Sufjan Stevens' fifth and highly iconic studio album, Illinois, in its entirety and other selections.
This unique show has been performed throughout the country as a festival favourite and to sold-out audiences
Price: €20 / 7.30pm / Tickets available here
Sunday, August 14
Pixie Cut Rhythm Orchestra @ The Workmans Club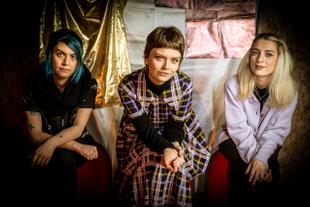 As part of their 10+2 anniversary celebration, The Workmans are putting on some class free gigs throughout the month of August.
This Sunday, the trio of Pixie Cut Rhythm Orchestra play the Cellar as part of the celebrations. Influenced by indie and grunge, with quick-witted and intimate song-writing, PCRO strike a perfect balance between irony and sincerity.
Support on the night comes from HAVVK. The gig is free but remember, you need tickets!
Price: Free / 8pm / Tickets available here