Iconic English rock band The Who may be in their 55th year of existence, but there's no sign of stopping.
Roger Daltrey and co. have just announced a new album called 'WHO', and they'll be taking it out on the road across the UK and Ireland in 2020, with a full orchestra backing them.
That includes a date at Dublin's 3Arena on March 18th. Tickets are on sale from usual outlets at 10am next Friday, September 20th.
'WHO', meanwhile, is their first album since 2006's 'Endless Wire' and will be released on November 22nd. You can see the tracklisting and artwork below, as well as hear lead single 'Ball & Chain':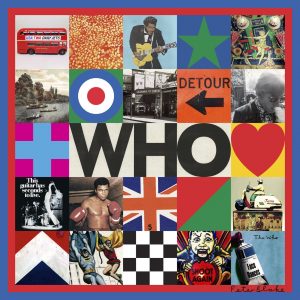 All This Music Must Fade
Ball And Chain
I Don't Wanna Get Wise
Detour
Beads On One String
Hero Ground Zero
Street Song
I'll Be Back
Break The News
Rockin' In Rage
She Rocked My World