As usual, there's a great mix of talent, especially up and coming so if you don't recognise a lot of the below, don't fret, Other Voices is all about soaking up the atmosphere and perhaps even discovering a new band or ten you like while you're at it. (Check out this Spotify playlist here to give you a flavour of some of the acts.)
This year the festival has lost one of its major sponsors as Eir has been taken over so that is likely a strong reason why there is a wristband charge for the first time. It works out at just a tenner a day for a shed load of music though, so still one of the best value music festivals in the country.
The wristband is also only for four of the venues: An Diseart, An Chonair, Nelliefreds, McCarthy's. You can register here.
You can pick up your wristband and a copy of the time-table below at the Other Voices Hub on Main Street in Dingle from Thursday evening.
Other Voices Hub opening hours:
Thursday: 6pm - 8pm
Friday: 2pm - Midnight
Saturday: 12pm - Midnight
Sunday: 12pm - 6pm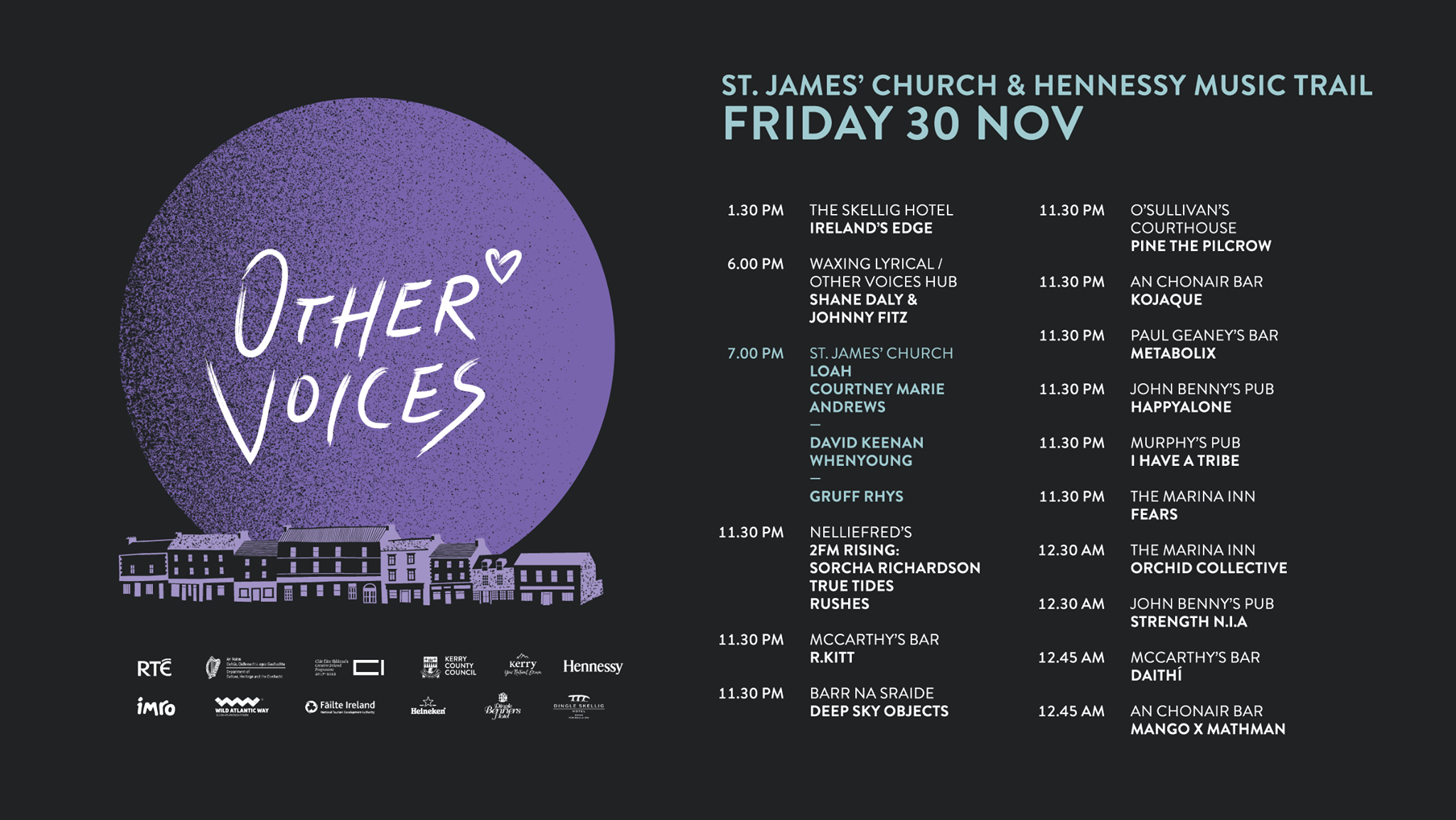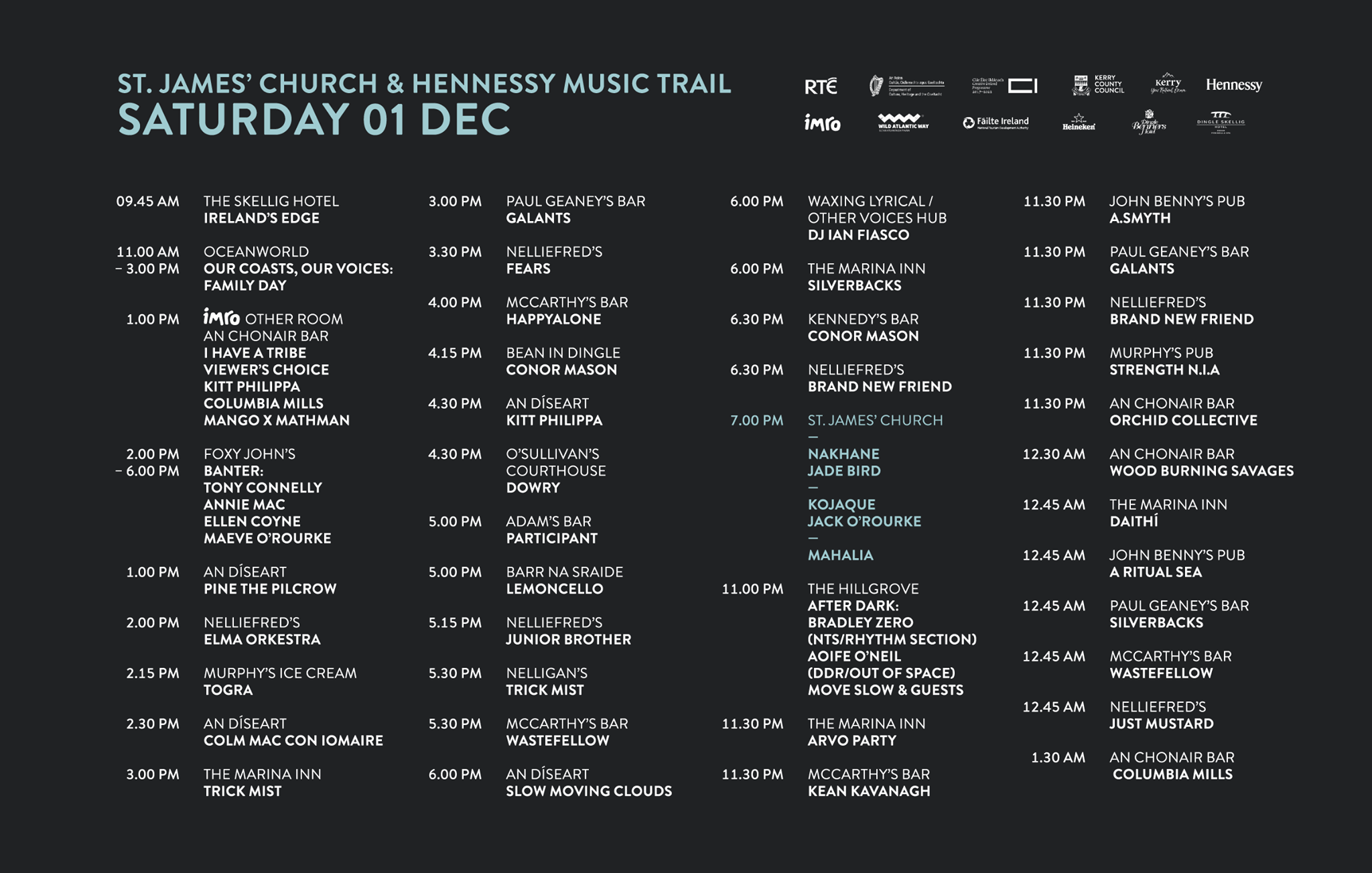 If you want to attend any of the Ireland's Edge talks you will need a separate ticket, and the same goes for the After Dark event in The Hillgrove on Saturday night, while tickets to the Music Trail West on Sunday are sold out.
The wristband will not get you access to St James' Church, although by registering you will be entered into a competition for tickets*.
Many of the pubs in Dingle will be streaming the show however so you can still catch an act you like performing that way.
*Given the limited number of seats and that this is a television recording (so alot of stopping and starting), tickets to the gigs in St. James' Church are never sold and are mainly competition winners.