Made up of Craig Fitzgerald, Stephen and Matthew Murtagh, and Dean Gavin, The Academic are fast becoming one of Ireland's most recognisable bands - sure they're only from down the road where Niall Horan and Joe Dolan grew up, Mullingar. There's definitely something in the water in the midlands. 
Releasing their first album 'Tales in the Backseat' back in 2018, the four musicians were thrust into the stratosphere both here and abroad, going on to support an incredible range of artists on stage, including The Strokes in Hyde Park and The Rolling Stones in Croke Park. And now, when we need new music the most, they have managed to release a stellar EP entitled 'Acting My Age'. We caught up with lead singer and guitarist Craig on how monumental this new release is to them.
Touching on the subject of working on the EP before lockdown, Craig told us: "Obviously, it's a strange world, but people still want new music. We worked really hard on it, and we're happy it's out in the world for people to listen to. We were in the mixing and mastering phase when everything happened, so we consider ourselves to be really lucky."
Feeling like they had to do something that wasn't as intense as a full-blown album release, the four-man-band decided that a six-track EP was their preferred method. A slight departure in music style for The Academic, Craig said that they "experimented" for this release, creating around 30 or 40 new songs. They then had the difficult task of whittling it down to just six.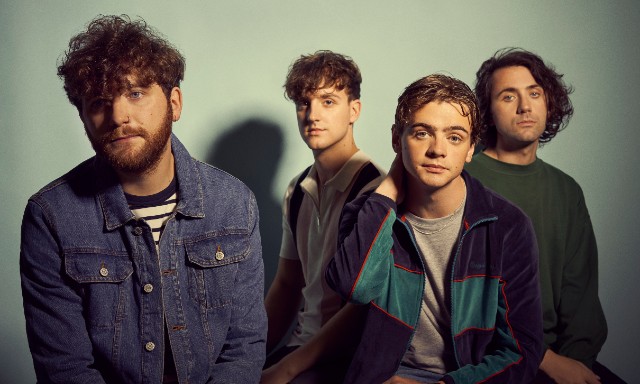 Craig said: "We could have probably made an album but we felt that it was the smart thing to just experiment before we jump into that very intense process of making an album together."
For fans who had pre-ordered 'Acting My Age', on the day before it was released, The Academic performed a live stream together in studio for the first time in over 100 days. Talking about how they felt while performing in front of fans who were watching them virtually, Craig admitted they felt quite nervous beforehand, even more so than normal. He said: "It was very strange not having an audience, but it was still really nice to feel the pressure of people watching you while you play your music, so we definitely got that feeling of playing for people again which is what we thrive for, so it was really nice.
"We felt even more nervous because you can feed off of crowds, whereas when you just know that there are numbers tuning in - it's a very strange feeling and the nerves were even higher. Having said that, it was our first time playing the EP together - we'd rehearsed it of course - but because our recordings were so scattered, it was so nice hearing them played together in real-time."
On the band's broad range of listening styles, Craig says that he and his bandmates are always listening to the latest music as well as throwing it back to some oldies. In terms of who he's listening to at the moment, and who he's finding influence from, are the likes of Talking Heads, New Order and Elvis Costello - which is a huge departure from the man who listened to Yeah Yeah Yeahs, The Strokes and Vampire Weekend for their first record.
And finally, on writing their first band bio when they were teenagers, The Academic decided to go down a different route by telling everyone that they loved cheese toasties and the one and only Nicolas Cage. All these years later, they haven't managed to grow out of their love for the actor, and are constantly arguing over which are his best and which are his worst acting performances. Ending the interview on a high, Craig admits that each of them are "blown away" by the enigma that is Nic Cage.
The new six-track EP from The Academic 'Acting My Age' is available everywhere now.