ViaGogo is currently listing tickets for well over €300 and higher. In fact, the cheapest ticket for sale is €83. When the tickets originally went on sale, MCD had priced the tickets from €59.50 up to €191.00.
Tickets went on sale at 9AM this morning and were confirmed to be completely sold out by 11.30AM, per MCD's Twitter. By 3PM today, tickets were being resold on DoneDeal and ViaGogo.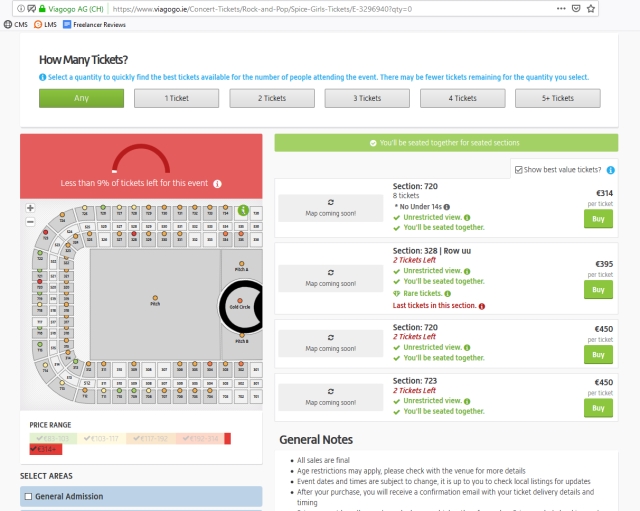 Noel Rock TD has called on Fine Gael to introduce anti-touting legislation, saying that "(the) exploitation of fans needs to Stop right now. Legislation is sorely needed here which is why I am lobbying government to enact my touting proposals as soon as possible."
"If we Wannabe good legislators, we've got to buck this trend. Tickets for the gig are already selling for €450 on Viagogo, the main facilitator of touting. This is far Too Much. You'd need to be Posh Spice to afford this Scary price."
Yes, he really sent that out in a press release.