It's hard to believe that Prince's 5th anniversary is on the horizon - but then again, we have collectively lost all concept of time passing over the last year.
Nevertheless, as the music icon's anniversary approaches, his estate have announced plans to publicly display his ashes to mark the occasion.
His former home and studio complex - now a museum and memorial to him - Paisley Park will open its doors for free to visitors on April 21st, where they will be able to see the ceramic urn - itself a replica of Paisley Park and his famous symbol - in person.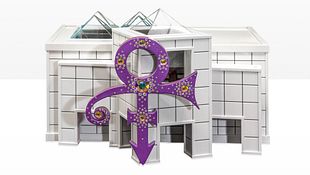 Prince's ashes had previously been on display in the aftermath of his death, but were later removed at his family's request.
"We celebrate his life and legacy every day at Paisley Park, a place that Prince wanted to share with the world," Paisley Park Executive Director Alan Seiffert said in a statement. "So, on this day especially, we acknowledge the incredible force and inspiration Prince is in people's lives and open up our doors for them to pay their respects."
Only 1,400 people will be allowed in, although an online memorial is also being prepped if you can't attend in person.
In case you were wondering, the Paisley Park complex is in Chanhassen, Minnesota, which is 100% outside of your 5km. And unfortunately, a trip to see a legend's earthly remains does not constitute an 'essential journey'.