Written and performed by Eimear Crehan, the new single 'I Am Woman' encapsulates so much about the strength of women. 'I Am Woman' is a powerful anthem featuring a 22 piece female choir. Released on International Women's day, the song has a strong, poignant and beautiful message.
Check out the beautiful music Video:
Eimear is well known for her incredible lyrics and story telling and this song is no different. She wrote this for her friend Dearbhla Mescal who is going through some cancer treatment, about how inspiring she is, standing in her power while being so vulnerable and encouraging others to stand with her and not look away.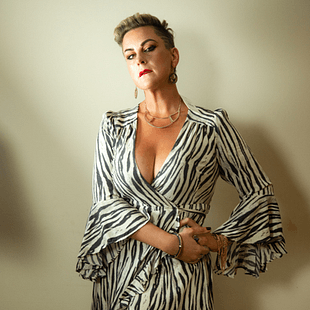 This passionate and powerful song takes the listener on a fabulous journey through all the nuances that are involved in the human experience and you can hear the 22 piece SUSO HarMammies choir throughout, they add so much to this track - this choir of fabulous mammies bring their babies to choir with them, they have the most beautiful energy.
Listen to 'I Am Woman' on Spotify or wherever you get your music.
To learn more about Eimear or to check out upcoming tour dates, visit eimearcrehan.com