Sad news this morning, as musician Mark Hoppus - best known for co-fronting punk-rock band Blink-182 - has revealed that he has been diagnosed with cancer.
The 49-year-old revealed on Instagram that he was undergoing treatment by posting a since-deleted photo on Instagram.
Hoppus later posted that he had been receiving chemotherapy, although did not reveal what kind of cancer he had been diagnosed with.
"For the past three months I've been undergoing chemotherapy for cancer," he wrote. "It sucks and I'm scared, and at the same time I'm blessed with incredible doctors and family and friends to get me through this."
He added: "I still have months of treatment ahead of me but I'm trying to remain hopeful and positive."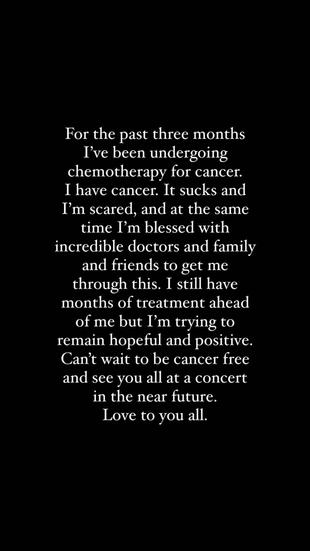 Blink-182's last album was '2019's 'Nine'. Let's hope he gets well soon.