Say what you like about Lana Del Rey, but there's no denying how prolific she is as a recording artist.
Having released two albums last year - 'Blue Bannisters' and 'Chemtrails Over the Country Club' - the New Yorker has announced her ninth studio album, due for release in March.
It's called 'Did You Know That There's a Tunnel Under Ocean Blvd.' and is released on March 10th.
The record will feature guest appearances from Father John Misty, Bleachers, Jon Batiste, Judah Smith and SYML.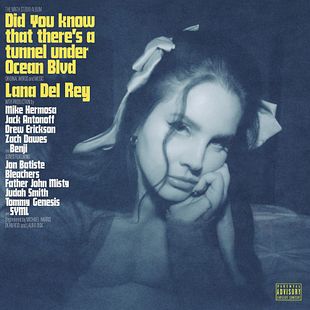 Del Rey also made the title track - which was written by her and Mike Hermosa and produced by Lana Del Rey, Jack Antonoff, Drew Erickson and Zach Dawes - available for fans.
You can hear it below: