There are plenty of times in an Instagram users life, when you feel like just deleting yourself off the app and never going back. For Jay-Z, that feeling took less than a day after joining the platform.
The rap star and media mogul joined the photo-sharing site this week for, what seemed like, the sole purpose of promoting the film 'The Harder They Fall'. Jay-Z, real name Shawn Carter, shared the official poster for the Netflix movie, which he produced.
He amassed about 1.8 million followers in the short amount of time his profile was up. He was following just one person, his wife Beyoncé.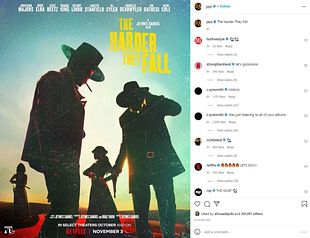 He also shared a countdown to the movie's release on his stories.
Then, as quick as he arrived, he was gone. Seems like it was all a big promo for his movie. But hey, we're talking about it now, so it worked!
'The Harder They Fall' is out now on Netflix. You're welcome, Shawn.