'By Now' is a slow, moving pop ballad, mirroring a reflective start to the year. Co-written with acclaimed fellow Irish singer-songwriter DAY_S, Fia sings of the pain of watching lost lovers move on.
'By Now' is Fia's first release of 2022, following up on last year's 'Simple' and 'Falling For You'.
While listening to the lyrics, it's easy to realise that this is a deeply personal song to Fia.
"The inspiration for 'By Now' came from some deep-rooted feelings that I thought I had already processed. When a relationship ends, you can lose touch with the other person. So when you discover they've moved on to a new relationship it can come as a surprise. And it can sting! This song was about me figuring out some of those feelings."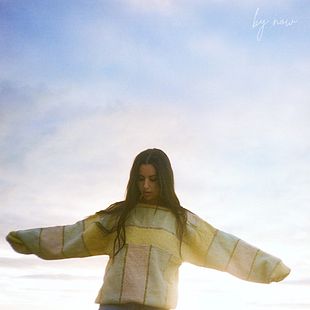 Speaking exclusively to Entertainment.ie, Fia says that, despite the bleak start to 2022 from the music scene's point of view, she's still feeling "gently hopeful" for the year to come.
"We've all been through such ups and downs and, as an artist, one of the main disappointments has been the constant cancellation and postponement of live music. So I really hope that this year will bring new opportunities for live performances.
"Being able to connect with a crowd is one of the main reasons I do what I do. So I really hope that we find a way to come together safely, and be transported by music, without the worry or fear that so many people have felt the past two years. In my dreams, there will be a summer full of Irish festivals."
Fia's hopes, other than a return to live music, are "to continue creating music with people I admire and trust and to just enjoy the process! With this new single I'm so lucky to have had the opportunity to work with Day_S and Philip McGee. It's the first time I've had an all-Irish team on one of my singles."
Writing and releasing a new single is an emotional process for any artist. This is just as true for Fia, as she reflects on her journey thus far and her process in making music.
"Something I once heard Dermot Kennedy say has always inspired me, and I feel is also very true of my own purpose for creating music: to write from the heart and make connections. To help anyone who may identify with the things I sing about in the hope that my songs can provide hope, joy or comfort.
"Without music, I would have no way of communicating how I feel, and I think this is true for a lot of people. Nothing brings me a greater feeling of purpose than being able to connect with people through music."
Listen to 'By Now' on Spotify here.