Last year's Eurovision saw a heated battle between Italian rockers Maneskin and French singer Barbara Pravi for the top slot, but the win was overshadowed by events backstage.
Rumours and allegations swirled that Maneskin frontman Damiano David had snorted cocaine during last year's final in Rotterdam, and French president Emmanuel Macron texted the French Eurovision commentator calling for Maneskin to be disqualified from the competition.
Speaking to the BBC, French commentator Stéphane Bern said "It was a big, big mess, I received so many messages on my mobile - even one from the French president - telling me Måneskin had to be disqualified, saying, 'You have to do something, please.'
"The French minister for European affairs, who was in Rotterdam for the contest, also sent me messages saying, 'What should we do? What should we do? Please do something.'
She added "But what could I have done? I wasn't hosting. I'm not the President of the Eurovision!"
The actual President of the Eurovision is a French native, but rejected calls for Maneskin to be disqualified and hand Pravi the win.
"Delphine Ernotte said that if we win, we want to be the winners on merit, not because we have disqualified the first place act,"
"So we didn't make any any buzz or protest around that," she revealed.
She added that the recently re-elected French president is a Eurovision fan, noting "he's always watching it, it's a very patriotic thing to do."
The BBC, which initially ran the story, said Macron's office did not reply to comment when asked about the story.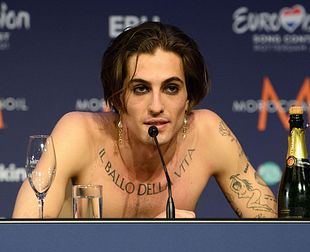 Frontman Damiano David took a drug test which was later found to be negative.
Italy took home their first Eurovision title since 1991 last year with global sensation Maneskin romping home to victory with their track 'Zitte e Buoni' and France securing their best result since 1990, finishing in 2nd place with Barbara Pravi's ballad 'Viola'.
The rockers' victory ensured that this year's Eurovision will take place in Italy, with this years competition taking place in Turin.
Derry native Brooke Scullion will be flying the flag for Ireland at this year's contest.