Due to government restrictions The Coronas have rescheduled their 'True Love Waited' tour to December 2022.
The new restrictions have caused despair all across the live entertainment industry and massive disappointment for the fans, crews, artists and all involved.
In light of this, the Dublin band have announced new shows, 'True Love Prevails', for this December that fit into the newly imposed Government restrictions. These will be four shows at 50% capacity on Thursday 16 and Friday 17 December at 6pm and 9pm each night.
It's their hope that these shows provide much needed work for staff and crew before Christmas.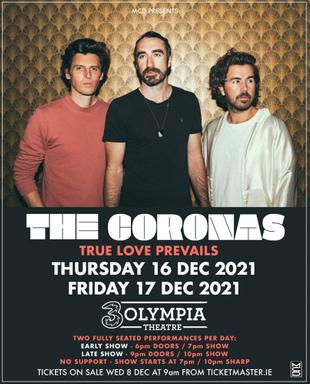 The band released the album 'True Love Waits' in August 2020, despite delays due to the pandemic. They then managed to secure the number 1 spot in the album charts, outperforming Fontaines DC and Taylor Swift. It also became the fastest selling Irish album of 2020.
With numerous multi-platinum albums under their belt and a reputation as one of the most consistent and impressive live acts in the country for over a decade, it's no surprise that an unfortunately named virus couldn't stop them.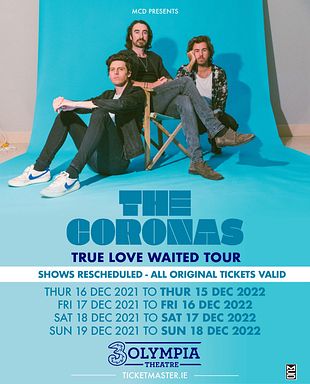 Tickets on sale now via www.ticketmaster.ie