In case you missed it, we asked all of you loyal readers to choose your favourite album from over the past 21 years - because we're celebrating our birthday here at entertainment.ie and we wanted to include you in the festivities. If you haven't already, be sure to check out our competitions page for all of the goodies you have the chance of winning.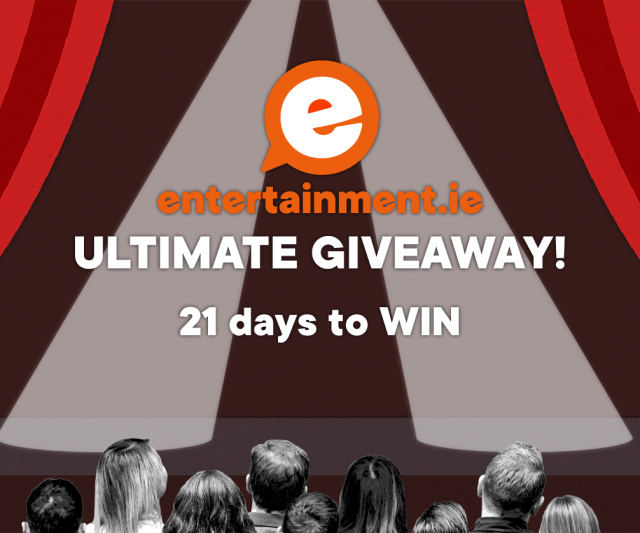 And now - for the main event. We asked you to choose your top album of the past 21 years, from 1997 right up until 2018. The albums we included in the list were all in the Top 10 best albums sold that year, and they couldn't be a cover record (sorry Susan Boyle fans). With 63 to choose from, it wasn't an easy task.
Without further ado, here's how you voted...
10 - Kings of Leon - 'Only By The Night'
The album that brought us 'Sex on Fire' was always guaranteed to make your Top 10, wasn't it?
9 - Hozier - 'Hozier'
Hozier's breakthrough album makes the whole country so happy that our Irish artists are getting the recognition worldwide that they deserve. 'Take Me To Church' still gives us chills.
8 - U2 - 'Pop'
Originally due to be released in 1996, Bono and co released 'Pop' in 1997 after a lengthy recording session. U2's ninth studio album was also one of the first ever albums in history to become leaked to fans ahead of release.
7 - Guns N' Roses - 'Greatest Hits'
The only greatest hits collection to make your Top 10, it was more of a question of how high Guns N' Roses would end up reaching.
6 - Coldplay - 'A Rush Of Blood To The Head'
One word - 'Clocks'.
5 - The Killers - 'Sam's Town'
The band's second album offered fans a chance to listen to something else other than 'Mr. Brightside'. Although initially greeted with mixed reviews, and only ranking in at number seven in the Irish chart of 2006, Irish fans seem to have a soft spot for 'Sam's Town'.
4 - Eminem - 'The Marshall Mathers LP'
Do you remember where you were when you heard 'The Real Slim Shady' for the first time? 18 years on, it's still a banger.
3 - David Gray - 'White Ladder'
"And if you want it, come and get it... Crying out loud." If you feel like singing along to 'Babylon' for real, Gray is heading to Ireland next April.
2 - Red Hot Chili Peppers - 'By The Way'
Narrowly missing out on the top spot (by 1%!) the Chilies' album has often featured in lists of the greatest albums ever created.
1 - Amy Winehouse - 'Back To Black'
From the get-go, Winehouse started off strong in our poll. Pipping The Red Hot Chili Peppers to the post, Winehouse's 'Back To Black' single 'Rehab' has gone on to become synonymous with the late singer. A worthy winner, well done Ireland.