Will Ferrell is one of the biggest names in comedy, and to many, his most iconic role is in 2003's 'Elf', which has cemented itself as a modern Christmas classic.
In an interview with The Hollywood Reporter promoting his latest project 'The Shrink Next Door' co-starring Paul Rudd, Ferrell discussed his career at length and reveals he turned down the eye-watering amount of money to reprise his role as Buddy The Elf.
Grossing over $200 million at the box office and a staple of Christmas television schedules, Ferrell has often alluded in the past about being reluctant to make a sequel.
The article states that a script was written, and Ferrell was offered $29 million dollars to reprise the role, but he decided against making it.
"I would have had to promote the movie from an honest place, which would've been, like, 'Oh no, it's not good. I just couldn't turn down that much money.' And I thought, 'Can I actually say those words? I don't think I can, so I guess I can't do the movie."
Ferrell also states in the interview that he was worried that 'Elf' was going to be the end of his career.
Ferrell recalls running around New York in his "silly yellow tights, thinking, "Boy, this could be the end."
"Before its release, they'd held a series of test screenings. my manager would call with updates and he was like "well, the family one went great, but we could really get eviscerated in this next one," said Ferrell.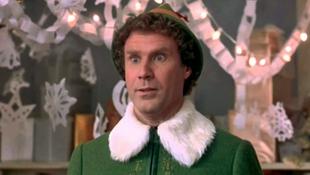 Co-star James Caan stated in 2020 that a sequel was "unlikely" and claimed this was because Ferrell and director Jon Favreau "didn't get along."
In a radio interview in 2020, Caan said "We were gonna do it and I thought, 'Oh my god, I finally got a franchise movie, I could make some money, let my kids do what the hell they want to do, and the director and Will didn't get along very well,"
"So, Will wanted to do it, he didn't want the director, and he had it in his contract, it was one of those things," he added.
Regardless of 'Elf' not receiving a sequel, that hasn't stopped Ferrell from establishing himself as perhaps Hollywood's top comedy star, with hits such as 'Anchorman', 'Step Brothers', and 2020's 'Eurovision Song Contestant: The Story of Fire Saga'.
Ferrell is returning to the Christmas movie fold; he is currently filming 'A Christmas Carol' musical with Ryan Reynolds and Octavia Spencer.
'The Shrink Next Door' will debut on Apple TV this November.