Brought to you by: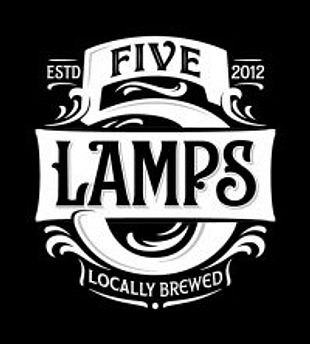 As you're probably aware around town, this year's DIFF is set to kick off this coming Thursday with a host of gala screenings, live talks, and much more on the way.
With thanks to Five Lamps, DIFF's official beer sponsor, we've got a rundown of who's coming to town for DIFF and where you can see them - besides maybe bumping into them if they're out walking around town.
PAUL MESCAL AND EMILY WATSON
North Kildare's very own Paul Mescal is in town with his co-star Emily Watson for the gala screening and Opening Film of DIFF '23, 'God's Creatures'. Kicking off with three showings, all sold out, in The Light House on Thursday night, Mescal and Watson will be walking the red carpet and opening the festival. Not only that, Emily Watson will also be receiving the prestigious Volta Award, whose previous awardees include Al Pacino, Colin Firth, Ennio Morricone, Danny DeVito, and Daniel Day-Lewis.
JANE SEYMOUR
That's right, Doctor Quinn Medicine Woman herself will be in Dublin for a public talk with Rick O'Shea at the Hibernia Conference Centre in Dublin Castle. As well as starring in the likes of 'Live And Let Die', 'Somewhere In Time', and TV series like the aforementioned '90s classic and more recent series like 'Harry Wild', Seymour has also been a producer on a number of projects and will be discussing her varied and celebrated career.
JIM SHERIDAN
One of Ireland's most celebrated directors, Jim Sheridan, will be stopping by for the premiere of his latest documentary, 'Peter O'Toole: Along The Sky Road To Aqaba'. The director, who's always a familiar face around town, will be discussing the life and work of O'Toole before the premiere of the documentary.
AIDAN GILLEN.
Known for his work in the likes of 'Game of Thrones', 'Kin', and movies such as 'The Dark Knight Rises' and 'Bohemian Rhapsody', Aidan Gillen will be in attendance for the premiere of his latest movie, 'Barber'. Gillen plays the title role of Val Barber, a private investigator who gets drawn into a shady world of low morals and dark secrets - like there's any other kind?
Enjoy Five Lamps responsibly. Visit drinkaware.ie