With over 100 movies from 50 different countries across 12 days, there's bound to be something on that you'll want to see. With that in mind, here's our top ten picks from this year's festival, arranged in chronological order because we're sound like that.
As always, you can go to diff.ie for more details and buy tickets. We kick things off with...
1. 'Vivarium' - February 26th, Cineworld, 6PM
This sci-fi thriller / horror / mind-warper comes from Lorcan Finnegan, who previously directed the excellent 'Without Name'. Starring Jesse Eisenberg and Imogen Poots, this could very well end up being a cult classic of the genre and has picked up some seriously strong reviews on the festival circuit so far.
2. 'Arracht' - February 28th, Light House Cinema, 6.15PM
If you liked 'Black '47', odds are you're going to enjoy 'Arracht'. Described as "a strong, character-driven thriller" and told in the Irish language, the story follows a fisherman who is ordered to take in a stranger on the orders of a local priest, but soon, events transpire that set them all on a dark path as the potato blight that defined the Great Hunger begins to take hold of Ireland.
3. 'Proxima' - February 28th, Light House Cinema, 8.30PM
Filmed in the real-life training centre for the European Space Agency, Eva Green and Matt Dillon star in this drama directed by Anna Winocour. Green plays an astronaut training for a year-long stint on the International Space Station, but has to juggle the demands of her work and being a single mother. Winocour directed 2015's critically acclaimed drama, 'Mustang', and the movie itself was shortlisted as the French entry for the Oscars this year.
4. 'Military Wives' - February 29th, Cineworld, 6.30PM
Starring our own Sharon Horgan and Kristen Scott Thomas, 'Military Wives' is based on the true-life story of the wives of the US soldiers sent to Afghanistan who found a bond in one another, and the redemptive power of music. Directed by Peter Cattaneo, who did 'The Full Monty', 'Military Wives' is a feel-good dramedy.
5. 'Rose Plays Julie' - February 29th, Light House Cinema, 8.30PM
Orla Brady, Aiden Gillen and Ann Skelly star in this psychological thriller from Joe Lawlor and Christine Molloy. A young woman (Ann Skelly) sets out to find her biological parents and ventures into some dark territory to do so, revealing things in herself and shifting her own perceptions of who she really is.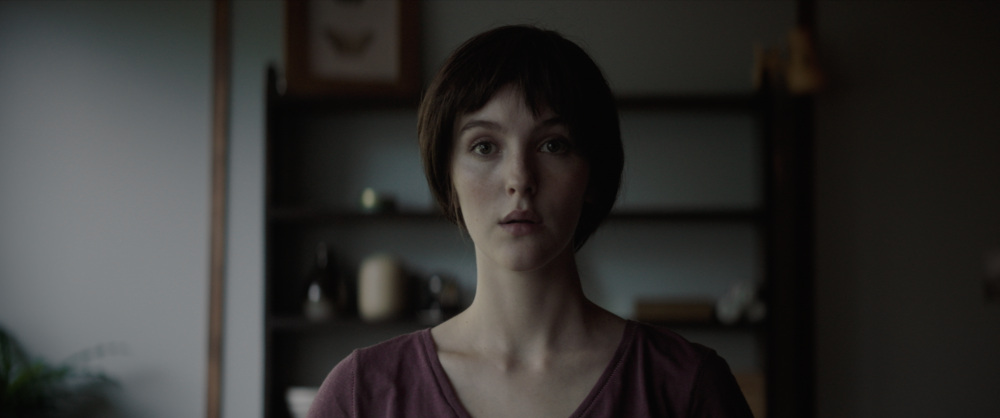 6. Surprise Film - March 1st, Cineworld, 5.30PM
One of the few closely-guarded secrets left in Irish Film, the Surprise Film is a film festival mainstay and has had some incredible picks in the past. 'Get Out', '300', 'The Squid & The Whale' were all choices in the past. Our guess for this year's Virgin Media Dublin International Film Festival? Disney's 'Onward', but don't hold us to that.
7. 'The True History of the Kelly Gang' - March 3rd, Light House Cinema, 8.10PM
'Macbeth' director Justin Kurzel takes on this violent and action-laced thriller based on the acclaimed novel of the same name. Boasting a cast that includes Russell Crowe, '1917' star George Mackay, Charlie Hunnam and Nicholas Hoult, expect this one to get particularly weird.
8. 'Calm With Horses' - March 5th, Light House Cinema, 8.30PM
Barry Keoghan, Niamh Algar, Cosmo Jarvis and David Wilmot star in this gritty crime drama set in the west of Ireland, following an ex-boxer who works as an enforcer for a local drug gang while trying to be a supportive father to his young, autistic son. However, the balance of his life begins to shift when he's asked to kill someone for the first time, and begins to question his loyalties.
9. 'Rialto' - March 6th, Light House Cinema, 8.15PM
Adapted from Mark O'Halloran's acclaimed play, 'Trade', this movie sees Tom Vaughn-Lawlor play a damaged man whose family life begins to crack apart following the death of his father. Finding comfort in the arms of a male sex worker, played by Tom Glynn-Carney.
10. 'Sea Fever' - March 7th, Light House Cinema, 8.45PM
Neasa Hardiman directs this horror set on a trawler where the crew become afflicted with a mysterious virus. No doubt taking inspiration from the likes of 'The Thing', 'Sea Fever' stars Dougray Scott, Connie Britton, and Hermione Cornfield.