The home of your dreams is now available to buy - but at a cost.
If you have a spare €3 million, the house from 1984's iconic 'A Nightmare On Elm Street' can be yours to own.
The three-bedroom property was used during the making of Wes Craven's seminal horror classic, and following a major renovation in 2013, the inside of the house has been completely revamped.
The distinguished red door has been replaced with a black one, and a guest house has been added in the back garden, along with a swimming pool.
With the house presumably being checked for dream demons, the house is now on the market in time for Halloween.
To capitalise on the spooky season, offers will only be accepted until midnight on Halloween.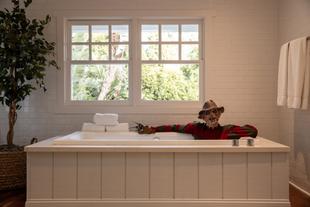 The house was purchased by 'Hustlers' director Lorene Scafaria for just under €2 million in 2013, and has since been heavily renovated.
"The whole neighbourhood gets the tour bus treatment. People always get tickled when they see it," Heather T. Roy of Douglas Elliman told the Los Angeles Times.
"The façade is iconic, but the ties to the movie stop as soon as you walk through the front door. Inside, it's a beautiful traditional-style space with a modern twist," she said.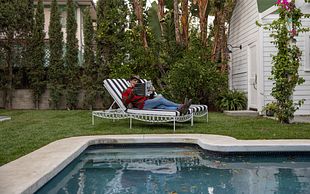 Internet sleuths recently discovered that the interior of the house was recently used for the recent Netflix special 'Bo Burnham: Inside.
Originally built in 1919, the Dutch Colonial-style home served as the venue for the showdown between Heather Langenkamp's Nancy and Robert Englund's Freddy Krueger in the 1984 film.
While the film is later stated to take place in the suburbs of Ohio, the house is situated in the suburbs of Los Angeles in reality.