'The Godfather' turns 50 years old this week, and director Francis Ford Coppola is reminiscing on making one of the most beloved films of all time.
Coppola has personally overseen a restoration of the film that will play in cinemas worldwide to mark the anniversary of the film's release.
Speaking to The New York Times, Coppola and film archivist James Mockoski said they strived to make the film appear as it did in 1972 when it is shown on big screens again.
Coppola said that Paramount were unprepared for how successful the film would be, and as such, played the same reel over and over again instead of preserving the original negative the film was projected on.
Mockoski added that for the 2022 restoration, they worked from a restoration by cinematographer Gordon Willis, but even that process was fraught with difficulty.
"Gordy Willis deliberately used a creative technique that was extremely dangerous," Coppola explained.
"He flirted with it being underexposed in parts of the frame. If the actor was not on his mark, if he was two feet away from where Gordy had thought he was going to be, he might be in total darkness."
"It made it beautiful, but it was very unforgiving," he added.
Coppola's films are famous for having tortured productions, and Coppola admitted that he felt the pressure on the set of the film.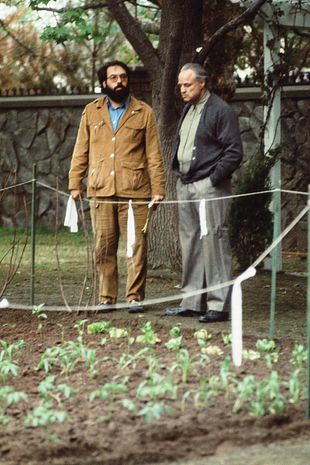 'The Godfather' was a very tough experience for me," Coppola said.
"I was young; I got pushed around and I pushed back."
"I was just glad I had survived the experience of 'The Godfather' and I wanted nothing more to do with it - I didn't even want to direct Godfather II', the director claimed.
Coppola is currently in active pre-production on his self-financed passion project 'Megalopolis', but conceded that 'The Godfather' is the film he will always be remembered for.
"If you ask everyone to name why I should be at all even considered of importance, they'll say "The Godfather', maybe 'Apocalypse Now' is a close second," the director said.
Despite that, Coppola is confident that 'Megalopolis' is the late-career masterpiece that will define his career.
"I assure you, 'Megalopolis"'is the most ambitious, the most unusual and the weirdest film I've ever attempted and I have no idea how to make it - I love that, because I know it will teach me."
The 50th anniversary of 'The Godfather' will play in Irish cinemas from February 25th.