John Hughes' 'The Breakfast Club' is, by far, the ultimate in 80's teen drama.
Five teenage archetypes - a sports jock, a rich kid, a nerd, a Goth and a burnout - are held in detention on Saturday morning on March 24th, 1984 and form a bond that goes on to define a generation. Hughes would go on to direct the likes of 'Ferris Bueller's Day Off' and pen screenplays for the likes of 'Home Alone', but what of the cast?
MOLLY RINGWALD – 'Claire Standish'
Ringwald starred in a number of John Hughes films, including 'Pretty In Pink', 'Sixteen Candles' and - of course - 'The Breakfast Club'. She's rumoured to have turned down roles in films such as 'Ghost' and 'Pretty Woman', instead starring in – wait for it – French movies. Yeah. Makes sense when you realise she's fluent in French. Most recently, Ringwald can be seen in 'Riverdale' as Mary Andrews, the mother of Archie Andrews.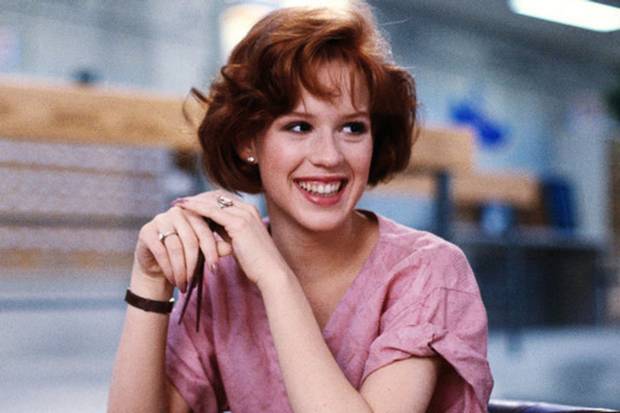 Good match @MrJonCryer #dropthemictbs pic.twitter.com/wIGC0gV1JY

— Molly Ringwald (@MollyRingwald) April 23, 2018
EMILIO ESTEVEZ – 'Andrew Clark'
He's the long-suffering brother of Charlie Sheen and as he gets older, he looks more like his father, Martin Sheen. Estevez has starred in other cheesetastic classics such as 'Stakeout', 'Mighty Ducks' and 'Young Guns'. Lately however, he's switched to directing films instead of starring in them. His most recent film is 'The Public', which he also starred in, and focused on a public library being taken over by the homeless of downtown Cincinnati.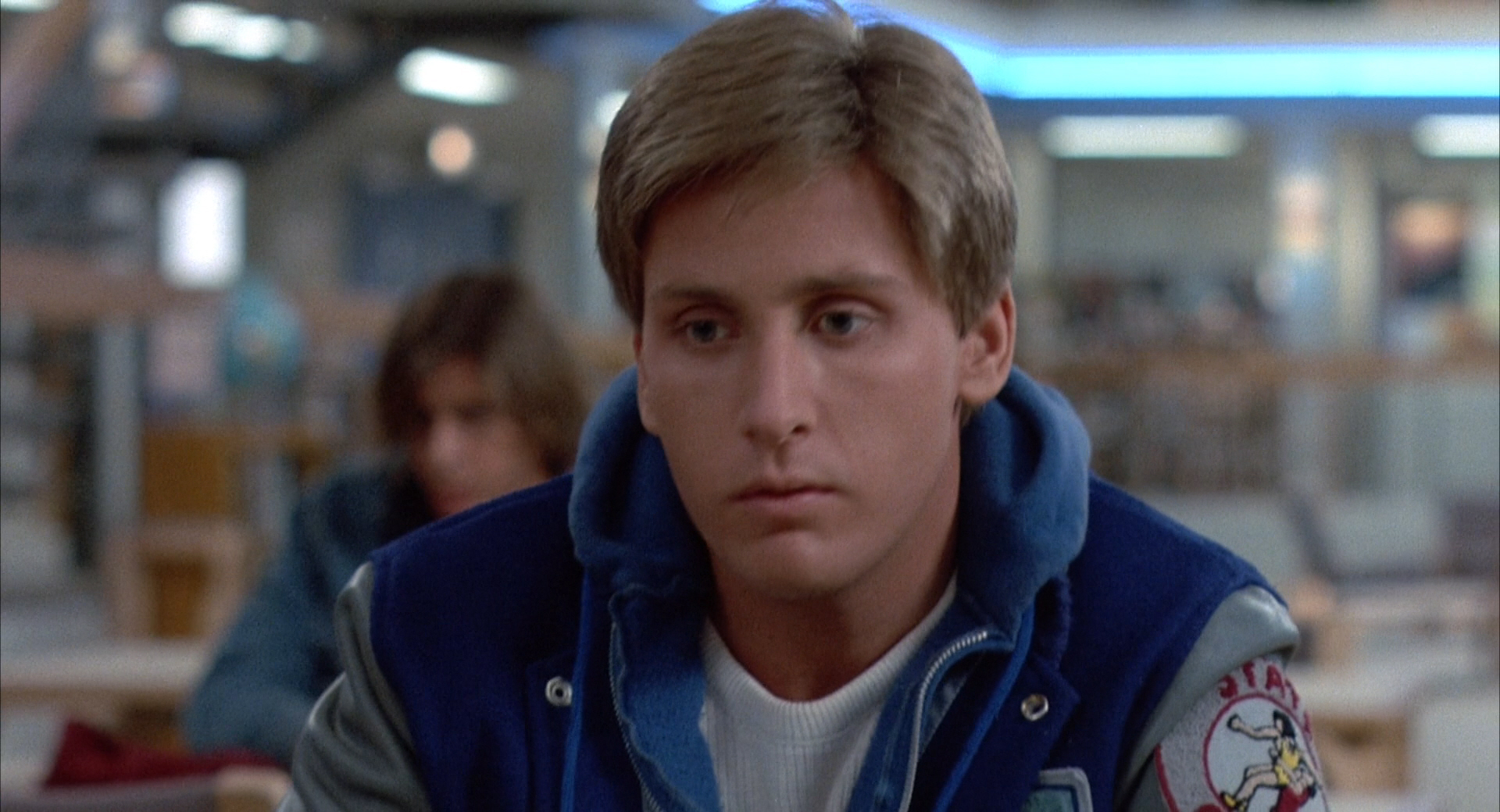 Nearly 35 years after The Breakfast Club, Emilio Estevez is "back in the library—with a different club." https://t.co/ruQuqEhtdw pic.twitter.com/FGkAzdj0m0

— Library Journal (@LibraryJournal) March 15, 2019
JUDD NELSON – 'John Bender'
SMOKE UP, JOHNNY! Judd Nelson, like Emilio Estevez, was one of the key members of the Brat Pack. Enjoying a successful career throughout the '80s, the intervening years weren't exactly kind. His most notable role since 'The Breakfast Club' was TV's 'Suddenly Susan' with fellow '80s throwback Brooke Shields. He's also had guest spots in 'Two And A Half Men', 'Psych' and had a guest-starring role in 'Empire'.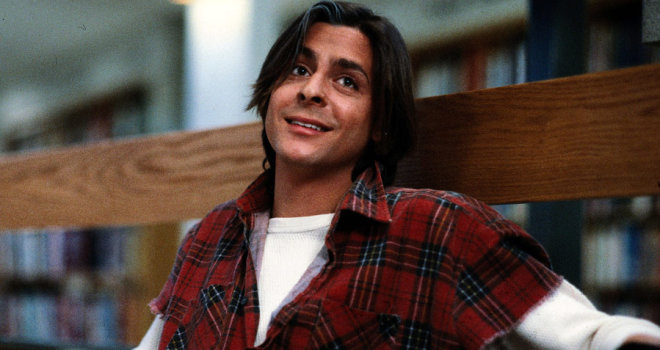 ANTHONY MICHAEL HALL – 'Brian Johnson'
Anthony Hall's made a career post-Breakfast Club out of playing character roles, notably turning up in 'The Dark Knight' as the TV anchorman the Joker kidnaps and hangs upside down, and as one of Tilda Swinton's hired goons in the excellent 'Michael Clayton'. He also starred in the TV series remake of 'The Dead Zone' and 'Warehouse 13'. He also had a small cameo in 'Community' as – you guessed it – a former nerd who becomes a bully in later life. He also had a cameo in 'Riverdale', in a 'Breakfast Club'-inspired episode where he played the principal of Riverdale High.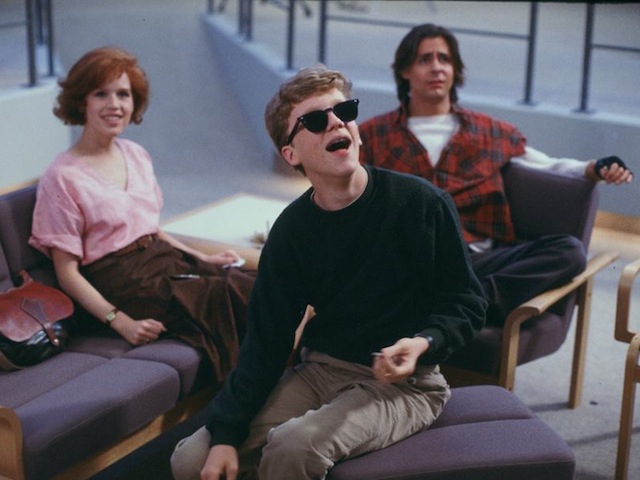 Who else remembers Weird Science?! One of my favorites. Super cool to hang out with Anthony Michael Hall! pic.twitter.com/Be61unTY2E

— Emmitt Smith (@EmmittSmith22) March 21, 2019
ALLY SHEEDY – 'Allison Reynolds'
Before we go any further, we need to address this. We thought it was bullshit that she basically had to change everything about herself in order to score Emilio Estevez. Why should she have to do that, eh? What's wrong with the way she was?! Anyways. Since 'The Breakfast Club', Ally Sheedy's been keeping busy. She also starred in indie drama 'Welcome To The Rileys' with Kristen Stewart and James Gandolfini, and had a blink-and-you'll-miss-it cameo in 2016's 'X-Men: Apocalypse' as the teacher of Scott Summers, who'd go on to become Cyclops.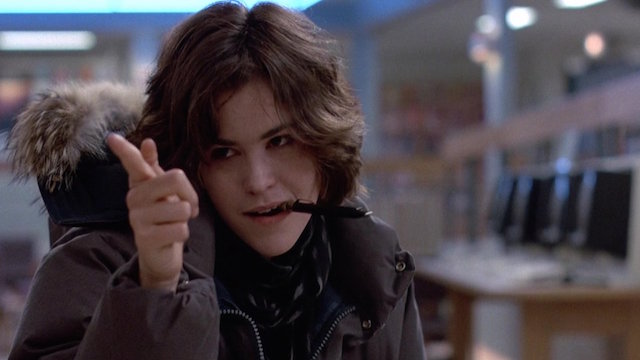 PAUL GLEASON – 'Mr. Vernon'
Paul Gleason is one of those "You know his face from somewhere" actors. What's he been in, you ask? Lots of classics including 'Die Hard', 'Trading Places', 'Arthur' and a ton of TV shows like 'The A-Team', 'Hill Street Blues', 'Dallas', 'Miami Vice', 'Falcon Crest' and 'Remington Steele.' He even turned up in 'Seinfeld' at one point. His final role was in 2006's 'Van Wilder: Party Liaison' as the college dean, having passed away later that year.