It's been a strange, elongated year for film and TV. Nevertheless, 2021 has birthed some rising stars to look out for in the future, both in Ireland and abroad.
The pandemic caused tonnes of movies and shows, that were set to release last year, to be pushed back to either this year or next. Some of the actors on the this list have been around a little longer than just 2021, but all are surely ready to take - a hopefully more normal - 2022, and beyond, by storm.
Here's who to keep an eye on over the next few years:
Olly Alexander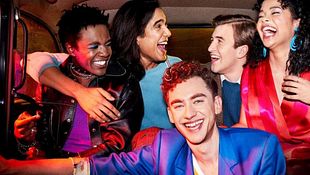 You may have known of Olly Alexander from his original occupation as lead singer of the fantastic Years and Years. He has, however, been dabbling in acting for a while and has popped up in shows like 'Skins' and 'Penny Dreadful'.
Alexander landed surely his biggest role yet in 'It's a Sin' early this year. The series follows his character and a group of gay men throughout AIDS epidemic in the 80's. It's an incredibly important show which deals with untangling a decades-long stigma still lingering today. Alexander's performance is brilliantly executed.
While already a familiar name in both music and acting, Alexander will surely be taking a step up the rung to household name in the coming years after his part in the acclaimed show.
In a New York Times article from earlier this year, Alexander said, "Sometimes I look at [old diaries] and think I can tell this kid: "You're going to do amazing things. You're going to get to where you are now. It's OK. You got this.'"
He certainly does, and we can't wait to see what he does next.
Clare Dunne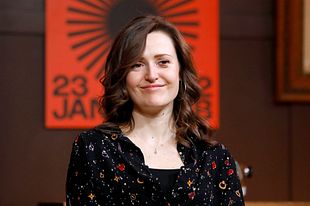 The Dubliner has been rising the ranks very quickly over the past year. While her on-screen performances are few in number, they are already super established.
After her appearance as Victoria in 2019's 'Spider-man: Far From Home', she wrote and starred in the well-received Irish drama 'Herself', which centres around the story of a woman building her own house for her young daughters, all while escaping the clutches of her abusive ex-husband.
This year, Dunne has gone from strength to strength. She played Celia in Ridley Scott's epic 'The Last Duel'. Closer to home, she plays Amanda Kinsella in RTE crime drama 'Kin'.
With an impressive body of work both acting and writing in theatre behind her, it's impossible not to see Dunne becoming one of Ireland's leading acting talents in the next couple of years. Her filmography should expand exponentially in 2022. She's only just getting started.
HoYeon Jung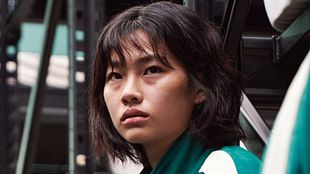 Probably the most dramatic of rises on this list came from the Korean model turned actress who starred in the incredibly successful 'Squid Game'.
In probably the best visual evidence of HoYeon's rise to fame, the model went from 410,000 Instagram followers in September to 23.7 million in roughly three months.
Jung was already an established model in her home country and was gaining attention from abroad, appearing on the covers of some big magazines. But it was 'Squid Game' which really made her career explode. She plays a North Korean defector who is trying to win money in order to care for her brother and find her mother. Among a strong cast, she stands out as a real fan favourite.
In November, Jung signed with CCA agency. With the rise of Korean film and TV thanks to 'Squid Game' and 'Parasite', expect to see a lot more of her in years to come.
Thomasin McKenzie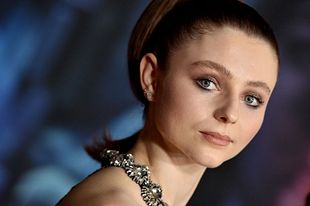 New Zealand actress Thomasin McKenzie is gaining stardom at rapid pace. Only 21, McKenzie comes from an illustrious acting family. Her mother, Miranda Harcourt, and grandmother, Kate Harcourt, are both well established in their own right.
Making a small appearance in 'The Hobbit: The Battle of the Five Armies' in her native New Zealand was her first taste of Hollywood. Since, she has appeared in 'Jojo Rabbit', 'The King' and 'Old'. She is probably best known for her role in Edgar Wright's 'Last Night in Soho'. McKenzie plays a fashion student who moves to London, only to experience supernatural visions of the life of a woman in the 60's.
Her performance of a very complex role was captivating and highly impressive for someone with such relative inexperience. 2022 is surely just going to be another step up for her, there's plenty more to come.
Daryl McCormack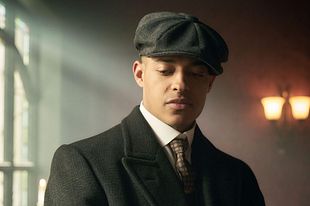 You may recognise Daryl McCormack from his role in 'Peaky Blinders'. Or, if you're a hardcore 'Fair City' fan, as Pierce Devlin. The Dub made a handful of appearances as Peaky faithful Isaiah Jesus in season five of the popular BBC show.
Narrowly missing out on a dream role in 'Star Wars: The Force Awakens', McCormack kept working, building up an impressive resume. He was also tipped by J.J Abrams in the process as one to watch.
This year he landed a part in Amazon's 'The Wheel of Time', where he plays Aram, a member of the travelling Tuatha'an. With the fantasy series already a massive success globally, McCormack's portrayal definitely hints of star power. A leading role must be around the corner soon.
Cooper Hoffman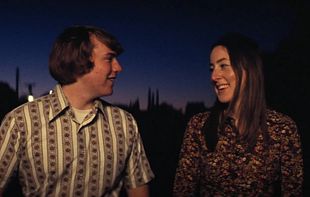 As if being the son of one of the greatest actors of a generation wasn't enough pressure, Cooper Hoffman will star in his first ever movie in probably the most anticipated film of the year. I am of course talking about Paul Thomas Anderson's 'Licorice Pizza'.
Ok, you got me, I'm cheating a little here. 'Licorice Pizza' isn't out in Irish cinemas until January 7, 2022. However, it's already out stateside and getting rave reviews, so get off my back, alright?
Hoffman stars alongside another breakout actor in Alana Haim who probably deserves a special mention on this list. Set in 1970's LA, the film is a warm coming-of-age story of an ambitious teen and a hopeless slightly-older teen.
And his characters ambition could well be life imitating art as Hoffman steps into his late father's footsteps in his acting debut. The film is already being well-received across the pond, young Hoffman could be a brand new star in the making.