Good news everybody: We have now entered the Christmas movie zone. That means it's not a criminal offence to watch a festive flick anymore, so crack open the tin of Roses and let's get going.
In order to prepare you for your journey into the world of Christmas films, we have drawn up a delightful list of movies covering all the big genres. From action to drama, comedy and horror, whatever you're in the mood for, you'll find it on this list. So buckle up.
Horror - 'Krampus' (2015)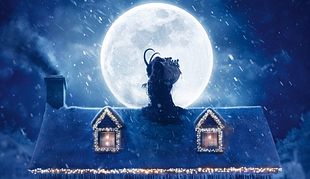 Look, we've all seen Gremlins (and hopefully not seen Gremlins 2). We all love Gizmo and he'll hold a special place in our hearts forever. But, instead of recommending you re-watch the furry little mogwais, why not try a slightly newer addition to the festive horror genre?
'Krampus' came out in 2015 and stars Adam Scott and Toni Collette. It features the age old Alpine tale of the Krampus, a horned beast which visits naughty children as a punishment. Basically - the anti-Santy.
The film has been praised for its of festive frights. So if you're in the mood for a little blood and guts instead of tinsel and cranberry sauce this is certainly a great alternative option to watch this year.
Comedy - 'Elf' (2003)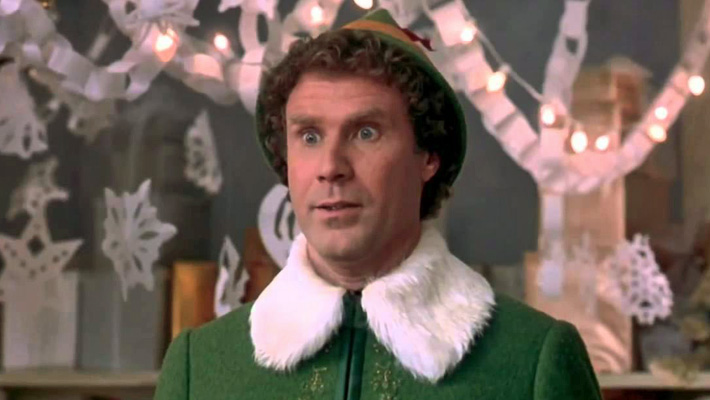 This is a contentious one, as there's so many to choose from within this niche. But you really can't look beyond 'Elf', especially if we're talking entries from the past two decades. Will Ferrell stars in one of his most iconic roles as Buddy, a human who grew up with elves, who travels to New York City to find his biological father.
It's a classic, we've probably all seen it by now but who cares, watch it again and laugh your stockings off. Do it for the real star of that movie, the narwhal.
A special mention here to 'The Grinch', another classic which you should also always watch if it's on. 'The Night Before' is also a decent shout for a more modern comedic take on Christmas.
Drama - 'Carol' (2015)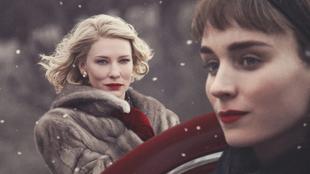 Set in 1950's Manhatten, Therese Belivet (Rooney Mara) spots Carol (Cate Blanchette) looking through a classic doll collection and falls head over heels in love. A relationship blossoms but things become extremely complicated as the story unfolds.
Blanchette is at the absolute height of her acting powers here and Mara is not far behind. It's elegant, romantic and utterly captivating. The Christmassy backdrop just makes the film more beautiful and it's absolutely not one to miss if you haven't already seen it. The screening at Cannes got a ten minute-long standing ovation which says it all really. Do yourself a favour.
Action - 'Batman Returns' (1992)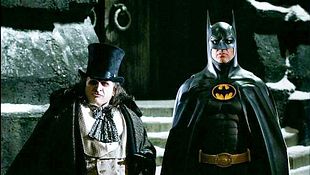 You thought we were going to say 'Die Hard', right? Well think again, we're edgy here and don't play by the "rules". Of course, the Bruce Willis action flick is a classic. Some may even go as far as to say a Christmas classic.
But, we've decided to go down the road less travelled and suggest you give this gem a re-watch. Set in a Christmastime Gotham City, it stars Michael Keaton as the caped crusader himself, Danny DeVito as the vile Penguin and Michelle Pfeiffer as the seductive Catwoman. Christopher Walken completes a brilliant cast as blackmailing businessman Max Shreck.
It's Keaton's second film donning the bat-suit and Tim Burton's follow-up to his Prince-themed debut, which would make a great double-feature for the night. It's Christmas as only Burton can do it.
Family - 'The Muppet Christmas Carol' (1992)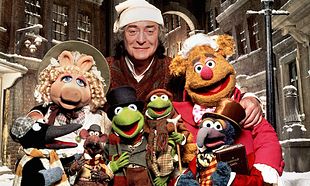 There are so many Family-friendly Christmas movies because, well, that's essentially the theme of Christmas itself. One classic that has gained something of a cult-following is 'The Muppet Christmas Carol' and we think it's pretty flawless, to be honest.
The puppet-led retelling of the age old Dickens story is just so pure and lovely. It gives you that warm feeling inside that only some films can do and that's why it's our recommendation. Also, Tiny Tim, what more do we have to say?
Obviously, there are tonnes more movies that fit into this section but Kermit and the gang rule over it in our eyes. The film is coming up on its 30th anniversary since its release in 1992 and it still hasn't lost the magic.