'Aftersun', a drama starring Paul Mescal, has been picked up at Cannes Film Festival by the company A24.
The drama is the feature directorial debut of Scottish filmmaker Charlotte Wells, who is also getting a lot of buzz at the festival this year.
Mescal stars alongside newcomer Frankie Corio as a father and his 11-year-old daughter, Sophie. The two take a holiday to a Turkish resort in the early 1990's as Sophie documents the experience through her camcorder. The film flashes forward to an older Sophie (Celia Rowlson-Hall), reflecting on the memories of her father.
Mescal spoke to Vanity Fair about his first experience of Cannes this year. "It's a pretty full-on experience. It's something I've watched from afar for so long. So to be thrust into the middle of it is a lot. At the moment, it feels like the city is moving at such a rapid pace. To see all of this culture happening all around you—it's really, really exciting."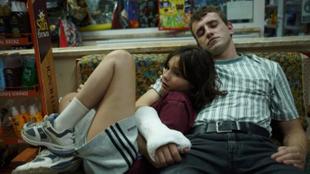 This is the second time A24 have backed a Cannes film starring Mescal. They are also behind 'God's Creatures', another entry which has been getting high praise from critics. Mescal plays a mysterious man on an isolated coast of Ireland, accused of terrible crimes of which he convinces his mother (Emily Watson) he didn't commit.
Since starring in 'Normal People', Mescal has been in high demand. The Kildare native appeared in his first feature 'The Lost Daughter', directed by Maggie Gyllenhaal, last year.
Mescal has five other films in line, in various stages of production. Included in the list is 'Foe', a sci-fi thriller where Mescal will co-star with Saoirse Ronan as a young married couple. Garth Davis, known for his Oscar-nominated 'Lion', is directing.
'Foe' will also star Lakeith Stanfield ('Get Out', 'Sorry to Bother You') as a stranger who arrives to tell Mescal's character that he has been selected to travel to an experimental earth-orbiting space station.
There is no general release date for 'Aftersun' yet.