It looks like everyone's favourite marmalade sandwich-eating furball is heading for South America in his third film 'Paddington in Peru'.
Dougal Wilson has also been announced as the director of the upcoming movie. The director will take over from Paul King, who helmed the first two films in the franchise.
"After ten years of working on the 'Paddington' movies, I feel absurdly protective of the little bear, and I'm delighted that Dougal will be there to hold his paw as he embarks on his third big-screen adventure," said King.
"Dougal's work is never less than astounding: funny, beautiful, heartfelt, imaginative, and totally original. Aunt Lucy once asked us to 'Please Look After This Bear.' I know Dougal will do so admirably."
While Wilson has no previous experience working on feature films, he has been behind many major commercials. Among these are John Lewis Christmas entries like 'Monty the Penguin' and 'Buster the Boxer'. That means the 51-year-old has no lack of experience directing loveable animals on screen.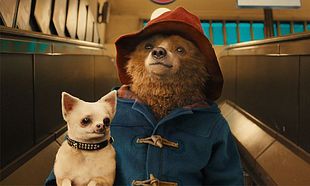 King is currently working on 'Wonka', the 'Charlie and the Chocolate Factory' prequel film starring Timothy Chalamet. However he will stay on as executive producer.
The title originates from Paddington's home country of Peru where he travelled from in the first film. No further plot details were revealed. However, going by the new title, we'll probably see him travel to the South American country for the third instalment.
The first two films, released in 2014 and 2017, received critical acclaim, bringing in a whopping $500 million at the global box office. The titular bear is voiced by Ben Whishaw and he's expected to return, alongside Sally Hawkins and Hugh Bonneville as the Brown family.
Wilson also weighed in on his directing announcement. "As a huge fan of the first two films, I am very excited (if not a little intimidated) to be continuing the story of Paddington. It's a massive responsibility, but all my efforts will be focussed on making a third film that honours the love so many people have for this very special bear."
'Paddington in Peru' begins principal photography in 2023