With 'Yellowstone' proving to be one of the biggest hits on television, Kevin Costner is taking the momentum from the hit series to direct his first film in nearly 20 years.
Costner will start production on 'Horizon' later this year, a project that has been a long-term passion project for the star.
'Horizon' sees Costner returning to his old stomping ground of the American west, a setting that won him two Oscars with his 1990 epic 'Dances With Wolves'.
Per Deadline, 'Horizon' chronicles a multi-faceted, 15-year span of pre-and post-Civil War expansion and settlement of the American West.
"America's expansion into the west was one that was fraught with peril and intrigue from the natural elements, to the interactions with the indigenous peoples who lived on the land, and the determination and at many times ruthlessness of those who sought to settle it," Costner told Deadline.
"Horizon tells the story of that journey in an honest and forthcoming way, highlighting the points of view and consequences of the characters life and death decisions."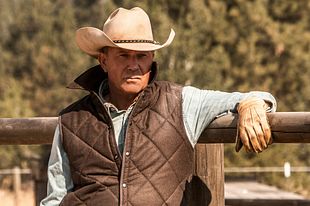 Costner will star in the film in addition to his turn behind the camera, with the star also financing the film through his production company Territory Pictures.
Costner is of course no stranger to making films set in the Wild West, with the likes of 'Dances With Wolves', 'Silverado', and 'Wyatt Earp' on his CV.
'Horizon' represents Costner's first directorial effort since 2003's 'Open Range' which saw him star opposite screen legend Robert Duvall.
Costner took home Best Director and Best Picture at the Oscars for 'Dances With Wolves', beating out Martin Scorsese's 'Goodfellas' in the process, and followed the film up with 1997's ill-fated remake 'The Postman'.
'Open Range' was a decently-received and commercially successful film but Costner has remained in front of the camera since then, with his role as John Dutton in 'Yellowstone' helping introduce the star to a new generation of fans.
Production on 'Horizon' will begin in August of this year, with casting news expected sometime in February.