The 'Kingsman' franchise is seen as the more irreverent version of the James Bond franchise, and the trailer for the original film nearly got all living actors to appear together.
Franchise creator Mark Millar revealed on the 'James Bond A-Z Podcast' that himself and director Matthew Vaughn attempted to pull off a coup by getting all the James Bond actors in one trailer.
The plan, as laid out by Millar, involved getting Daniel Craig, Roger Moore, Sean Connery, Pierce Brosnan, George Lazenby and Timothy Dalton in the same trailer.
"Matthew Vaughan had this really cool idea, when Sean Connery was still alive, and Roger Moore was still alive," he said.
"His idea was to do a promotional teaser for Kingsman where you had all the previous Bonds together, all having a toast around the table. They'd be talking about a new generation of spies. They had this really cool little idea."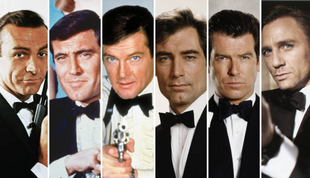 According to Millar, the plan very nearly came to fruition.
"We actually had a link to everybody," he said.
"We had like Roger Moore, who was good friends with someone Matthew knew, Colin Firth was friendly with Pierce Brosnan and Matthew knew Daniel Craig from 'Layer Cake', and somebody knew George Lazenby."
"We kinda had all of them," he said, and added, "I think we had a slightly provisional 'yes', according to Matthew, I don't know if this is true, but we had a provisional 'yes' from everyone and we were trying to get Connery, and Matthew tried to get me to get Connery, because I was Scottish!"
"Although I didn't know him, I called up my mutual friend and he phoned ahead, but Connery was quite ill by that point, and we were told 'this just can't happen."
Millar said, 'why don't we just do what they did in the 1960s and just get Neil Connery, his brother, and just use him if we can?'"
However, the plan didn't come together and fell apart.
"It would have been so cool," rued Millar.
"That would have been great to see those guys actually standing together in real life."
Millar said the whole thing "could have been shot in an hour" and director Matthew Vaughn an idea sketched out.
Millar explained, "you could have had them standing around a table, and the idea was that you have this Kingsman whiskey that they toast, and then the camera pans round and you see Colin Firth or Taron Egerton, and it was just the next generation of super spies."
The failed promo didn't hurt the 'Kingsman' films in the long run, however.
The original 'Kingsman' film was a surprise hit upon release in 2015, with a sequel following in 2017 and a spin-off film released last year.
There are more films planned in the franchise, which helped elevate star Taron Egerton to the A-list.