Brought to you by: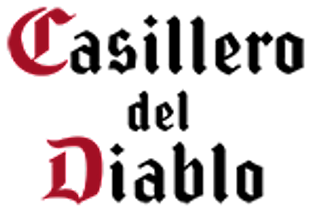 We hope you're ready for the *gasp* final Bank Holiday weekend of the year, because this one is bound to be a fiendishly memorable one. Taking place the weekend before Halloween, it means this year we've got two ghoulish weekends to celebrate until the werewolves come home.
And so, to help you commemorate this three-day weekend, we've teamed up with the legendary Casillero del Diablo for the ultimate Bank Holiday weekend quiz. Be warned: things are about to get spooky.
Halloween, or Hallo-Wine as Casillero del Diablo has decided to call it this year, is certainly a time for us to sit back and scare ourselves silly while watching as many horror movies as we possibly can over the month of October.
Whether it be classics such as 'The Shining', 'Psycho' and 'The Exorcist' or more contemporary thrillers like 'Scream', 'The Conjuring' or 'IT', we've come up with the perfect quiz to get those hearts beating overtime out of pure fear.
If you fancy yourself a horror movie buff, then be sure to take a stab at our creepy quiz below and see if you can manage to get 10 out of 10.
Be careful though, as just like so many scream queens that have graced our cinema screens over the decades, you're going to have to be quick - you've only got 90 seconds!
Lastly, don't forget to enter Casillero del Diablo's Hallo-wine competition (here) to win a €150 Blue Book voucher plus two bottles of Casillero del Diablo wine.
Casillero del Diablo have a vast range of wines available for your October Bank Holiday. Wine so unique that they are protected by the Devil himself!
Enjoy alcohol responsibly.