Brought to you by: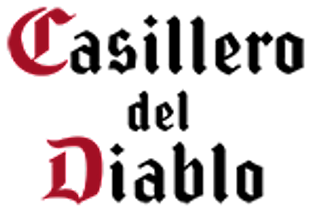 With the October Bank Holiday weekend over and done with for another year, don't be fooled into thinking all of the spookiness has left just yet - in fact it's only just beginning!
This weekend we're officially celebrating the age-old tradition that is Halloween, but this time we're putting more of a dark red spin on the season than we normally would. That's right, this year the legendary Casillero del Diablo is turning the celebration into Hallo-wine, and they want to find out which frightening character from horror movies of the past you are most like.
In case you weren't aware, there are a petrifying amount of horror movie icons out there. From Pinhead to Annabelle, Jason Voorhees to Billy the Puppet and many more, these characters prove that even after all of these years and various iterations of the character later, they still have the power to give us chills.
Our quiz below will see you answer a number of questions in order to prove which of the five bad guys you are most like. Are you Michael Myers from 'Halloween', Chucky the Doll, Ghostface from 'Scream', Pennywise from 'IT' or Freddy Krueger from 'Nightmare on Elm Street'? It's time to find out.
Lastly, don't forget to enter Casillero del Diablo's Hallo-wine competition (here) to win a luxurious chocolate hamper plus two bottles of Casillero del Diablo wine.
Casillero del Diablo have a vast range of wines available for your Halloween weekend. Wine so unique that they are protected by the Devil himself!
Enjoy alcohol responsibly.