James Cameron has been working away on the sequels to 'Avatar' almost as soon as cameras stopped rolling on the first one in 2009.
We're now 10 years on, so where's the sequels that seemed inevitable? How come it's taken so long? Did they really just pick Papyrus and did they change it because of the 'SNL' sketch with Ryan Gosling?
We've got answers to some, and theories on others. Let's go.
OK, HOW MANY SEQUELS ARE THERE?
Right now, there are four sequels planned. James Cameron has said that he is filming them back-to-back. Right now, 'Avatar 2' is set for December 18th, 2020 and 'Avatar 3' for December 17th, 2021. 'Avatar 4' and 'Avatar 5' don't yet have confirmed dates, but the expectation is that they'll be in 2022 and 2023 respectively.
THE BUDGETS MUST BE INSANE...
All told, all four will cost approximately $1 billion to make. That's $250,000,000 per movie. Keep in mind, 'Avatar' made close to $3 billion - $2.78 billion, to be precise - so it could very easily make this again, four times over, if it all works out.
DON'T THEY HAVE CRAZY TITLES?
Well, it's a little complicated.
BBC News reported last year that they had seen documentation which they claimed were the confirmed titles for the four sequels. These were, in order, 'Avatar: The Way of Water', 'Avatar: The Seed Bearer', 'Avatar: The Tulkun Rider', and 'Avatar: The Quest for Eywa'.
Whether they're real or not isn't clear yet, and neither James Cameron nor Fox have confirmed BBC's reporting. So, yeah, take them with a pinch of salt.
DID JAMES CAMERON REALLY MAKE THESE SEQUELS BECAUSE 'AVATAR' HAD NO CULTURAL IMPACT?
No. Of course not. In 2006, three years before the first 'Avatar' was released, he had talked about making two sequels to the movie based on the success of the first.
Given how successful 'Avatar' was - it made nearly $3 billion, remember - sequels were a given. As he explained in an interview with Vanity Fair, the writing for the sequels took almost four years - not to mention the fact that technology had to wait to catch up with his vision.
OK, SO WHY FOUR SEQUELS?
Well, again, in the same interview, Cameron was very open about the fact that the four sequels aren't a done deal. Here's what he told Vanity Fair: "Let's face it, if 'Avatar 2' and '(Avatar) 3' don't make enough money, there's not going to be (an 'Avatar 4' and 'Avatar 5'). They're fully encapsulated stories in and of themselves."
He went, on explaining that "(it) builds across the five films to a greater kind of meta narrative, but they're fully formed films in their own right, unlike, say, 'The Lord of the Rings' trilogy, where you really just had to sort of go, "Oh, shit, all right, well I guess I better come back next year." Even though that all worked and everybody did."
The other part to consider as well is that the sale of Fox to Disney is going to play a role in it. In an earnings' call interview, Disney CEO Bob Iger made it clear that while the second and third were in production, the fourth and fifth were less so.
In other words, if the audiences comes back for them, there's going to be an 'Avatar 4' and 'Avatar 5'.
WHO'S BEEN CAST SO FAR?
Just this week, 'The Sopranos' alum Edie Falco was announced as play General Ardmore, one of the military types working with Stephen Lang - who's also coming back as Colonel Quaritch. In fact, pretty much all of the cast of the first one are set to return. Sam Worthington, Zoe Saldana, CCH Pounder, Cliff Curtis Giovanni Ribisi and Sigourney Weaver are all reprising their roles.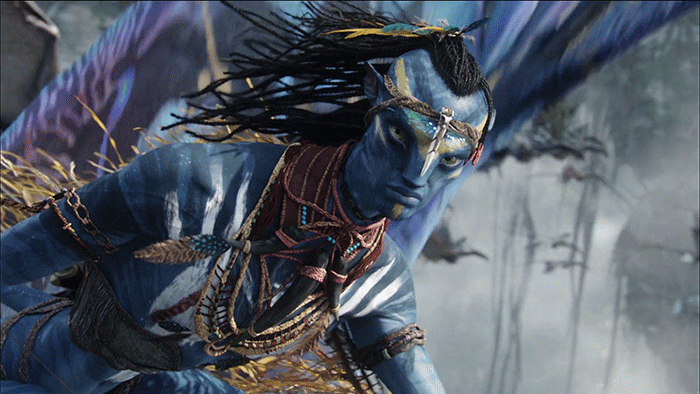 New cast members include Kate Winslet, Oona Chaplin, David Thewlis, and a bunch of child actors who are set to play the children of the Na'vi tribes. Given how it's still in production, it's entirely possible that more casting news could be announced before its released.
IS THE DISNEY / FOX MERGER GOING TO AFFECT THE RELEASE DATES FOR 'AVATAR 2' AND 'AVATAR 3'?
Unlikely, to be honest. As mentioned earlier, they're already well into production and principal filming with the main cast was completed in November of last year. The dates mentioned are pretty much a solid lock, so now it's a case of putting together the post-production, editing and so on in order to make it all a reality.
WHEN WILL WE SEE A TRAILER?
Honestly, that's anybody's guess. Remember, 'Avatar 2' isn't due for release until 2020 and we don't even have a confirmed title for it yet. Disney is probably looking at 'Avatar' and all of that as part of their long-term strategy for the acquisition of Fox, and they'll probably want to sit on anything relating to it until the deal is done and official.
A trailer would likely come well after that, so you're talking later this year - November, probably - before you'll get anything close to a trailer. There's been no word on any of the subreddits, no rumours circulating about it, so it's anyone's guess. There was some talk that it might have been attached to 'Alita: Battle Angel', but that ultimately proved to be false.