Speaking to The Hollywood Reporter, Cavill talks about his role as Superman and how he chased his way into 'The Witcher'
In May, DC announced they will be working on a Black Superman film. Cavill's future in the role has come into question since. But the 'Man of Steel' star has not given up hope that he will return.
Whenever asked about his willingness to return to the screen as Superman, Cavill makes no secret about what he wants. In fact, he's been saying it for a while now.
"Why not have multiple Supermen going on?" Cavill asked in his most recent interview. "Joaquin Phoenix did a wonderful Joker movie; so what if it's not tied to the rest of [the franchise]? They have multiple Superman comic book storylines happening at the same time."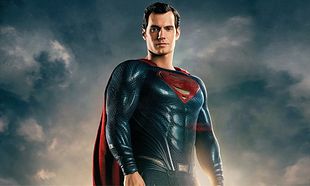 He also discussed his role as another non-human superhero, Geralt of Rivia, in 'The Witcher'. Before the first series arrived, Cavill can remember chasing down the role he felt perfectly suited for.
"I persued, I persued, I persued." Said Cavill. He makes no secret that he is a massive gamer and was a fan of 'The Witcher' franchise before the show was announced.
"A couple months after they had gone through their casting process, my agent called and said, 'They've asked you do an audition — you don't have to do this.' I'm like, 'I'll do it.' They said, 'Really? Are you sure?' I said, 'Of course. It's The Witcher.'"
Cavill seems a lot more involved in this season of the show. "The lockdown was an opportunity to look at everything — let's review that," he says. "How about we tweak it this way? How about we adapt that?".
Lauren Schmitt Hissrich, showrunner on 'The Witcher', confirmed that Cavill wanted more dialogue for his character on the show. "A lot of the notes he was sending to me were about Geralt's dialogue — could he, first of all, say more."
"Henry was saying that when you read the books you spend a lot of time in Geralt's head. So how can we put that on the page?"
The series continues this season with Geralt becoming a father figure to Ciri, and in turn, will open up more in front of the camera this time around.
Last month, the trailer for season two of 'The Witcher' released. The show will return to Netflix on December 17.