Plot details of the upcoming 'Mad Max' prequel 'Furiosa' have been released, teasing the return of antagonist Immortan Joe.
The synopsis also reveals details of Furiosa's position in the upcoming film. The Imperator is caught between two feuding warlords, Dementus, the leader of a Biker Horde and Immortan Joe. The synopsis is as follows:
"As the world fell, young Furiosa is snatched from the Green Place of Many Mothers and falls into the hands of a great Biker Horde led by the Warlord Dementus. Sweeping through the Wasteland they come across the Citadel presided over by The Immortan Joe. While the two Tyrants war for dominance, Furiosa must survive many trials as she puts together the means to find her way home."
Immortan Joe last appeared in 'Mad Max: Fury Road' as the main villain. Joe is the lord of the Citadel and leader of the fanatical War Boys. He was played by Hugh Keays-Byrne, who passed away in 2020.
At the beginning of 'Fury Road', Furiosa is a war rig driver for Joe, which may give a hint as to the direction of the upcoming prequel's plot. We last saw the character in 2015's 'Fury Road', played by Charlize Theron. However, the prequel required a younger version of the character. It was announced that Anya Taylor-Joy would step into the role.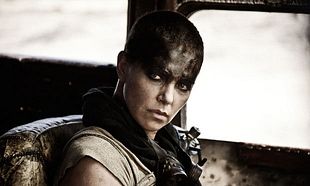 Filming began in Australia this month, with Chris Hemsworth confirming the news on his Instagram. Hemsworth plays the unnamed main antagonist in the film. His character could well be the warlord Dementus from the synopsis. So, there's a high chance other cast member Tom Burke could play Immortan Joe.
George Miller returns to direct, co-write and produce, which he has done for the last four 'Mad Max' films, alongside Doug Mitchell. Also returning are the Oscar-winning crew, including production designer Colin Gibson, editor Margaret Sixel, and makeup designer Lesley Vanderwalt. Composer Junkie XL, who worked on 'Fury Road' also returns.
'Furiosa' releases in cinemas May 24, 2024.