It's been a weird couple of weeks for Warner Bros., and the weirdness just keeps on coming - or should that be running?
Ezra Miller's DC project 'The Flash', scheduled for release in June 2023, is hanging in the balance due to the actor's ongoing legal battles and extremely worrying behaviour.
The star's controversial conduct over the past year or so hasn't gone unnoticed by literally anyone who keeps on top of their daily news, and unfortunately, it could end in disaster for the production company no matter which of the options they choose.
The latest development in the Miller news round-up from earlier in the week saw them charged for stealing bottles of alcohol from a home that was unoccupied at the time. The 29-year-old is also facing several assault charges from earlier this year, and police are also searching for a mother and her three children who were reportedly staying at Miller's farm in Vermont.
Due to Ezra Miller playing multiple roles in 'The Flash', and appearing in almost every scene in the blockbuster, it's far too late in the game to recast the role. According to a source who spoke to The Hollywood Reporter, Warner Bros. has three distinct avenues they can go when it comes to the fate of the production - which has already been shot and carries a hefty price tag of $200 million.
The first one - which Warner Bros. certainly don't want to do - is to scrap the movie in its entirety. Should the Miller controversy continue, or deteriorate further, this could be the only viable option.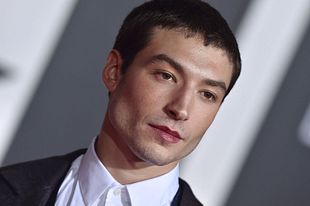 Option two - which could get some backlash - is for Warner Bros. to release the film without much fanfare from the main star. If this is the option the studio goes for, don't expect to see Miller be part of any of the marketing and publicity. This certainly seems like the most awkward option.
And the third route - which would happen in an ideal world - is for the star to seek professional help going forward and for them to do a very limited amount of press before the launch of the movie. Miller's mother has been accompanying the actor in recent days and they are expected to return to their farm in Vermont after being away. However, this would all depend on what happens following his court appearance this September.
Quiz Maker - powered by Riddle
Warner Bros' DC franchise hasn't had it easy of late, with 'Batgirl' starring Leslie Grace, Michael Keaton and Brendan Fraser getting canned after poor reaction from executives. Fan outcry following this decision accused the production company of playing favourites, as the actions of Ezra Miller hasn't yet seen 'The Flash' share a similar fate. Stay tuned for more developments as this news story trundles on over the coming months.