So often, trailers give away the best part of a movie.
Whether it's some of the most well-executed lines in the movie or a splashy set-piece, it's so often the case that half a movie is spoiled before you even sit down to see it in a cinema. Therefore, the marketing campaign surrounding 'Avengers: Endgame' has been incredible at keeping so much of the plot under wraps.
For example, nobody actually knows how they're going to defeat Thanos since he won in 'Avengers: Infinity War'. We don't even know how they're going to find him as he disappeared at the end of the movie. Even if they have Captain Marvel on their side, we still don't know how they're going to do it.
So, with that in mind, we've come up with 9 wildly speculative things we think will happen in 'Avengers: Endgame'.
9. CAPTAIN MARVEL ISN'T ACTUALLY GOING TO PLAY THAT MUCH OF A PART
Just kidding.
She's clearly going to be a huge part in 'Avengers: Endgame', but it's probably going to be more about Tony Stark / Iron Man and Steve Rogers / Captain America pitched themselves against Thanos than anything else. Captain Marvel will be in there, sure, but given how this is almost certain to be Captain America and Iron Man's last appearance, they're going to be the focus.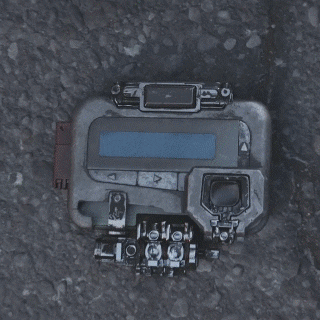 8. THERE WON'T BE ANY REFERENCE TO THE THANOS / ANT-MAN ASS THEORY
Sorry, folks. Your internet meme-ry will not translate to a PG-13 movie, no matter how desperately you want it to be.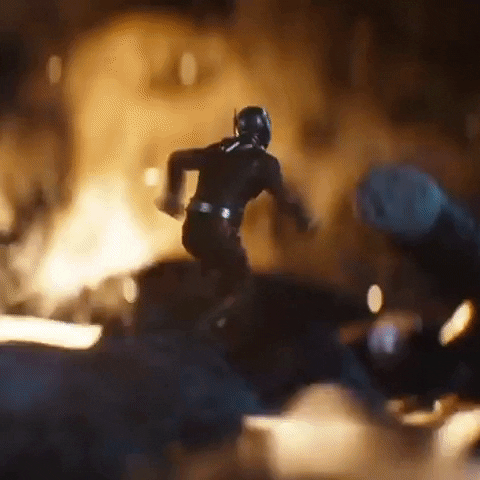 7. THERE IS ALMOST CERTAINLY GOING TO BE SOME TIME-TRAVEL SHENANIGANS
Even leaving aside the set photos we've seen so far, there's no way they can approach Thanos without some kind of time-travel shenanigans. They all want up against him at the end of 'Avengers: Infinity War' and they lost. Sure, Captain Marvel might be the silver bullet, but there's more to this than just her. You're probably going to see Tony Stark spending years researching how to make it a reality, and then jumping back in time to warn everyone. In fact...
6. YOU ARE DEFINITELY GOING TO SEE SCENES FROM 'AVENGERS' AND 'DOCTOR STRANGE' IN 'AVENGERS: ENDGAME'
Count on seeing some well-known scenes from the past ten years of the Marvel Cinematic Universe faithfully recreated on screen. Again, because there's going to be time-travel shenanigans, this is almost a given.
5. WHEN THEY CHANGE THE PAST, SOME PEOPLE WHO DIED ARE COMING BACK TO LIFE
Again, this is just a given if we take the time-travel shenanigans into account. Also, the fact that Tom Hiddelston has signed on to reprise his role as Loki in the Disney+ series tells you that he's going to come back from the dead. Not only that, we know that a 'Black Panther' sequel is in the works, even if Chadwick Boseman doesn't want to talk about it on red carpet interviews.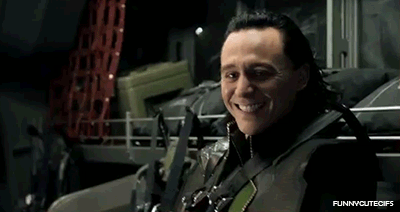 4. SOME PEOPLE, HOWEVER, ARE GOING TO DIE AND STAY DEAD
By the simple virtue of their contracts ending with Disney and Marvel Studios, we know that the likelihood is Robert Downey Jr. has made his last quip on screen as Tony Stark and Chris Evans has given his last jaw-clench as Captain America in 'Avengers: Endgame'. The question is how they'll be written off the screen. Our guess? It'll go back to the Battle of New York in the first 'Avengers' movie and when Tony Stark flies into the portal, he'll stay gone. Captain America, meanwhile, will leave behind the superhero business once and for all. Expect a loud "CALLED IT" siren to go off the day after 'Avengers: Endgame' is screened for press if we're right.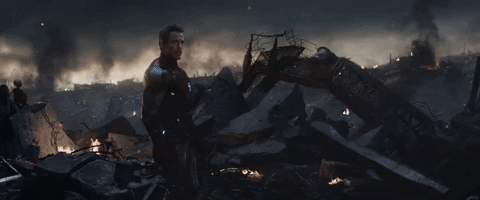 3. THERE'S GOING TO BE A LOT OF SCENES OF PEOPLE LOOKING SAD / SERIOUS
And then saying, "Whatever it takes..." while clenching their jaws and looking off to the horizon. Because whatever it takes means a jaw clench.
2. THEY'RE PROBABLY NOT GOING TO ADDRESS THE FACT THAT THANOS WAS PROBABLY RIGHT ABOUT THE WHOLE "RESOURCES ARE FINITE" THING AND KILLING HALF OF ALL LIVING BEINGS IN THE UNIVERSE WAS THE ONLY WAY TO SURVIVE AND TO DO IT DISPASSIONATELY AND RANDOMLY WAS THE ONLY LOGICAL ENDPOINT OF MASSIVE CONSUMER-DRIVEN ECONOMICS
Because in the immortal words of John Mulaney, we don't have time to unpack all of that.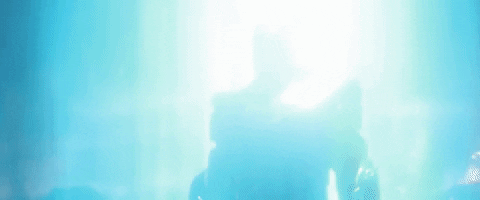 1. THE NEW ADDITIONS TO THE MARVEL CINEMATIC UNIVERSE, X-MEN AND FANTASTIC FOUR, WILL BE TEASED
When we say teased, it'll be the kind of thing that there will be a blink-and-you'll-miss-it wink at the screen that'll be endlessly analysed and pulled apart until we actually see the Marvel Cinematic Universe-version of 'X-Men' come to life on screen with all-new actors.