At times like these, a lot of us are probably going back to watch our favourite movies. After all, they give us great comfort.
Well, Hollywood stars and directors are just like you and me and have their favourite movies they go to too. In fact, you might be surprised to find you share the same preferences.
Over the last couple of years we've asked a whole bunch of actors and directors what movies inspire them, and which ones they return to again and again.
Here were our findings and like we said, you might find one you have in common - or just a new recommendation.
'When Harry Met Sally' is my favourite movie of all time. Then, I would go with 'Sleepless in Seattle'. Third, I think maybe 'All About Eve'. That's what comes to mind, I mean there's a lot of other films. But I have to say, 'All About Eve' is one that I will watch over and over and over again.
'Ben Hur', still, the original 'Ben Hur', the Charlton Heston one in 1959. So brilliant, I watched it there about a week ago, two weeks ago. Stephen Boyd, from the North of Ireland, is Messala in it. Brilliant performance. It's a great movie.
My favourite movie of all time is 'The Princess Bride'.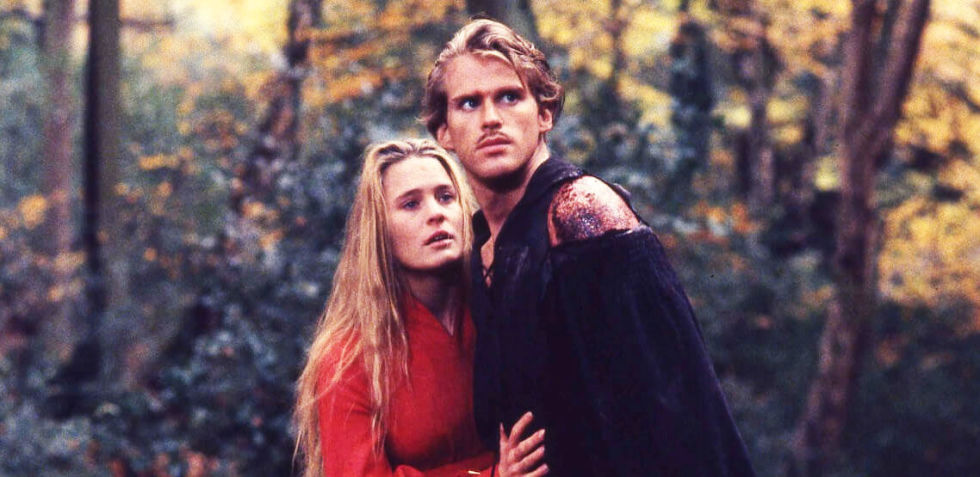 'It's a Wonderful Life' is my favourite movie of all time.
There are certain directors who I follow, such as Alan Parker who directed 'Bugsy Malone', which I was in many years ago, and is a fantastic musical. It celebrates life and all its diversity so I love that. Paul Thomas Anderson is another director who I love. He did this film 'There Will Be Blood', which is very dark and moody and quite extreme. And then I like 'Young Frankenstein'. It was on television last night, and I caught a couple of moments of it. Mel Brooks is a very funny, wonderful man. 'Singin' in the Rain' is probably one of my favourite films of all time.
That's going to be impossible, but I'll pick the three that are at the top of my head. I'll pick 'Double Indemnity', an amazing film noir. I'll go 'Home Alone', I do adore 'Home Alone'. And then maybe 'Dumb and Dumber', 'Dumb and Dumber' is like a masterpiece.
I love 'The Godfather', I love 'It's a Wonderful Life', [I watch it] every Christmas. I love 'Doctor Strangelove', I love all the films of Stanley Kubrick, and I love my contemporaries, you know, I love movies that Steven Spielberg made, and Martin Scorsese made, so I've got a long list.
Over the years, there's so many. 'Morvern Callar', that comes to mind. 'Singin' in the Rain' I could just watch over and over and over again. I really like this movie called 'Silent Light', and 'Inside Out', I really like that one.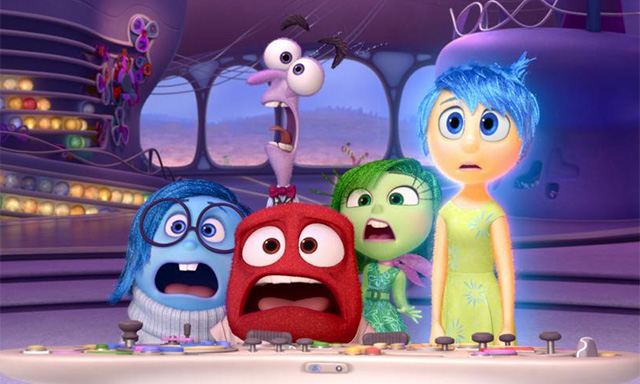 'Alice Doesn't Live Here Anymore' - Martin Scorsese, Ellen Burstyn, a wonderful film that I love. Solo mum struggling to find love and giver her son the best life she can. 'Badlands', one of my all-time favourites, Terrence Mallick. Two kids who are murderers on the run across America. And you know what, the next film I'm going to go with is 'Jaws'. Because I think 'Jaws' is one of the greats. If you watch 'Badlands', and then watch some other films, you'll see I've stolen basically and based all my films on 'Badlands'.
There are so many films but there were a few movies early in my life that I saw at probably too young an age and they sort of made an indelible impression. They definitely shaped like who I became as an actor and maybe in some ways as a person. I saw 'The Elephant Man' when I was very, very young and I was really scared and saddened by it, and then watched it a thousand times after that because I was real obsessed with it.
'The Harder They Come' was a movie I saw in the movie theatre. I was a young kid and my best friend's mom was taking care of us. She dragged us to a movie theatre and it was full  of people smoking and talking back at the theatre. I was probably six or seven and I was just like "what??" I remember everything about it.
I really got into the spaghetti westerns for a while, like 'The Good, the Bad and the Ugly', that was a movie I saw a lot of. Then I was a kid of the '80s so I saw all those great, great '80s movies. The '80s was not known for its great movies but it's becoming more so, I think, remembered with some nostalgia. From 'Close Encounters' to 'Goonies' and 'Stand By Me', 'Teen Wolf', dare I say. So they're a lot of good movies in there, or at least movies I thought were good anyway because I was a kid.
I remember 'Bambi', for a start. I remember 'Elephant Man', I remember 'Deliverance'. They're three that I remember being profoundly moved by in the early years. So they would be three that would have been very formative, for different reasons obviously. I'll never forget John Hurt in 'Elephant Man', your heart would break, and 'Deliverance' was such an exposure of what sexual violence means, particularly for a man. I remember being completely blown away by it. And obviously 'Bambi' gets you confronting grief at an earlier age than maybe you're prepared for, I think that's a very interesting thing in the sense that it prepares people for life in an odd way with just drawn characters. I always find that pretty amazing.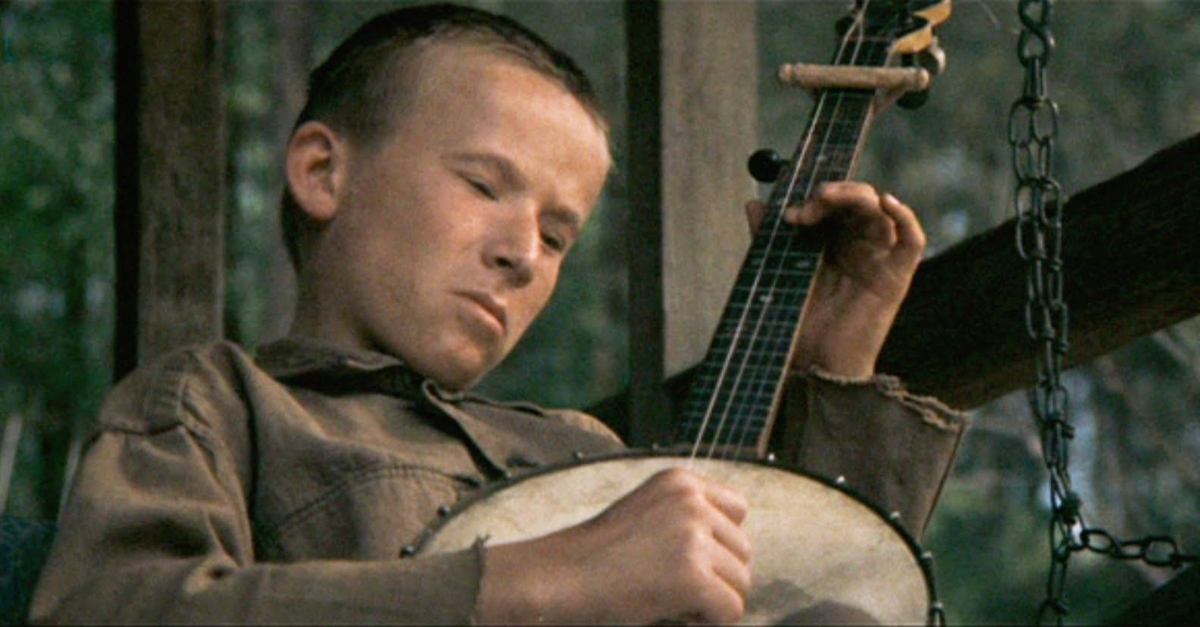 'The Omega Man', 'War of the Gargantuas', 'Where Eagles Dare'. See a lot of this has to do with when a movie comes on and I end up watching it. There are a lot of other ones... I love ['Where Eagles Dare'], there's something about it, it's not my kind of film, but it's the setting. It's got Clint Eastwood, Richard Burton, which is an odd combination, the snow, the setting and the Nazis, and the two women. It's just great. I think what I go through during a day is bad, and I just have to watch that movie and how much they're climbing, and all this shit they've got to do. It's crazy. [And] I just love ['The Omega Man']. You know, I love Charlton Heston, and I love the other guys in it. That's why I was happy and couldn't wait to do the white eye thing in ['Miss Peregrine's Home for Peculiar Children'] because I love it from ['Omega Man'].
'Shaun of the Dead' by Edgar Wright, it arrived at a time where I was just the right age to be getting into film in a proper way, and I think it's moving and funny, and totally individual and unique, has bags of personality, and I think Edgar is a very unique filmmaker. He's also become a bit of a friend of mine which is lovely. 'The Social Network' from David Fincher, who only makes good things, and I love the music, I love Jesse Eisenberg's performance, Andrew Garfield in it, it's stunningly shot and very unusual, I think. And finally, I would say something like a Pixar, so 'Coco'. It's a beautiful film, I love animation. I also love 'Kubo and the Two Strings', which isn't Pixar but it's another very innovative, gorgeous bit of animation.
'Withnail and I', and I had the pleasure of working with Richard E. Grant on a film there a couple of years ago, so that was great. 'Big Night', which is another film I really love, with Isabella Rossellini, because I like cooking and I love eating. I love watching that with a big bowl of pasta. And the third one, I mean 'Jaws', classic, classic film.
'Casablanca' would be my one. I love some of the lines in it. It was during the war and Humphrey Bogart and Ingrid Bergman had a romance, and at the end of the movie, he says to her "Do you remember Paris?", which is where they'd been lovers, you know, and then he says "The Germans wore grey and you wore blue. That's how I remember Paris."