It's been an eventful few months for the 007 franchise.
Perhaps it's not surprising that there may be some more changes on the way after Danny Boyle's departure from Bond 25 back in August for reported casting clashes with Daniel Craig.
One Bond regular who we may or may not be seeing in '25' is Rory Kinnear, who has played m16 chief of staff Bill Tanner since 'Quantum of Solace'. In an interview with The Daily Telegraph, the British actor says that he has no idea whether he'll be asked to return to the new movie.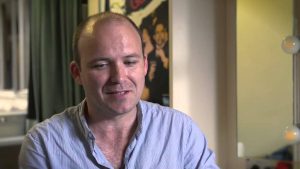 "Obviously a new director has come on board. When that script is finalised, then they'll let me know," he said, stating that he'd like to feature as "they're great films to be involved with".
Of course much has been made of Daniel Craig's insistence that this will be his last outing as Bond. But, strangely enough, Kinnear is not ruling himself out of the top job when the vacancy arises. When asked whether he could potentially be the new Bond, this was his response: "I'm not ruling myself out," he said, pointing out that the producers Barbara Broccolli and Michael G. Wilson "always tend to surprise you".
He also gave his opinion on whether the new Bond could be a woman.
"I think there should be more films with female leads and more films generally with ladies saving the world as much as men saving the world," he said. "Whether that happens to be James Bond or someone else, I don't know."
Via: The Daily Telegraph