Brought to you by: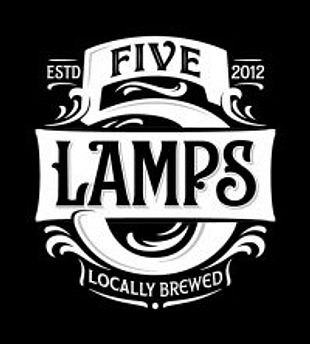 With the Dublin International Film Festival set to kick off, no doubt you'll already have your programme out and screenings marked for what to see and where to go.
If, however, you're looking for a little guidance and what to see, we've got you covered. With the help of Five Lamps, DIFF's official beer sponsor, we've selected a total of nine screenings for you to check out this year - ranging from opening galas to weird and wonderful delights.
Here we go.
'God's Creatures'
Seeing as how he's everywhere at the moment, it simply wouldn't do not to mention Paul Mescal's latest movie. In fact, 'God's Creatures' is kicking off this year's DIFF with an opening gala event, so if you happen to be lucky enough to have scored tickets, you're in for a treat.
'Pearl'
Starring Mia Goth and the follow-up to the runaway horror hit of 2022, 'Pearl' sees the titular character all the way back in 1918 and charts how she became an axe-wielding psychopath. If you enjoyed 'X' and you're into smart and savvy horrors, this one's for you.
'Dead For A Dollar'
If you know your genre movies, the name Walter Hill should be familiar to you. Having directed such cult classics as 'The Warriors', '48 Hrs', 'The Long Riders', and our personal favourite 'Southern Comfort', Walter Hill's latest foray into Westerns has two starry leads - Christoph Waltz and Willem Dafoe - and a fistful of bullets.
'LOLA'
Found-footage movies generally tend to be relegated to cheap horrors, but 'LOLA' takes the concept and flushes it out with a brand new perspective. To call 'LOLA' bonkers is an understatement, but we'll give you the synopsis and let you decide - two sisters invent a machine in the '30s that enables them to receive broadcasts, both audio and visual, from the future. While at first they receive music from the likes of David Bowie and stories of social upheaval years ahead, the broadcasts begin to change as they begin to use the machine to help the war effort for the Allies. Yet, while their seemingly good intentions seem to work, things take a decidedly sinister turn in short order...
'Cool Hand Luke'
If you've never seen 'Cool Hand Luke' in a cinema, now's your chance. Paul Newman is easily at his coolest - no pun intended - as the anti-establishment hero who's sent to the chain gang and bucks against every kind of authority there is. Based on author Don Pearce's own experiences in a Florida chain gang in the '50s, 'Cool Hand Luke' further established Paul Newman's credentials as one of the most iconic actors of his generation.
'My Sailor, My Love'
James Cosmo and Brid Brennan star in this heart-warming tale of romance in later life. When a widower begins a relationship with a woman sent to care for him by his adult daughter, the dynamic between the adult daughter and her father begins to slowly deteriorate after many years of solitude. Filmed on Achill Island by award-winning Finnish director Klaus Haro, 'My Sailor, My Love' is a swirling and deeply emotional story of romance and regret.
'March On Rome'
If you're in the mood for a good documentary, our next two choices are just for you. Mark Cousins' latest effort, 'March On Rome', mixes together acted scenes and archival footage to dissect just how intoxicating fascism was in Italy in the '30s, how Mussolini rose to power and the seduction of lies that got him there.
'Peter O'Toole: Along The Sky Road To Aqaba'
Jim Sheridan's latest documentary takes on the wild and wonderful acting legend that is Peter O'Toole. Born in Leeds to an Irish father, O'Toole's career came to fruition with David Lean's magisterial epic, 'Lawrence of Arabia'. With interviews from Steven Spielberg, Anthony Hopkins, and Jodie Foster, 'Peter O'Toole: Along The Sky Road To Aqaba' charts the actor's life and legacy as only those who knew him best can.
'Surprise Film'
It just wouldn't be DIFF without the Surprise Film. The most closely-guarded secret in all of Dublin, the Surprise Film frequently sells out and rarely disappoints. What's the movie this year, you ask? Not a clue, but we've got a few ideas...
Enjoy Five Lamps responsibly. Visit drinkaware.ie