You only have to look at Miley Cyrus or Lindsay Lohan to know that Hollywood can eat children alive and spit out, well, something entirely different that started out. Still, some manage to get through the childhood limelight and keep their heads on a swivel. Here's five young women that didn't go off the rails thanks to Hollywood.
5. Saoirse Ronan
If you've never watched Atonement (it was on our 10 period dramas to watch before you die list), you're missing out. Saoirse Ronan won an Academy Award nomination for her performance in it. And she was only ELEVEN. You were probably still messing with Action Man or Barbie, then. Not only that, she's currently in unexpectedly-violent drama How I Live Now (read our review here) and could be on her way to mega-stardom with that possible Star Wars role.
4. Dakota Fanning
For what it's worth, Dakota Fanning was not the worst thing about Twilight. She actually acted in a half-way decent manner, believe it or not. More recently, she's tended to go for indie fare, which is quite cool. She's all set to star in a period drama with Emma Thompson called Effie.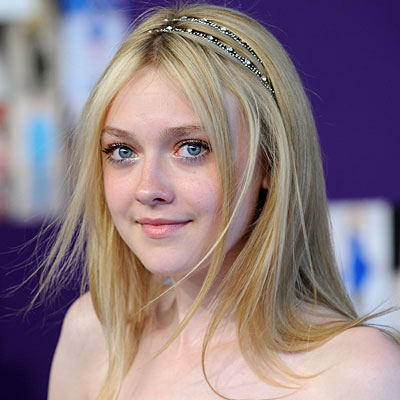 3. Abigail Breslin
Be honest. Who's heart didn't melt when Abigail Breslin did that stupid dance to Super Freak in Little Miss Sunshine? The way she just went for it was high-larious. Well, Breslin hasn't been resting on her laurels since then and has clocked some pretty decent performances. Most recently, she was in The Call with Halle Berry and will also be acting alongside fellow child actors-who-aren't-batshit Hailee Steinfeld and Jimmy Pinchak in sci-fi epic Ender's Game.
2. Freddie Highmore
Although he started off in film with Finding Neverland, Freddie Highmore has found his feet on TV. Bates Motel has been getting universally positive reviews and Highmore is the reason why. Perfectly capturing that line between nervy kid and possible psycho (groan), Highmore's showing a range that few actors get at such an early age. 
1. Elizabeth Olsen
There's very few acting families where the one who started out last eventually eclipses the ones that came before. In other words, you'd never have guessed that Mary-Kate and Ashley's younger sister would be surging forward in the fame stakes. Already, Olsen is lined up to play Wanda Maximoff - aka The Scarlet Witch - in Avengers: Age of Ultron and she wowed critics with her amazing performance in Martha Marcy May Marlene. We think she'll get an Oscar any day now.