Last year's Best Picture winner 'Parasite' is now on-demand. It'll be available for home release later in the year.
'Parasite' has gathered a lot of fans in the lead up to and since its success at the Academy Awards.
It took home four gongs in all, including Best Director for Bong Joon-ho, Best Original Screenplay, and Best International Film.
The movie is a black comedy-thriller that relates the consequences of a poor family wheedling its way into a wealthy household.
The Criterion Collection will release 'Parasite' on Blu-ray in October, which will be a year from the movie's original theatrical release in the US.
The edition will includes not only a 4K remaster of the original film supervised by Joon-Ho himself. It also contains the movie's much-anticipated black-and-white edition (following in the footsteps of such films as 'Mad Max: Fury Road' and 'Logan' in recent years).
Criterion wrote in a statement: "A zeitgeist-defining sensation that distilled a global reckoning over class inequality into a tour de force of pop-cinema subversion, Bong Joon Ho's genre-scrambling black-comic thriller confirms his status as one of the world's foremost filmmakers.
"A bravura showcase for its director's meticulously constructed set pieces, bolstered by a brilliant ensemble cast and stunning production design, 'Parasite' cemented the New Korean Cinema as a full-fledged international force when it swept almost every major prize from Cannes to the Academy Awards."
Here are all the special features the Blu-Ray will include:
• New 4K digital master, approved by director Bong Joon Ho and director of photography Hong Kyung Pyo; with Dolby Atmos soundtrack on the Blu-ray
• New audio commentary featuring Bong and critic Tony Rayns
• Black-and-white version of the film with a new introduction by Bong, and Dolby Atmos soundtrack on the Blu-ray
• New conversation between Bong and critic Darcy Paquet
• Interviews with Hong, production designer Lee Ha Jun, and editor Yang Jinmo
• New program about the New Korean Cinema movement featuring Bong and filmmaker Park Chan Wook (Oldboy)
• Cannes Film Festival press conference from 2019 featuring Bong and members of the cast
• Master class featuring Bong from the 2019 Lumière Festival in Lyon, France
• Storyboard comparison
• Trailers
• PLUS: An essay by critic Inkoo Kang
And here's what the cover will look like: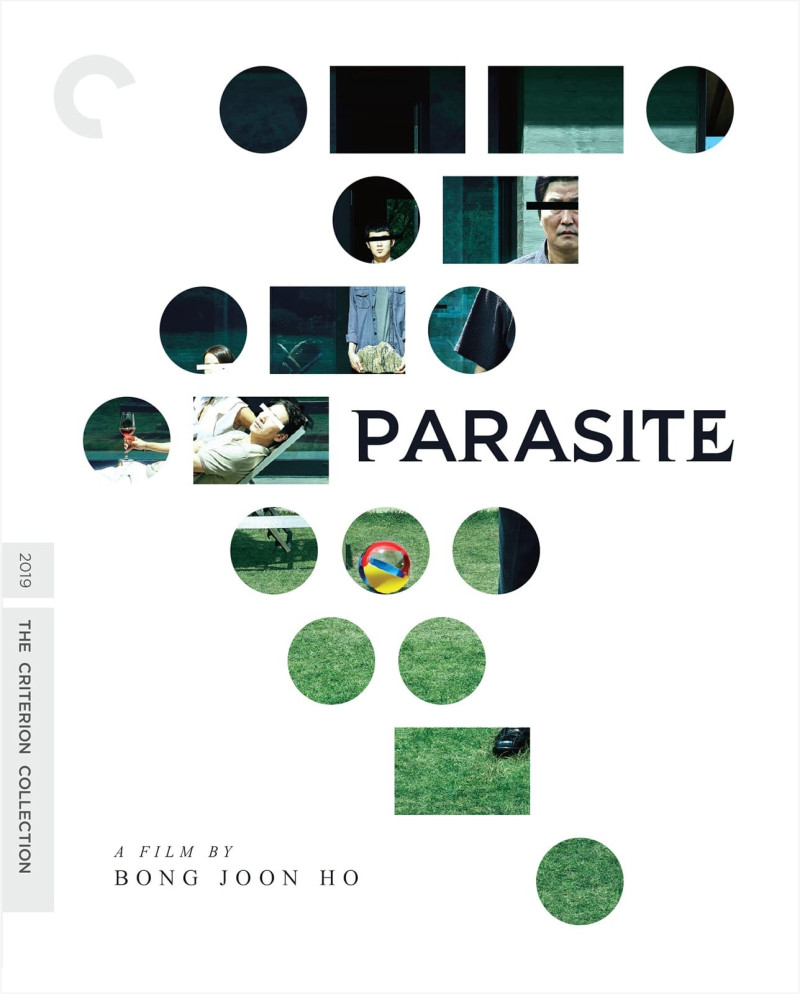 (I mean, the cover depicts the Morse code for "parasite". How much cooler can this movie get?)